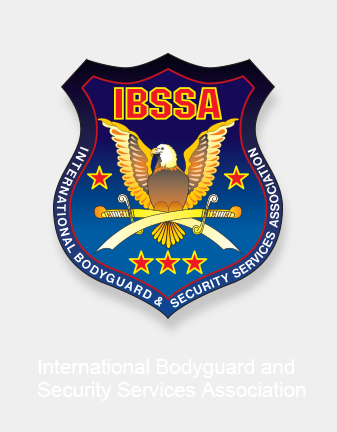 The IBSSA
---
The International Bodyguard and Security Services Association (IBSSA) is the official international association of private security, manpower and technical resources, technological companies and individual members of the security profession.
The IBSSA is a non-profit international association involved in organizing, coordinating, giving assistance, technical help and development to its members worldwide in the field of security in all its forms.
The association was registered in France in 1994 and in the USA in 2000. The IBSSA is represented today in more than 110 countries, and through its members the association represents hundred thousands of security experts, security companies or different organizations.
La IBSSA
L'Association Internationale Officielle de la Sécurité Privée, des Opérateurs et Ressources Humanies, des techniques et Technologies des Compagnies et Membres Individuels de la Profession.
IBSSA est une Association Internationale but non lucrative qui a pour but dedonner assistance technique et organisationnelle, ses membres á traversle monde dans le domaine de la sécurité sous toutes ses formes.
L'associationest enregistrée en France depuis 1994. IBSSA comptent á ce jour plus de 2000 membres dans plus de 100 pays sur les 5 continents. 70-80% desmembres sont représenté par des Compagnies de Sécurité ou Organisations Officielles dans ce domaine.
Search
---
My IBSSA
- Sign in or Register
---
---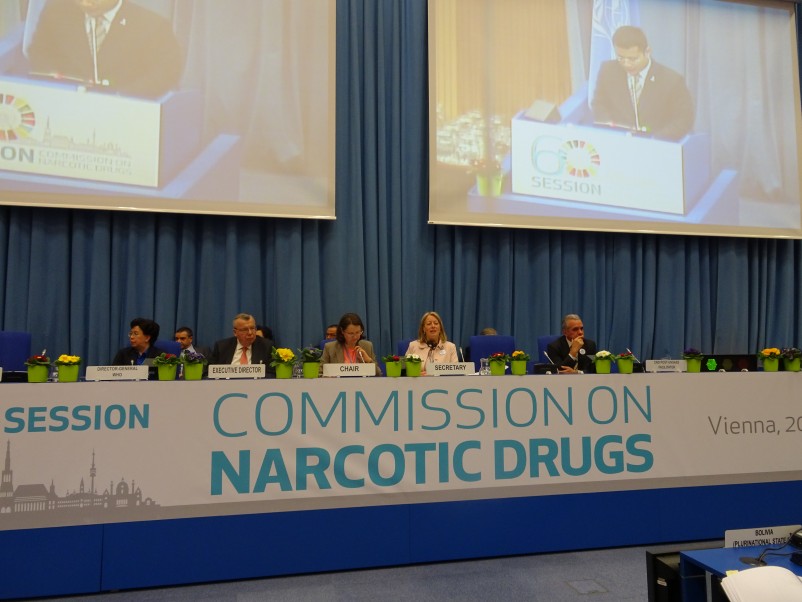 The Commission on Narcotic Drugs (CND) was established by Economic and Social Council (ECOSOC) resolution 9(I) in 1946 to assist the ECOSOC in supervising the application of the international drug control treaties. In 1991, the General Assembly (GA) expanded the mandate of the CND to enable it to function as the governing body of the UNODC. ECOSOC resolution 1999/30 requested the CND to structure its agenda with two distinct segments: a normative segment for discharging treaty-based and normative functions; and an operational segment for exercising the role as the governing body of UNODC.
Executive Protection course in South Carolina between 9-15 April 2017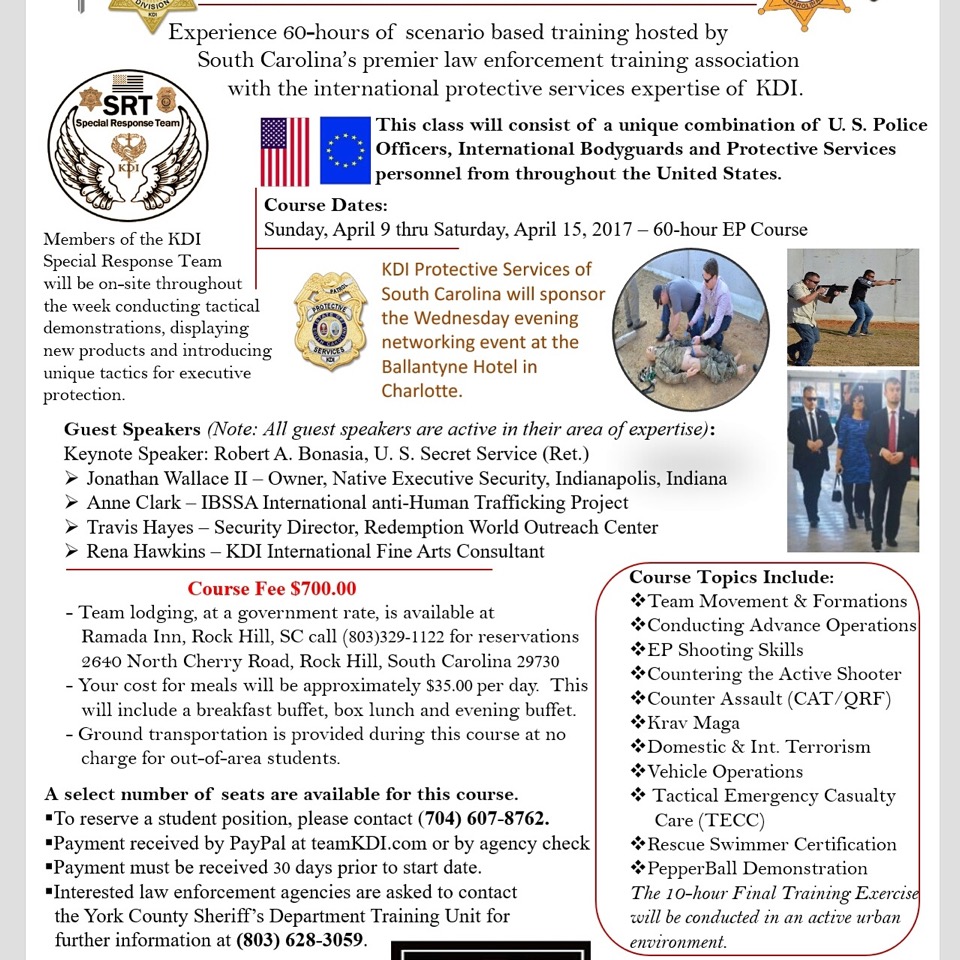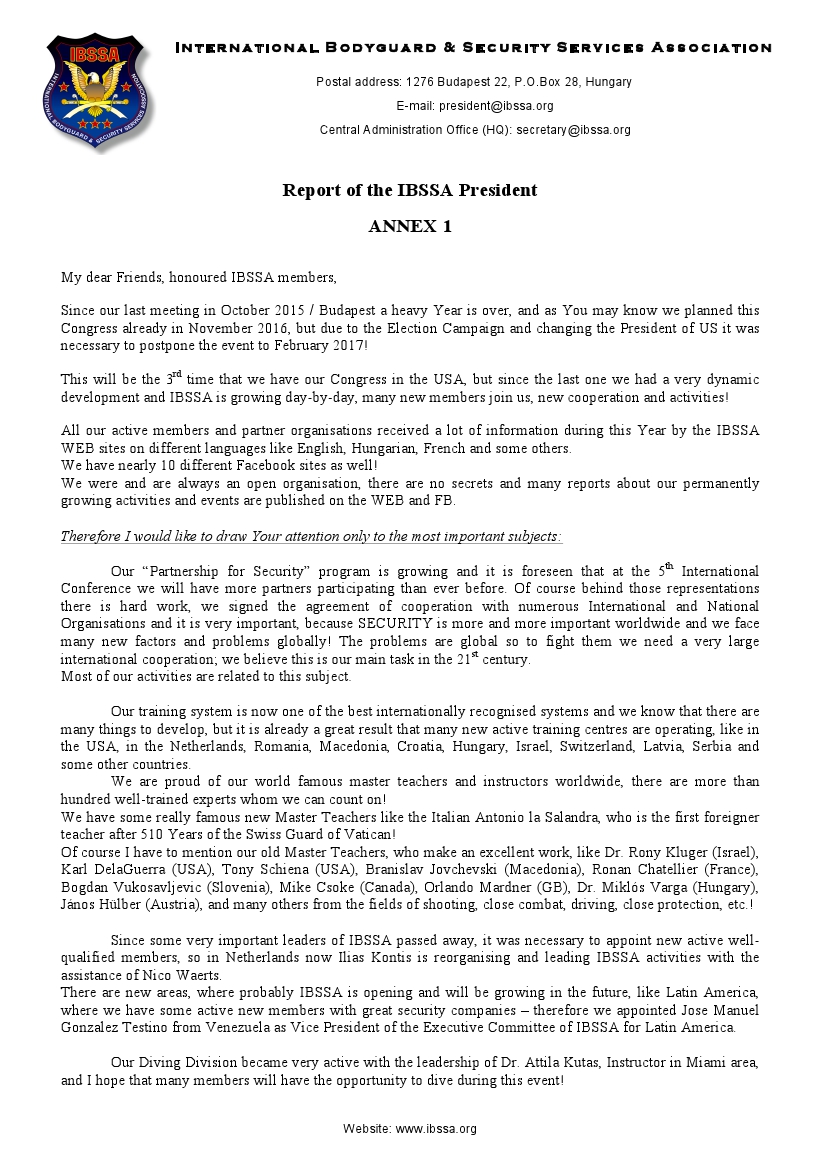 My dear Friends, honoured IBSSA members, Since our last meeting in October 2015 / Budapest a heavy Year is over, and as You may know we planned this Congress already in November 2016, but due to the Election Campaign and changing the President of US it was necessary to postpone the event to February 2017!
This will be the 3rd time that we have our Congress in the USA, but since the last one we had a very dynamic development and IBSSA is growing day-by-day, many new members join us, new cooperation and activities!
---