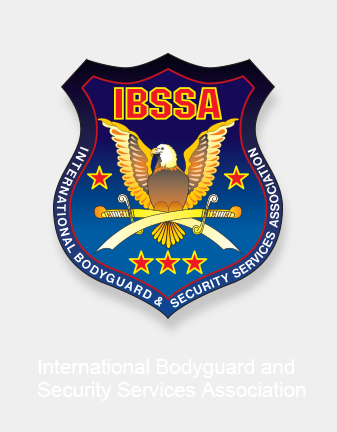 The IBSSA
---
The International Bodyguard and Security Services Association (IBSSA) is the official international association of private security, manpower and technical resources, technological companies and individual members of the security profession.
The IBSSA is a non-profit international association involved in organizing, coordinating, giving assistance, technical help and development to its members worldwide in the field of security in all its forms.
The association was registered in France in 1994 and in the USA in 2000. The IBSSA is represented today in more than 110 countries, and through its members the association represents hundred thousands of security experts, security companies or different organizations.
La IBSSA
L'Association Internationale Officielle de la Sécurité Privée, des Opérateurs et Ressources Humanies, des techniques et Technologies des Compagnies et Membres Individuels de la Profession.
IBSSA est une Association Internationale but non lucrative qui a pour but dedonner assistance technique et organisationnelle, ses membres á traversle monde dans le domaine de la sécurité sous toutes ses formes.
L'associationest enregistrée en France depuis 1994. IBSSA comptent á ce jour plus de 2000 membres dans plus de 100 pays sur les 5 continents. 70-80% desmembres sont représenté par des Compagnies de Sécurité ou Organisations Officielles dans ce domaine.
Search
---
My IBSSA
- Sign in or Register
---
---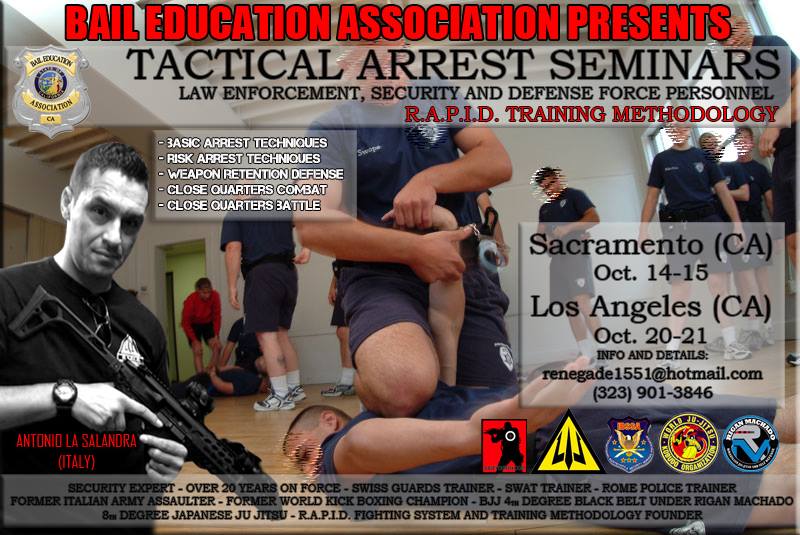 We wish to inform all our members that Dr. Antonio La SALANDRA - IBSSA Master Teacher of Self Defence will organise the following executive protection trainings, close combat and tactical arrest seminars in 2017 - 2018…
See the flyers below:
On the 4th May at 19.00 o'clock at the most exclusive club "Torre Mayor 51 Floor" in Mexico City took place the IBSSA Mexico and EPS (Executive Protection Specialist) certification launching.
Mr. Ivan Ivanovich – Country Representative of IBSSA for Mexico has teamed up with two other IBSSA Instructors and Members – leaders of different security companies in Mexico to create the EPS national certification, which is the first operational certification in Mexico that includes prevention in executive protection together with reactive measures such as defensive driving and shooting.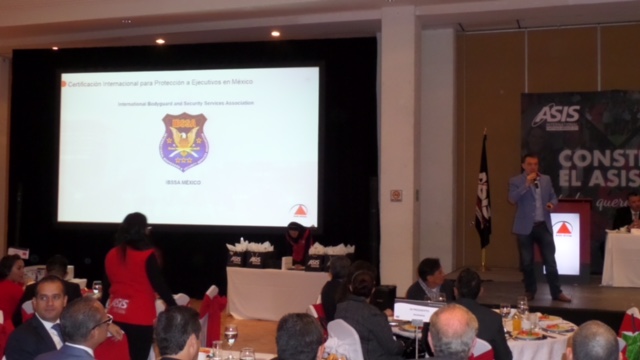 On the 4th April 2017 Mr. Ivan Ivanovich – the Country Representative of IBSSA for Mexico introduced our international association as well as the EPS (Executive Protection Specialist) certification at the ASIS Mexico meeting, where about 200 top Mexican security leaders and professionals were present.
During this meeting – which takes place monthly – Mr. Ivanovich was talking about IBSSA and the EPS certification, inviting the participants to join us on the 4th May 2017 at the official "IBSSA Mexico" Opening. EPS is the first official certification for bodyguards in Mexico so our members created a big expectation.
---