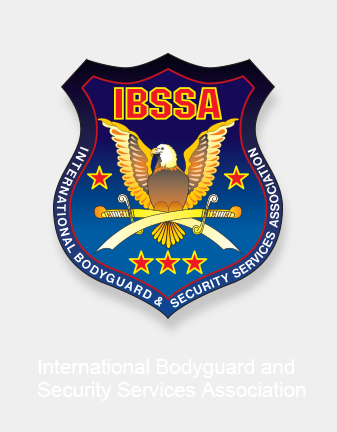 Departments News

---
---
From January 2001 in each Department there will be a rotation on a yearly
basis. Among the permanent members of the Department each year another
person will be elected as Chairman. Each department has a "Chairman"
not a President. Only people can be appointed as Chairman who speaks English
or French.
Narcotics Policy Department
IBSSA Narcotics Policy Department was established. Mr. J. L. MACZKO was
appointed as Chairman of the Department.
Travel Department
In the future IBSSA Travel Department will support all IBSSA events with
travel, accommodation and other tourist services' offers. They will elaborate
special offers for training seminars and camps of survival, diving, martial
arts and self defense, shooting, special driving, body guarding etc.
IBSSA National Information Security Department
We inform all members of IBSSA that the IBSSA National Information Security
Department has been established in Hungary.
Search
---
My IBSSA
- Sign in or Register
---
---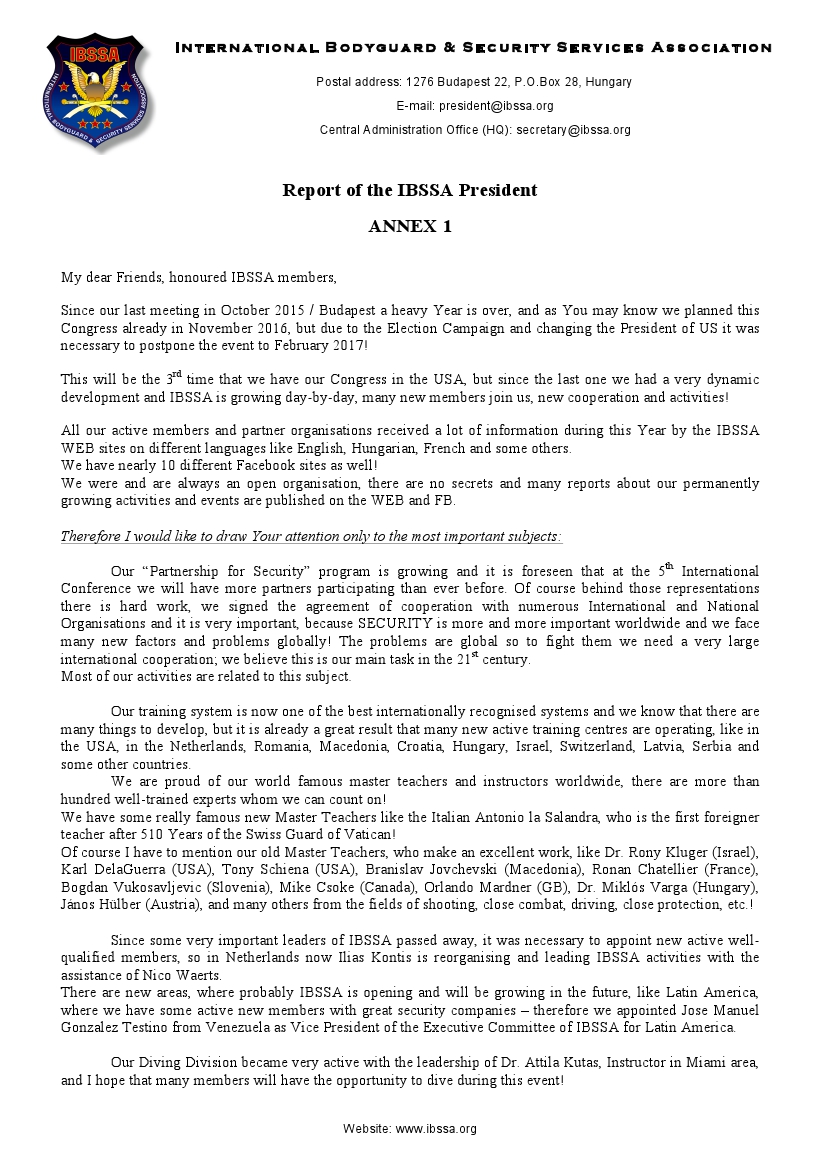 My dear Friends, honoured IBSSA members, Since our last meeting in October 2015 / Budapest a heavy Year is over, and as You may know we planned this Congress already in November 2016, but due to the Election Campaign and changing the President of US it was necessary to postpone the event to February 2017!
This will be the 3rd time that we have our Congress in the USA, but since the last one we had a very dynamic development and IBSSA is growing day-by-day, many new members join us, new cooperation and activities!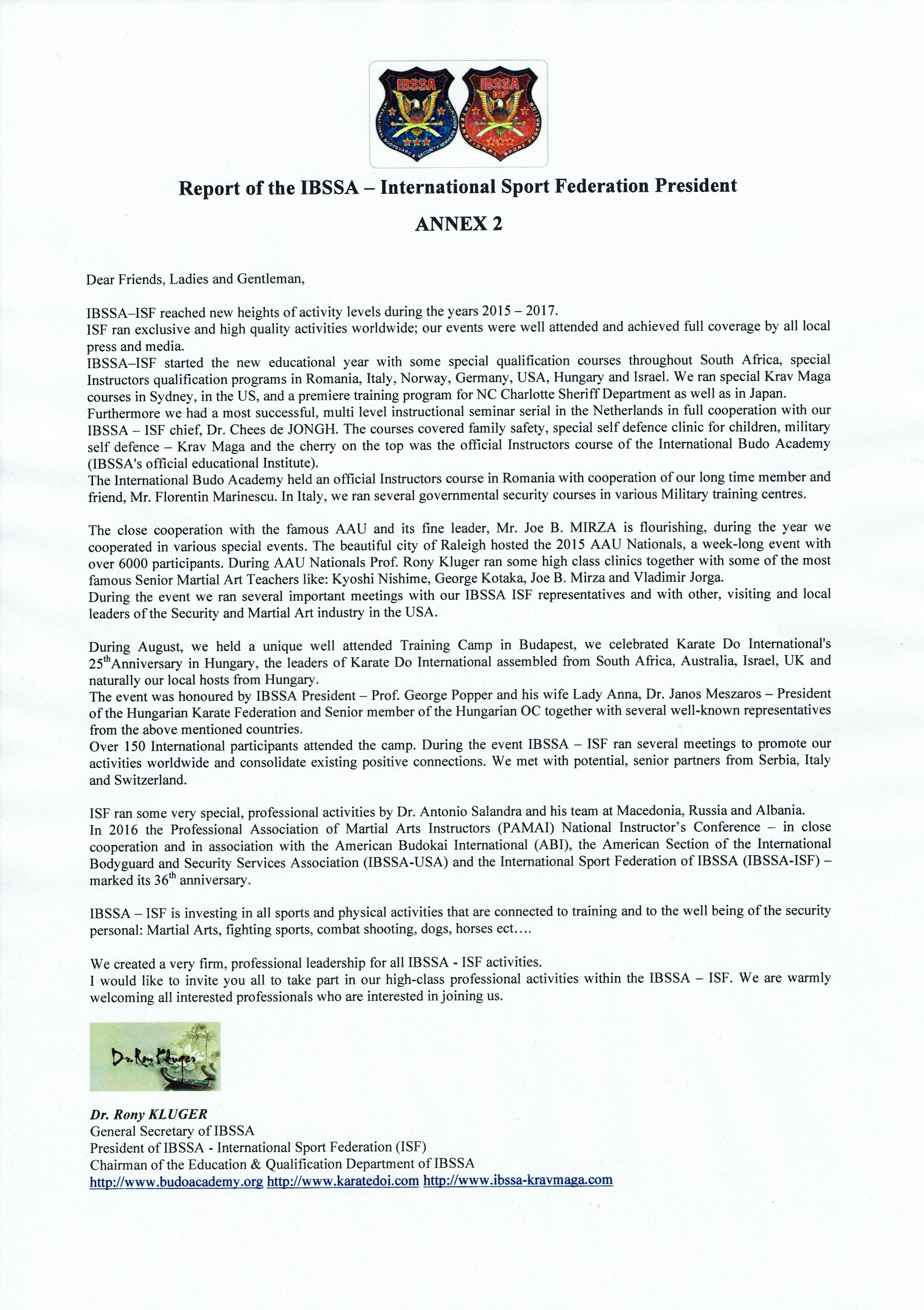 Dear Friends, Ladies and Gentleman,
IBSSA–ISF reached new heights of activity levels during the years 2015 – 2017.
ISF ran exclusive and high quality activities worldwide; our events were well attended and achieved full coverage by all local press and media. IBSSA–ISF started the new educational year with some special qualification courses throughout South Africa, special Instructors qualification programs in Romania, Italy, Norway, Germany, USA, Hungary and Israel.
We ran special Krav Maga courses in Sydney, in the US, and a premiere training program for NC Charlotte Sheriff Department as well as in Japan.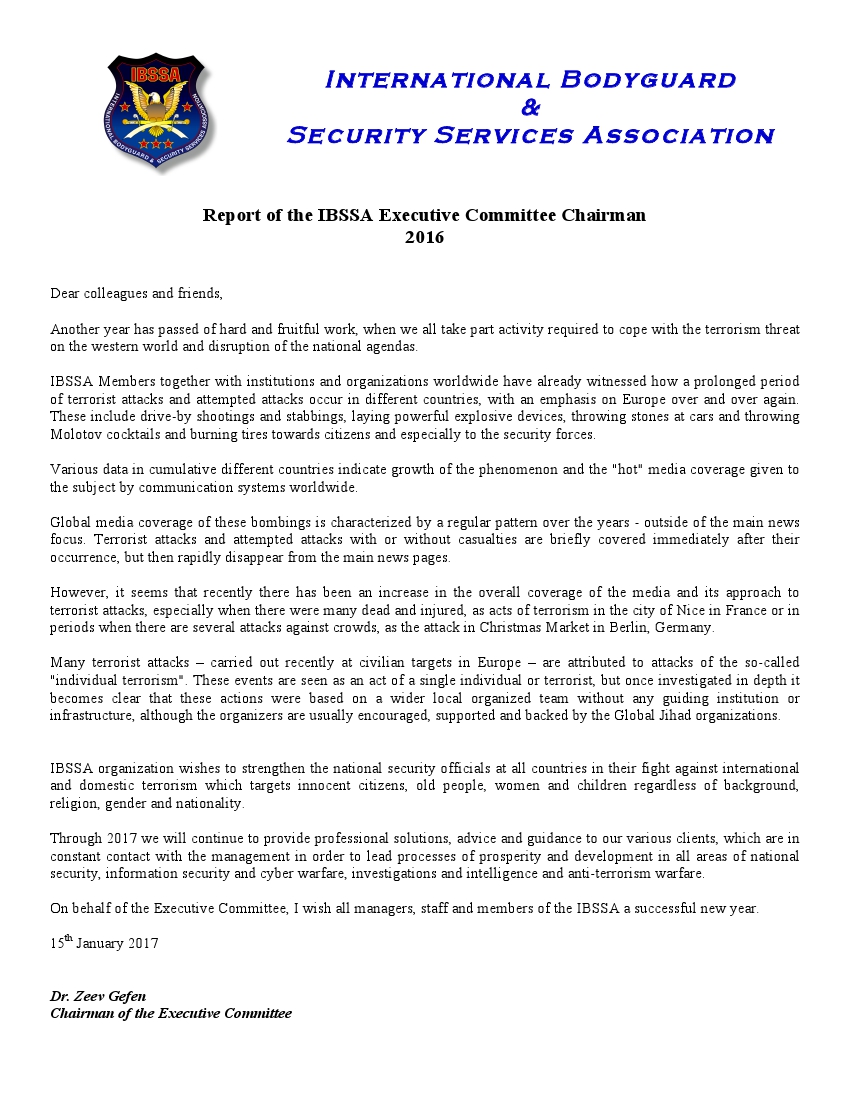 Dear colleagues and friends‫,
Another year has passed of hard and fruitful work, when we all take part activity required to cope with the terrorism threat on the western world and disruption of the national agendas‫. IBSSA Members together with institutions and organizations worldwide have already witnessed how a prolonged period of terrorist attacks and attempted attacks occur in different countries, with an emphasis on Europe over and over again.
These include drive-by shootings and stabbings, laying powerful explosive devices, throwing stones at cars and throwing Molotov cocktails and burning tires towards citizens and especially to the security forces‫.
---