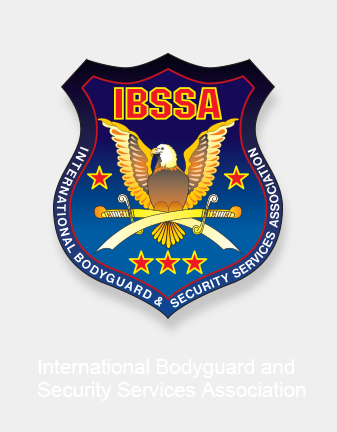 IBSSA Training
---
The main training centres are located in Israel, Serbia, Belgium, UK, the Netherlands, Romania, Latvia, Russia, South Africa, France and Hungary. The training centers recognized by the IBSSA incorporate the expertise of international instructors such as the French Presidential Guard and other global specialists.
Training seminars last from 2 weeks to 3 months. There are basic and advanced courses as well as general and special thematic such as shooting, self-defense, martial arts, specialist driving, close combat, bodyguarding, escorting, etc. Group training is based on a 10 person minimum attendance. Training sessions are always available. After every training course an internationally recognized diploma and identity card with photograph of the participant will be issued, and their name included on the IBSSA list of recognized bodyguards. Security guards, bodyguards and other experts or instructors are entitled to carry an IBSSA passport also. It is available from any IBSSA Regional or Country representative.
Based on the same program (thematic) there are training camps organized in Switzerland, Belgium, Serbia, Romania, Russia, Great Britain, Florida, Ivory Coast, South Africa and Hungary, or in the case of a demand in any other country. The member country organizing the training camp is fully responsible and will ensure all necessary insurance is provided for the members. If more detailed information is required please contact IBSSA Headquarters or representatives of the Education and Qualification Department E-mail: rony.kluger@ibssa.org
Schedule of courses
Any inquiry concerning the courses should make through the relevant IBSSA Country Representative. Any 15 IBSSA members seeks special qualifications, IBSSA leadership can arrange the courses. All courses and qualifications will be done according to the rules set by IBSSA Education and Qualification Department.
Search
---
My IBSSA
- Sign in or Register
---
---
IBSSA (International Bodyguard and Security Services Association) is the leading international NGO of the organisations, companies and individuals in the civilian security sector in the world. This position is due to its global presence, its top professional experts, its international acknowledgement, its authentic and professional operation and last but not least to its excellent communication. In its strategy the internationally approved educational system plays an important role.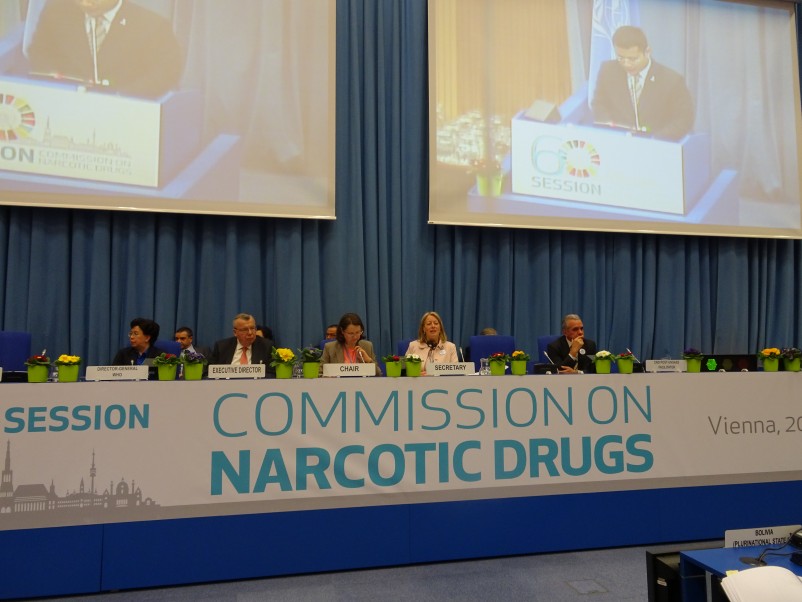 The Commission on Narcotic Drugs (CND) was established by Economic and Social Council (ECOSOC) resolution 9(I) in 1946 to assist the ECOSOC in supervising the application of the international drug control treaties. In 1991, the General Assembly (GA) expanded the mandate of the CND to enable it to function as the governing body of the UNODC. ECOSOC resolution 1999/30 requested the CND to structure its agenda with two distinct segments: a normative segment for discharging treaty-based and normative functions; and an operational segment for exercising the role as the governing body of UNODC.
Executive Protection course in South Carolina between 9-15 April 2017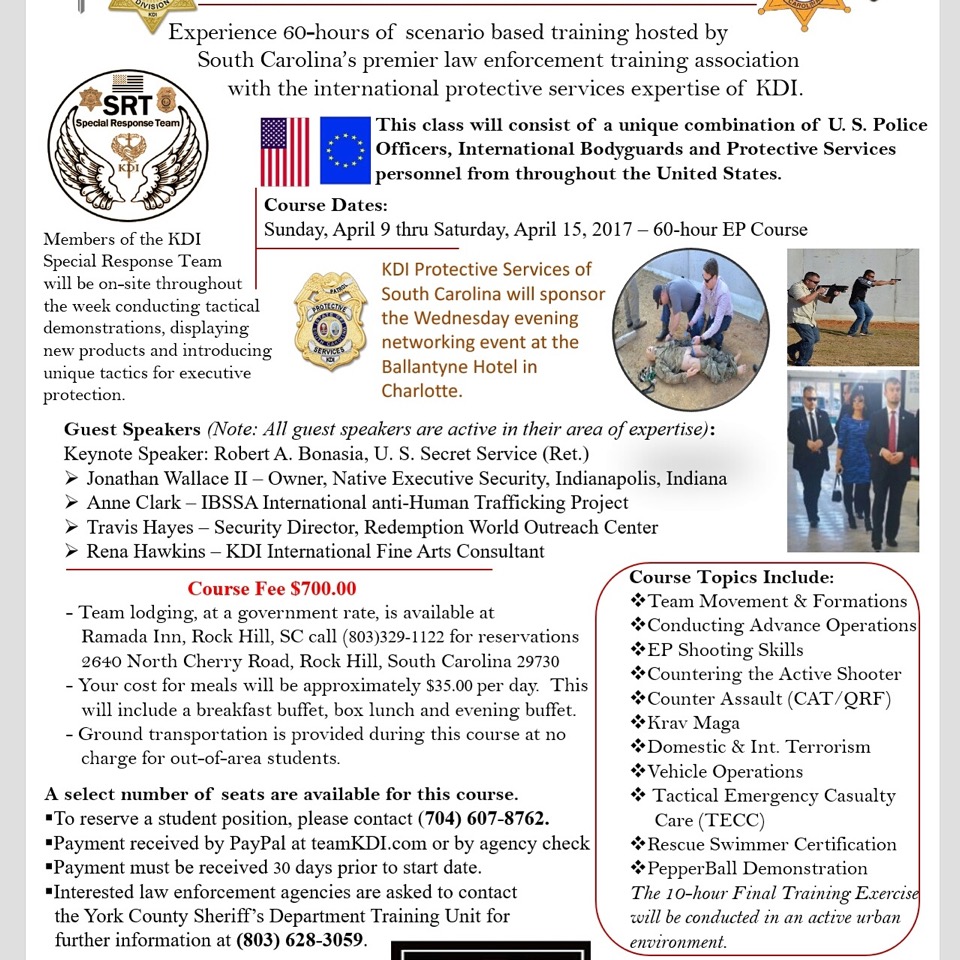 ---