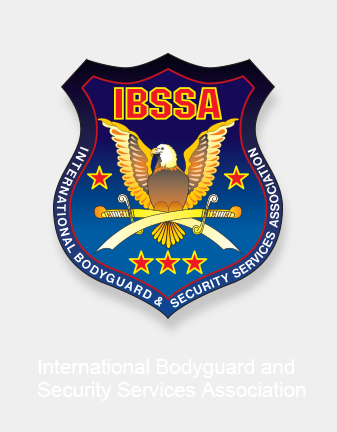 OFFICIAL TRAINING CENTRES
---
AUSTRIA

DEGEN Security International Bodyguard Center

Address: Pirchäckerstrasse 3., Graz 8053 Austria
E-mail: a.degen@degen-security.at

Mr. Alois DEGEN
Mr. Zlatko VASIC
CROATIA

Bodyguard Training Centre HUBER

Address: Sjenjak 46., Osijek 31000 Croatia
E-mail: bodyguard.huber@gmail.com
FRANCE

DOJO - OSMAN

Address: 19 rue Ponscarme, Paris 75013 France
Phone: +33622268554
E-mail: contact@dojo-osman.com
Website: www.dojo-osman.com
www.isbs-france.com
HUNGARY
ISRAEL

Israeli College for Security and Investigation

Address: 18 Hachaham st., Petach Tikva, Kiryat Matalon 49170 Israel
Phone: +97239229991
E-mail: college1@zahav.net.il
Website: www.code.co.il
LATVIA

SECURITY TRAINING LV.

Address: Zeltinju str. 22-9., Riga 1035 Latvia
Phone / Fax: +371 675 92880
Mobile: +371 278 17 826
E-mail: info@securitytraining.lv
Website: www.securitytraining.lv
Story about the Official IBSSA Centre in Latvia was showed in Latvian TV, channel TV5 and program is called "Criminal Latvia" :
MACEDONIA
IBSSA MACEDONIA dooel
Address: 11 Oktomvri 17-3/7 Kumanovo, 1300 Macedonia
E-mail:
branislav.jovchevski@ibssa.org
Mr. Branislav JOVCHEVSKI
Mr. Martin JOVCHEVSKI
NETHERLANDS

Educational and Knowledge Centre

Address: Kingsford Smithstraat 108, 1945 PW Beverwijk, The Netherlands
Office Phone: +31 251 247 210
Mobile: +31 629 561 611
E-mail: sportcentrum.fphilipoom@planet.nl
Website: www.ibssa-nl.eu / www.japansekrijgskunsten.eu
Mrs. José PHILIPOOM
Ms. Valery BUITENHUIS
Mr. Freek HILLIGER
Mr. Jurgen KUIJTEN
Mr. Robert ZORGE
PANAMA
Executive Bodyguard Services Ltd. (EBSL) Panama Training Academy
Address: Howard Bldgs 186 and 192
Beaver street, Arraijan, Panama, Rep. of Panama
Phone: +1 868 223 1459
Mobile: +1 868 684 3854
Email:
stafford@sgocl.com
Web:
www.ebsltt.com
Youtube:
http://www.youtube.com/watch?v=3KqACC1yJT4&feature=youtu.be
POLAND

Special Training Center VIP

Address: Kosciuszkowcow 78A/49, Warsaw 04552 Poland
Phone: +48226813432
E-mail: vip@centrumvip.pl
Website: www.centrumvip.pl
Dr. Tomasz KOWALCZYK
Mr. Wojciech GRABOWSKI
ROMANIA

IBSSA Bodyguard Training Centre Romania

Address: ...
Cell: +40 (743) 391 020
E-mail: dolinar1976@gmail.com
Mr. Dolinar MILICICI
Mr. Bogdan VUKOSAVLJEVIC
SERBIA

1. IBSSA d.o.o.

Address: Ruska 3A, Belgrade, Serbia
Phone: +381637771001
Mr. Rade MARKOVIC
Mr. Boris VUKOSAVLJEVIC

2. Bodyguard Training Center Vracarevic
Address: Slavujev Venac 1, Belgrade
Phone/Fax: +38111437351
E-mail:
sanjawcra@yahoo.com

3. "SECURITY OFFICER and BODYGUARD"
Education and training centre of the Ministry of Interior and M PROTEKT d.o.o.

Address: Vojvode Vlahovica 11V, Belgrade
Phone: +381113960493
Fax: +381113960478
Mobile: +381648254904
E-mail:
mprotekt@yahoo.com
Dr. Milovan LAKUSIC
Mr. Nebojsa ILIC
Mr. Sasa GLISOVIC
TRINIDAD AND TOBAGO
SS Tactical Academy Ltd. (SSTAL)
Address: 30-32 Picton street, Port of Spain, Trinidad and Tobago, West Indies
Phone: +1 868 223 1459
Cell: +1 868 684 3854
Email:
stafford@sgocl.com
Web:
www.sgocl.com
http://au.youtube.com/user/IBSSACaribbeanEBSLTT
http://www.youtube.com/user/goebsl?feature=mhum
UNITED KINGDOM
Professional Security Academy - PSA
Address: Suite 7&8, 5th Floor, Alperton House, Bridgewater Road, Wembley, HA0 1EH, UK
Mobile: +447960881248
E-mail:
orlando@psa-academy.com
UNITED STATES OF AMERICA
1. FOLDA Bodyguard Training Centre
E-mail:
mikifolda@gmail.com
Website:
www.foldausa.com
www.foldainternational.com
Dr. Miklós VARGA
Mr. Tamás TÖRÖK
2. Karl de la Guerra, Inc.

Phone: +1 704-607-8762
E-mail: karldelaguerra@hotmail.com

3. US Educational Institute of International Protective and Security Academy

International Academy of Executive Protection Agents - IAEPA

Phone: +1 800 406 7576
E-mail: us.office@psa-academy.org
Search
---
My IBSSA
- Sign in or Register
---
---
IBSSA (International Bodyguard and Security Services Association) is the leading international NGO of the organisations, companies and individuals in the civilian security sector in the world. This position is due to its global presence, its top professional experts, its international acknowledgement, its authentic and professional operation and last but not least to its excellent communication. In its strategy the internationally approved educational system plays an important role.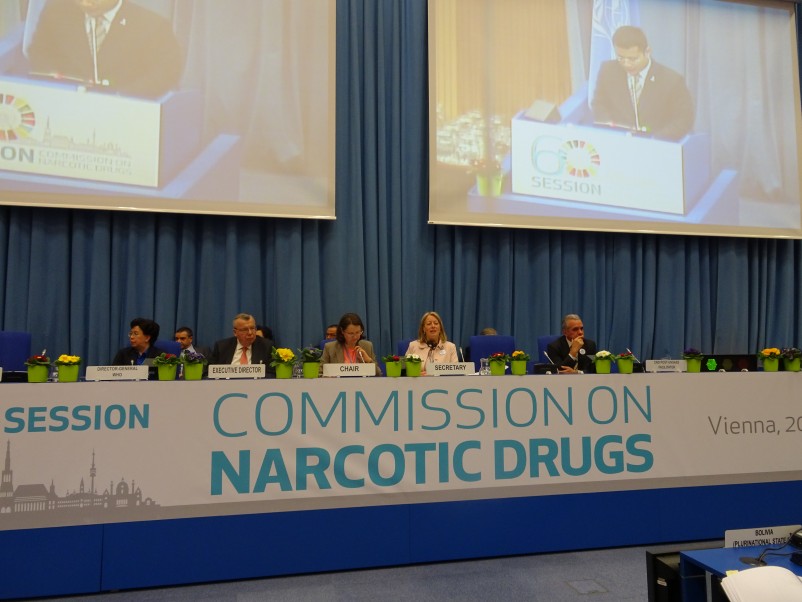 The Commission on Narcotic Drugs (CND) was established by Economic and Social Council (ECOSOC) resolution 9(I) in 1946 to assist the ECOSOC in supervising the application of the international drug control treaties. In 1991, the General Assembly (GA) expanded the mandate of the CND to enable it to function as the governing body of the UNODC. ECOSOC resolution 1999/30 requested the CND to structure its agenda with two distinct segments: a normative segment for discharging treaty-based and normative functions; and an operational segment for exercising the role as the governing body of UNODC.
Executive Protection course in South Carolina between 9-15 April 2017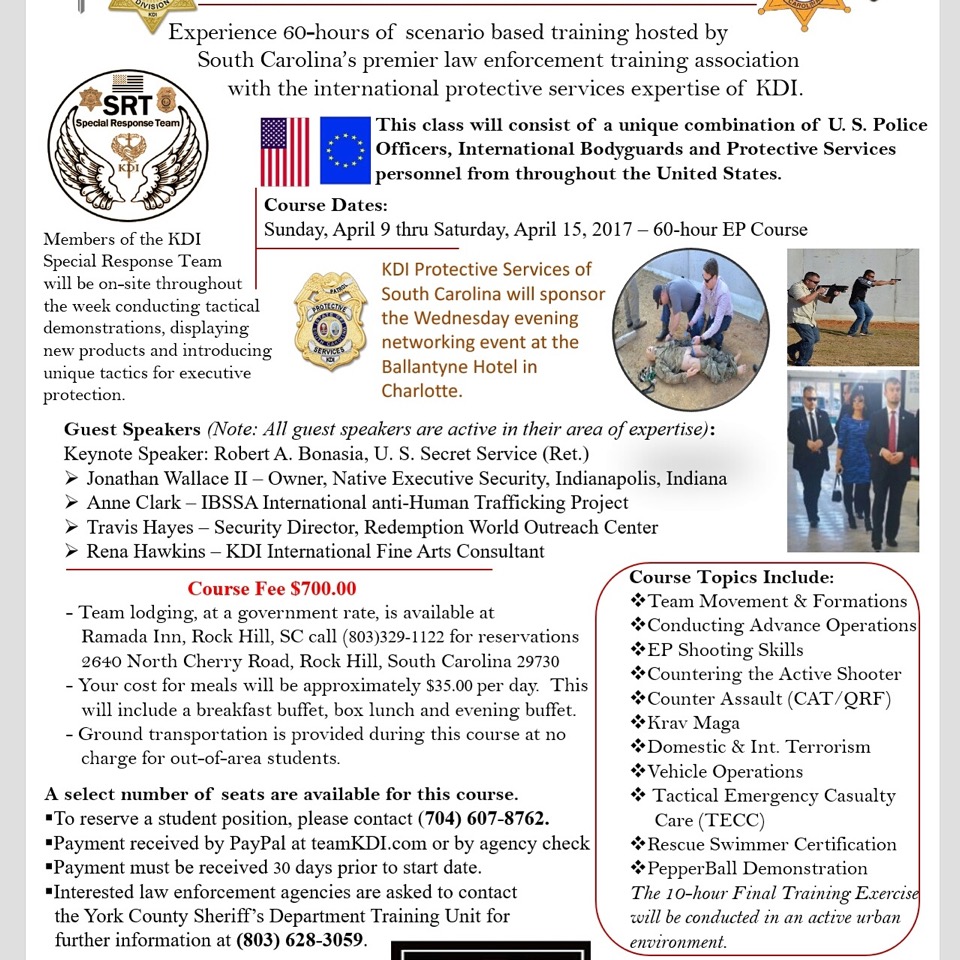 ---