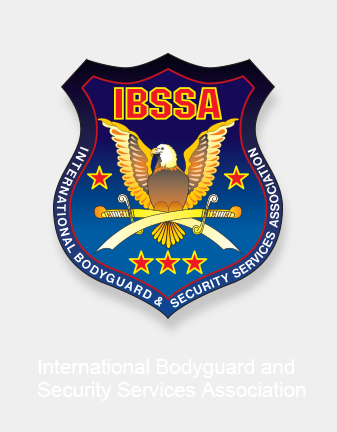 Report about presenting IBSSA in ASIS Mexico meeting
---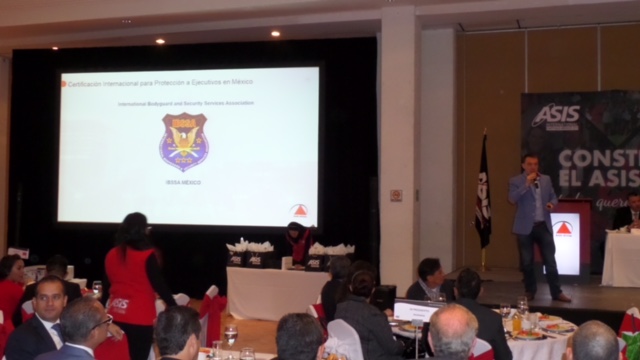 On the 4th April 2017 Mr. Ivan Ivanovich – the Country Representative of IBSSA for Mexico introduced our international association as well as the EPS (Executive Protection Specialist) certification at the ASIS Mexico meeting, where about 200 top Mexican security leaders and professionals were present.
During this meeting – which takes place monthly – Mr. Ivanovich was talking about IBSSA and the EPS certification, inviting the participants to join us on the 4th May 2017 at the official "IBSSA Mexico" Opening. EPS is the first official certification for bodyguards in Mexico so our members created a big expectation.
EXECUTIVE PROTECTION SPECIALIST (EPS) The first and only international certification at an operations level, backed by IBSSA.
What is in a certification?
To be able to certify a competence in a person, three factors need to be measured, knowledge, skill and experience. And they need to be measured based on an established methodology, that is constant and impartial, and these results require a certifying agent that compares them against a standard, and "certifies" that the applicant has met or exceeded such standard.
Without these, a certificate is nothing more than a diploma, with no curricular or academic value.
An EPS is bestowed through IBSSA a certifying agent, through pedagogic and scientific measurements gathered through authorized training venues around the world, that support the title's academic value.
A Certified EPS is not a person that attended a course, but one that proved to have the necessary knowledge, skill and experience to meet the standard and thus can be considered a true people protector, certified through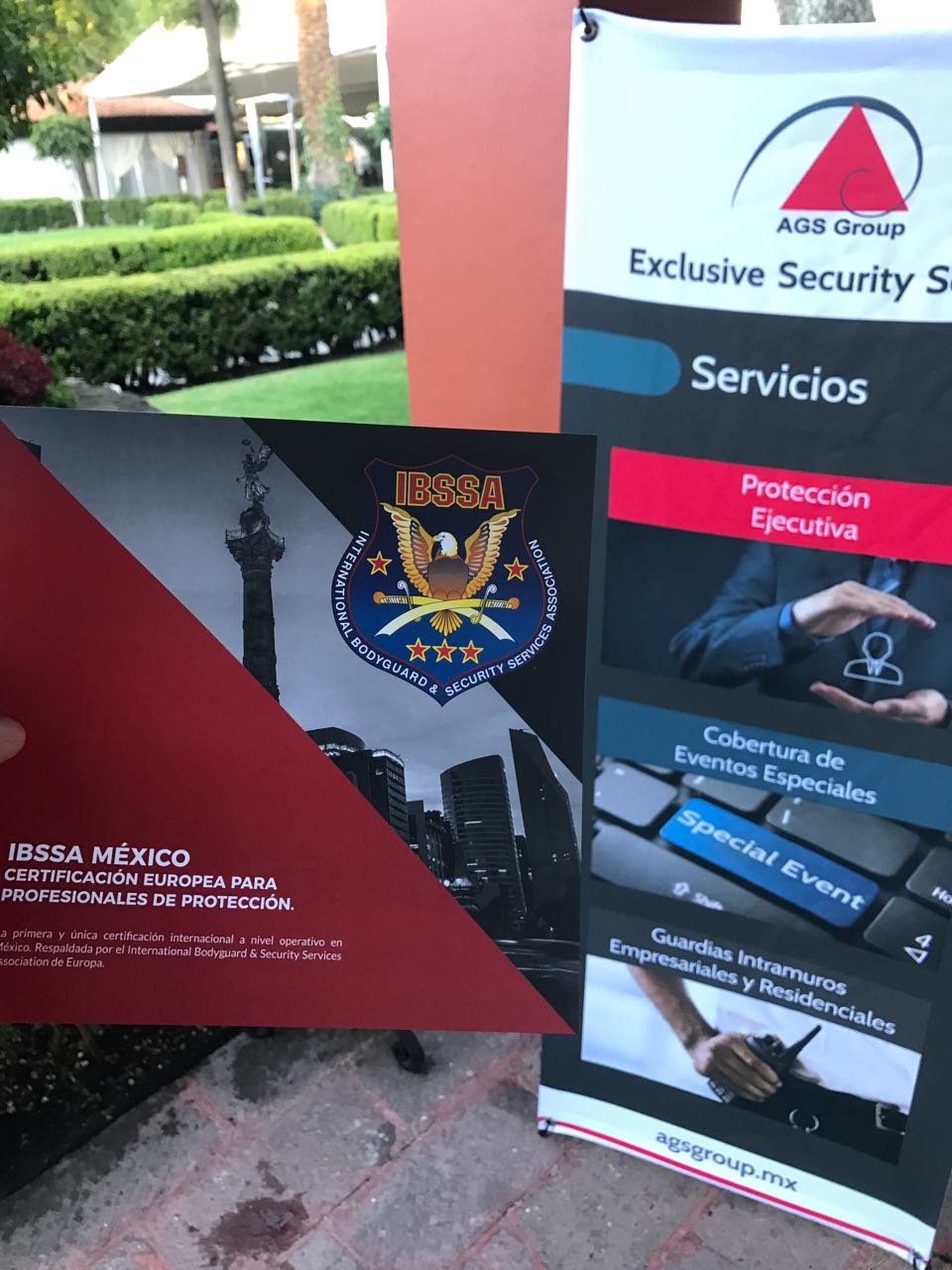 IBSSA EXECUTIVE PROTECTION SPECIALIST CERTIFICATION The most complete certification, for the most complex job in the world, starts by the four must-have skills necessary to be a People Protector:
EXECUTIVE PROTECTION Most attacks are propelled by intelligence, an EPS has the ability to recognize a situation before it actually happens, as well as to be able to determine when it's appropriate to react and when it's not.
FIRE ARMS MANAGEMENT Although not all protector use fire arms, these are involved in 99% of attacks. An EPS must have the necessary knowledge about weapons, and acquire the skill to use them under pressure in ever changing scenarios
EVASIVE AND DEFENSIVE DRIVING 88% of all attacks happen in, or around a vehicle. An EPS has the ability to react, without creating a secondary risk for the principal. To be certified an EPS must prove control above 80% of the vehicle's capability.
FIRST AID Some attacks can't be prevented. An EPS must have the ability to prolong life, and even evacuate unconscious people during hostile situations, while help arrives.
7th April 2017
Search
---
My IBSSA
- Sign in or Register
---
---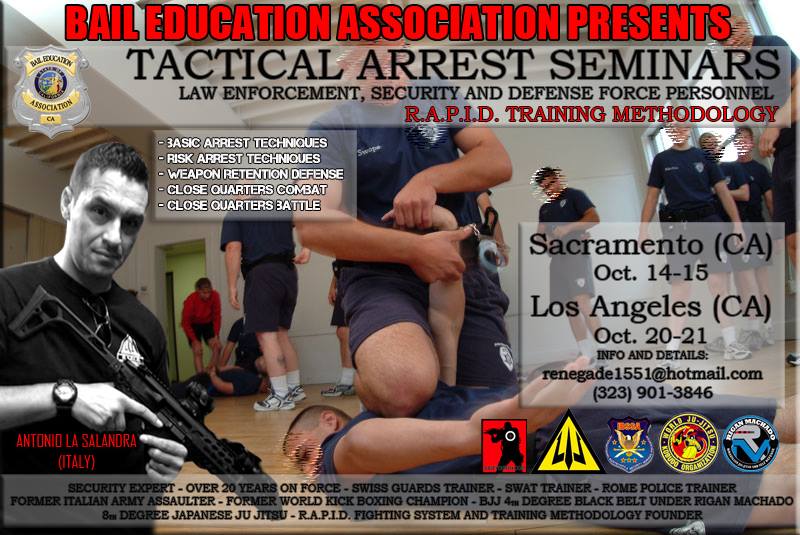 We wish to inform all our members that Dr. Antonio La SALANDRA - IBSSA Master Teacher of Self Defence will organise the following executive protection trainings, close combat and tactical arrest seminars in 2017 - 2018…
See the flyers below: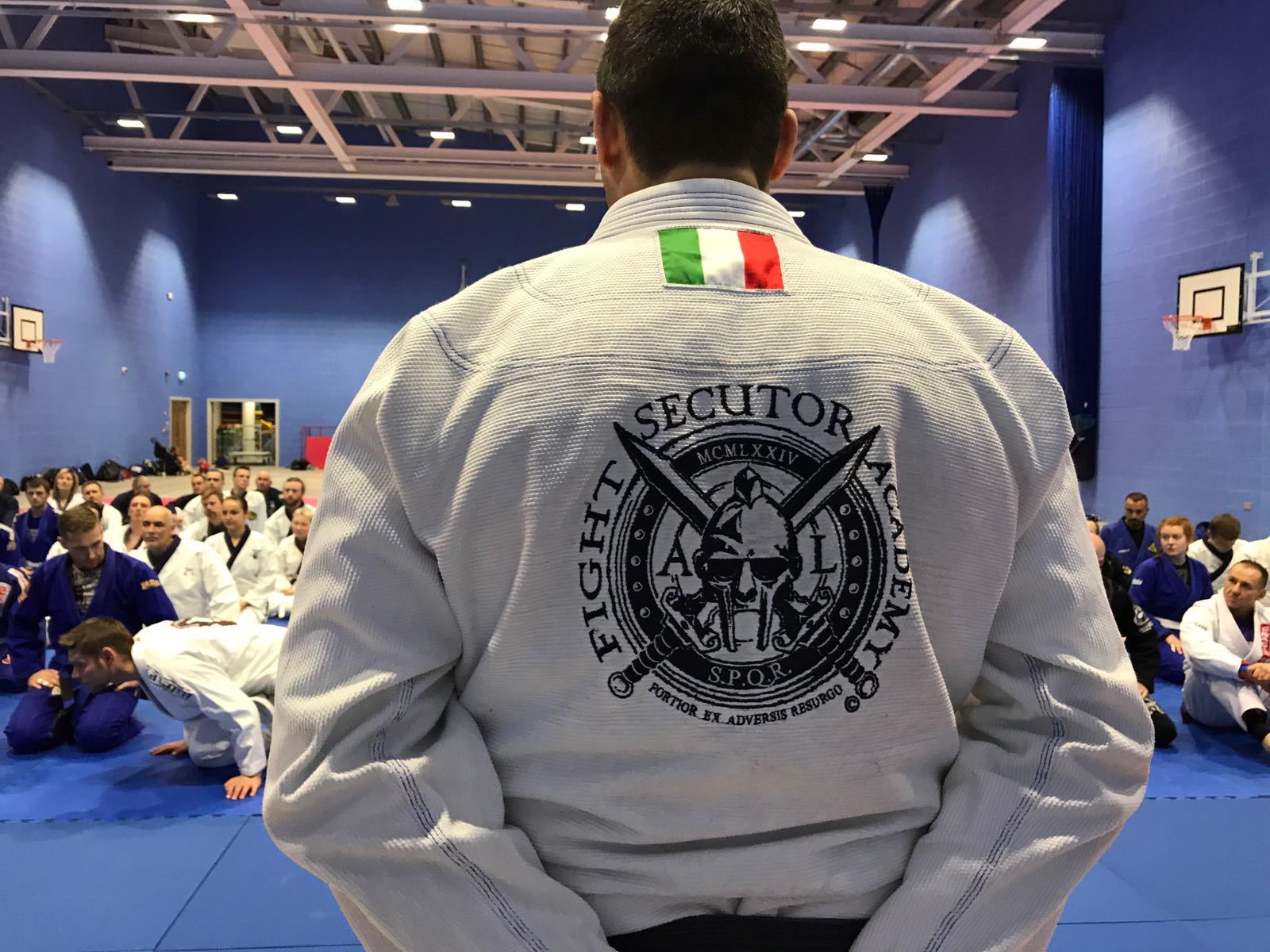 On the 17th of June 2017 Brazilian Jiu-Jitsu legend, Grand Master Rigan Machado – Honorary Member of IBSSA, and Dr. Antonio la Salandra – Master Teacher and Honorary Member of IBSSA were invited by the World Ju-Jitsu Federation (WJJF) Ireland to hold a grappling seminar in Belfast. Mr. Rigan Machado is an 8th Degree BJJ Black Belt and 8-time grappling world champion. He is currently based in Beverly Hills, USA, where he runs a successful BJJ academy.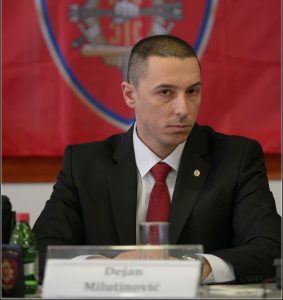 On the 26th May 2017 in the Sava Centre, Belgrade, Serbia a symposium on "Modern Terrorism and Corporate Security" was held by the Professional Association of the Security Sector (Strukovno Udruženje Sektora Bezbednosti – SUSB), a non-governmental organization. Representatives of the government sector, the private security sector and the academic community gathered and exchanged opinions and ideas during this symposium.
Welcoming the guests and presenting the agenda of the meeting, attendees were first addressed by Mr. Dejan MILUTINOVIĆ – President of SUSB, who pointed out that the collection is dedicated to the current topic and attempt to find a common response to the greatest threat of our time. He briefly introduced the current work of the Association. Among the speakers, and on behalf of IBSSA, Dr. Sasa VUJKO – Counter-terror professional expert of IBSSA in Serbia put emphasis in his speech on the organizational system of security persons and facilities and the cooperation of different teams to fight against the present threat. The role of the intelligence sector is to come to information.
---