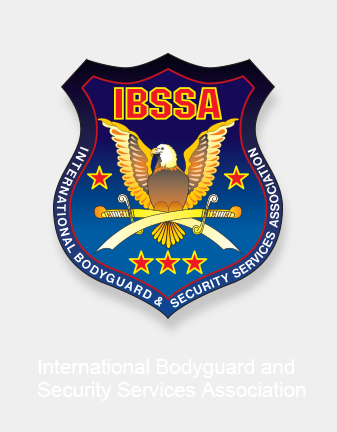 Annual Report about the activities of IBSSA in Latvia, Macedonia and Mexico
---
Latvia
Dear IBSSA members, Ladies and Gentlemen,
For your attention hereby I report briefly about the IBSSA representative office activities in Latvia, in 2016.
IBSSA representative office in Latvia continues the popularization of IBSSA and also organises professional security trainings for increasing of qualification for security specialists. The official training centre of IBSSA "Securitytrainig.LV" provides full range of security trainings for bodyguards and security specialists – special tactical shooting training, bodyguard training, extreme driving course, VIP evacuation with helicopter, specialised security trainings. In 2016 "Securitytrainig.LV" organised security education for private persons and corporative customers. ...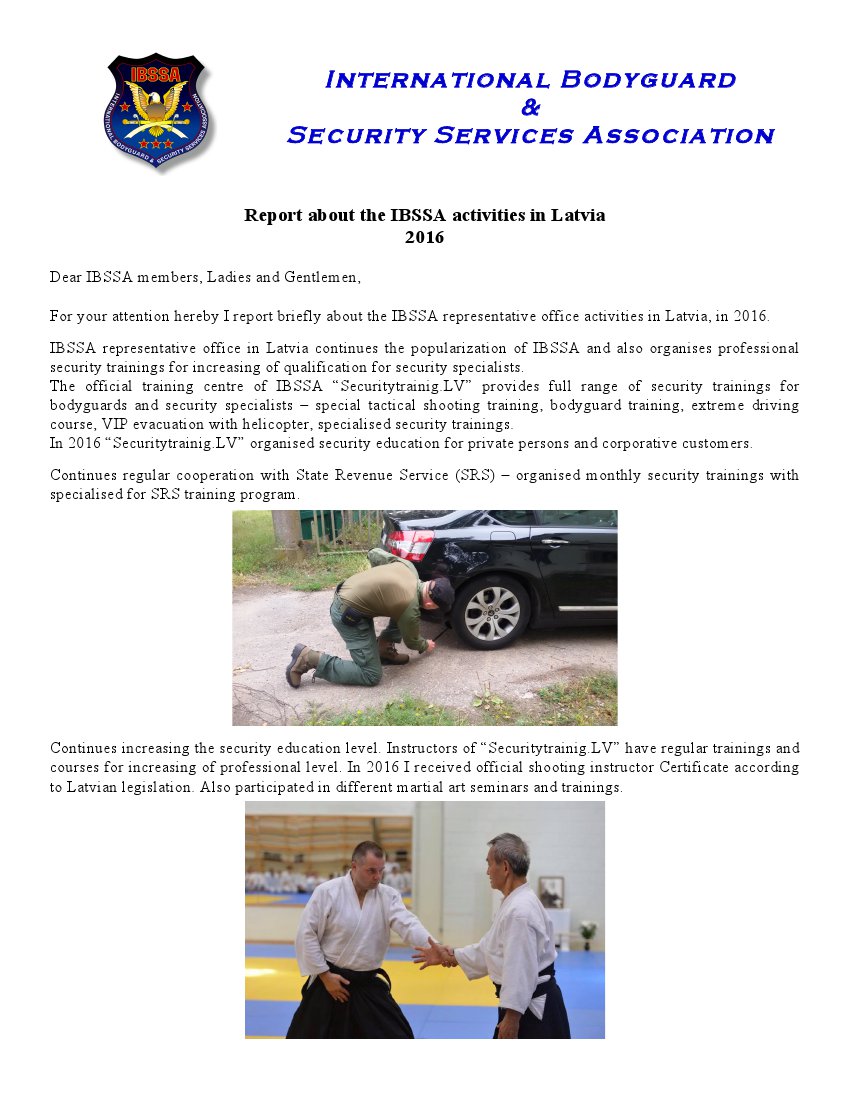 Macedonia:
Dear President, Dear IBSSA Members, Ladies and Gentlemen,
The main activity of IBSSA MACEDONIA – through its official training centre during the year 2016 – was the organisation of professional security trainings and the popularisation of IBSSA in the region. We provided and our students successfully finished the following courses: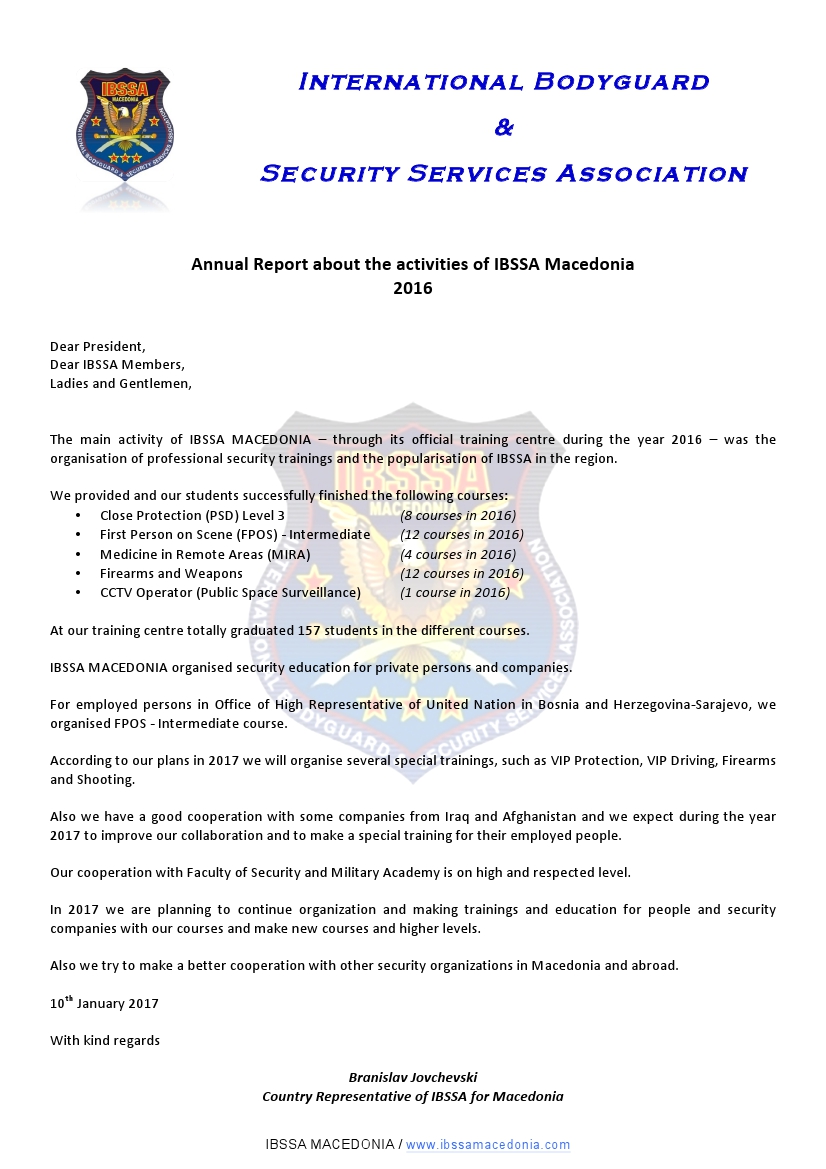 Mexiko:
Dear IBSSA members, Ladies and Gentlemen,
Hereby I report briefly about the recent activities and future plans of the newly established IBSSA representative office in Mexico in 2016. We started our activities at the end of August upon reception of my official appointment as Country Representative in Mexico.
I invited and proposed two of the most prestigious bodyguard instructors in Mexico: Mr. Gonzalo Senosiain (specialized in fire arms) and Mr. Pablo Ortiz-Monasterio (specialized in security driving) to join IBSSA and qualify as official Instructors of the association. So last year we formed IBSSA Mexico executive committee, we have registered the official IBSSA training centre in Mexico, and all three of us have been qualified and accepted as IBSSA official instructors. ....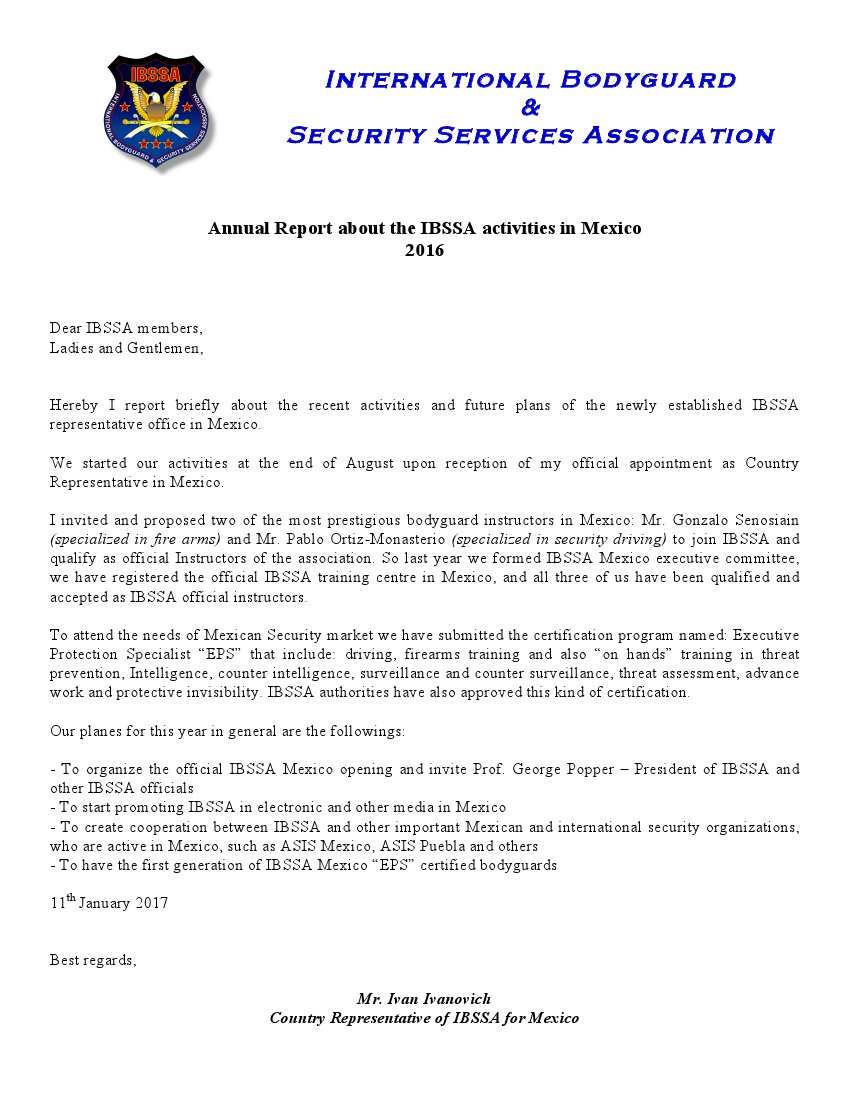 Search
---
My IBSSA
- Sign in or Register
---
---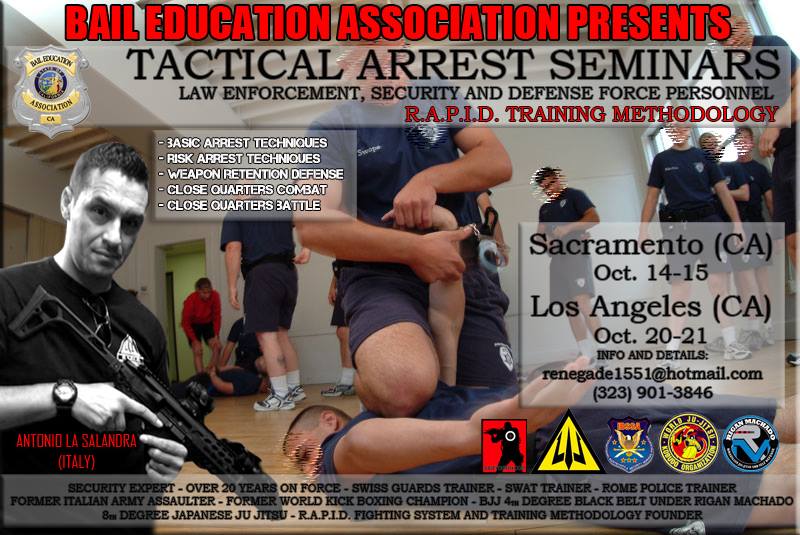 We wish to inform all our members that Dr. Antonio La SALANDRA - IBSSA Master Teacher of Self Defence will organise the following executive protection trainings, close combat and tactical arrest seminars in 2017 - 2018…
See the flyers below: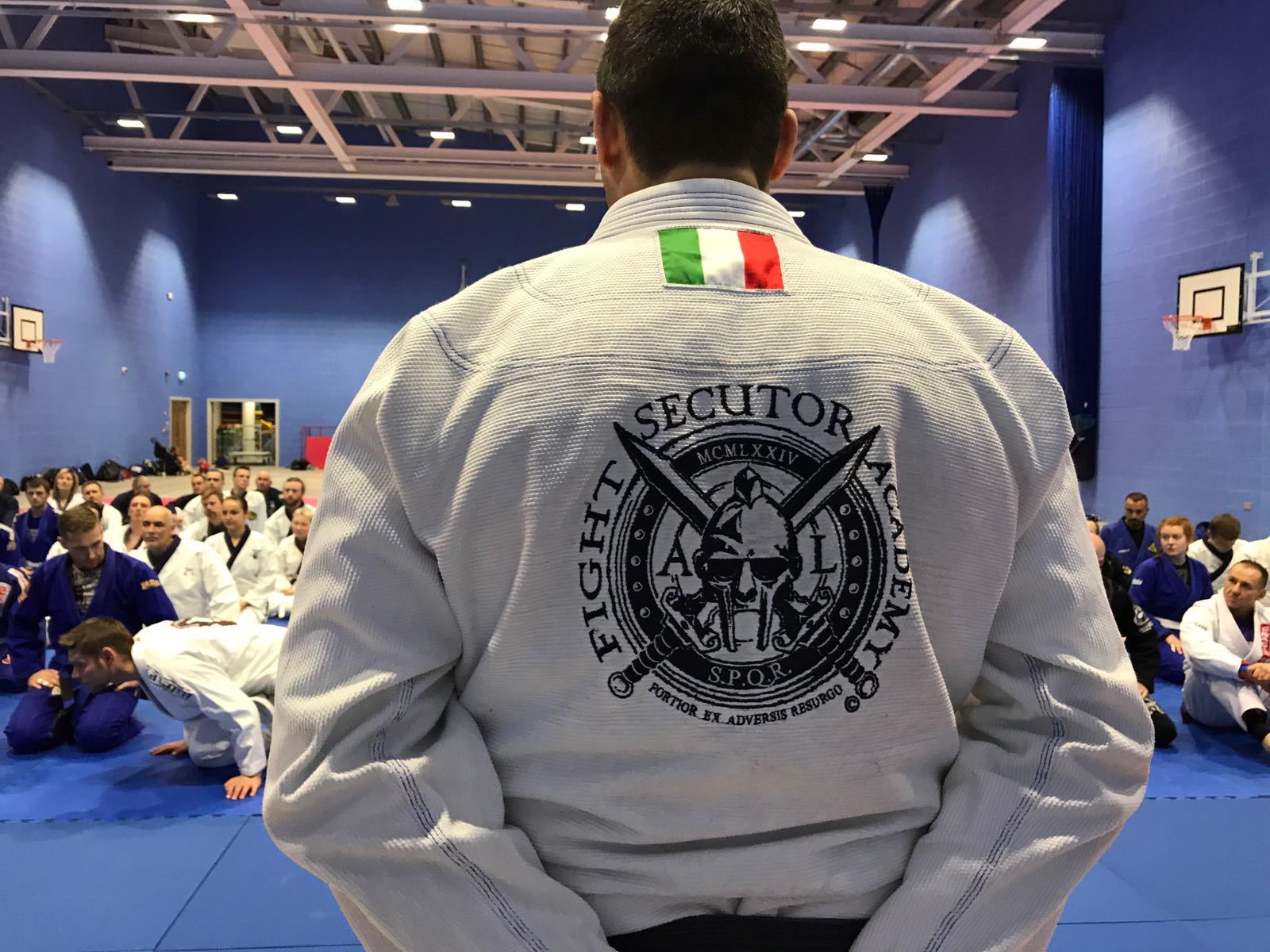 On the 17th of June 2017 Brazilian Jiu-Jitsu legend, Grand Master Rigan Machado – Honorary Member of IBSSA, and Dr. Antonio la Salandra – Master Teacher and Honorary Member of IBSSA were invited by the World Ju-Jitsu Federation (WJJF) Ireland to hold a grappling seminar in Belfast. Mr. Rigan Machado is an 8th Degree BJJ Black Belt and 8-time grappling world champion. He is currently based in Beverly Hills, USA, where he runs a successful BJJ academy.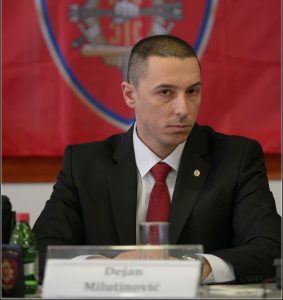 On the 26th May 2017 in the Sava Centre, Belgrade, Serbia a symposium on "Modern Terrorism and Corporate Security" was held by the Professional Association of the Security Sector (Strukovno Udruženje Sektora Bezbednosti – SUSB), a non-governmental organization. Representatives of the government sector, the private security sector and the academic community gathered and exchanged opinions and ideas during this symposium.
Welcoming the guests and presenting the agenda of the meeting, attendees were first addressed by Mr. Dejan MILUTINOVIĆ – President of SUSB, who pointed out that the collection is dedicated to the current topic and attempt to find a common response to the greatest threat of our time. He briefly introduced the current work of the Association. Among the speakers, and on behalf of IBSSA, Dr. Sasa VUJKO – Counter-terror professional expert of IBSSA in Serbia put emphasis in his speech on the organizational system of security persons and facilities and the cooperation of different teams to fight against the present threat. The role of the intelligence sector is to come to information.
---