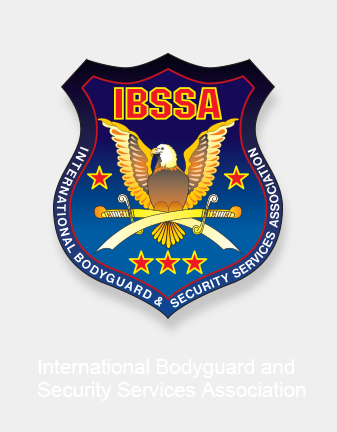 Agreement on Cooperation between R.A.P.I.D. - Pro Defensive Solutions and IBSSA
---
In October 2016, in order to increase the efficiency and impact of further actions, IBSSA agreed on cooperating in the future with R.A.P.I.D. - Pro Defensive Solutions (Italy).
Dr. Antonio M. La Salandra - Honorary Member of IBSSA founded PRO DEFENSIVE SOLUTIONS (TM) asd in 2004, which provides training programs for security, law enforcement and military professionals as well as civilians. They offer advanced trainings and courses, with R.A.P.I.D. Methodology (TM), for a wide range of missions, terrain and tactical situations. They can train both; individuals and units applying their knowledge and experience to support stated objectives. The instructors team is a selected group of experts with a long term experience in law enforcement and military units.
R.A.P.I.D. TRAINING METHODOLOGY (TM) - REALISTIC ADVANCED PROGRESSIVE IMMEDIATE DEFENCE
This method allows a short time to acquire techniques and procedures to be used when carrying out high-risk professions (security operators, operators of the police, army, etc. ..).
RAPID System, includes sessions of intensive training under conditions of stress induced in simulated reality. Are not taught only the theoretical or practical, but also operational procedures performed in real environments in order to allow the operator to work immediately as it would in the real professional.
P.D.S. provides also bodyguard and private soldiers for each kind of work in each part of the world.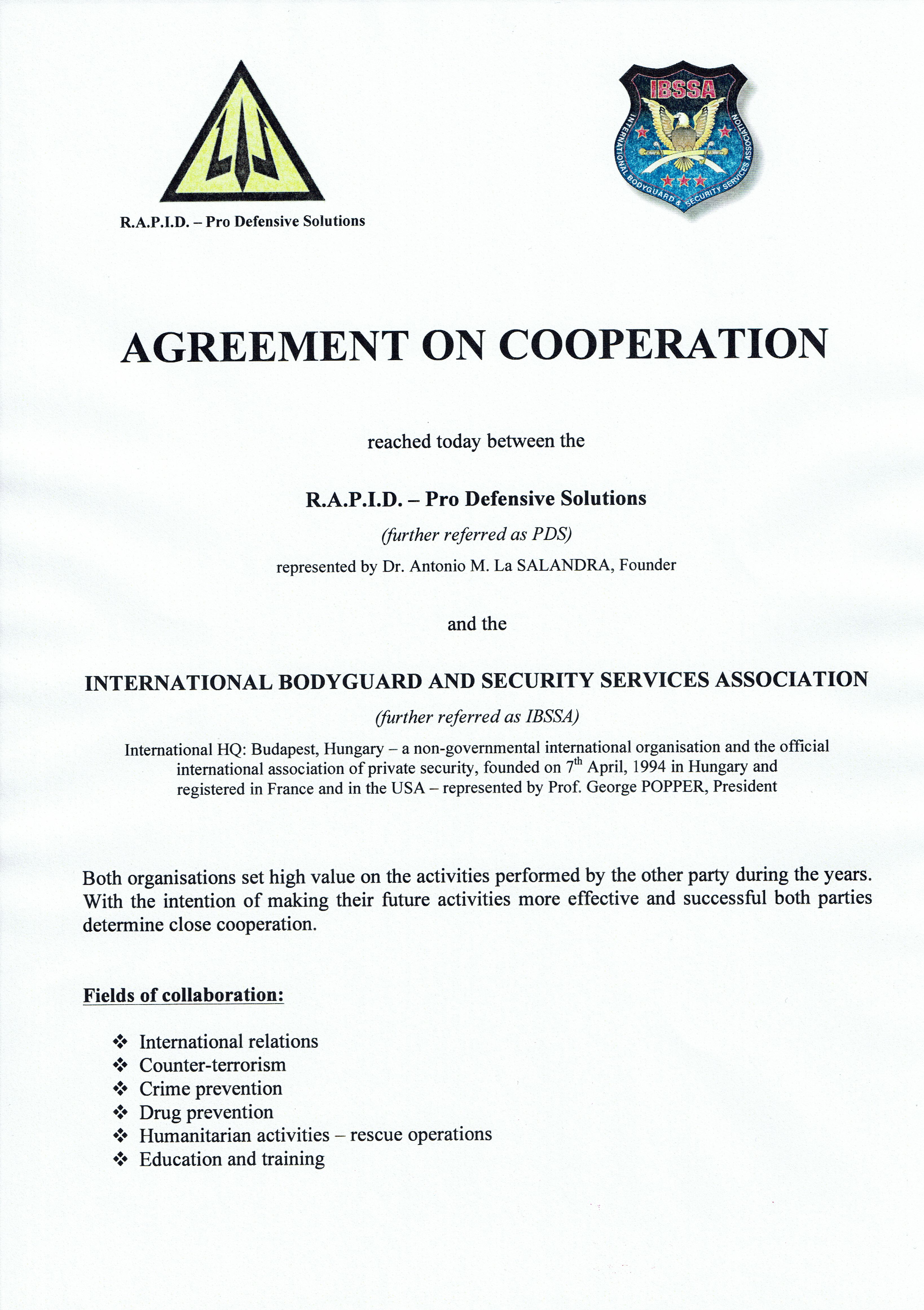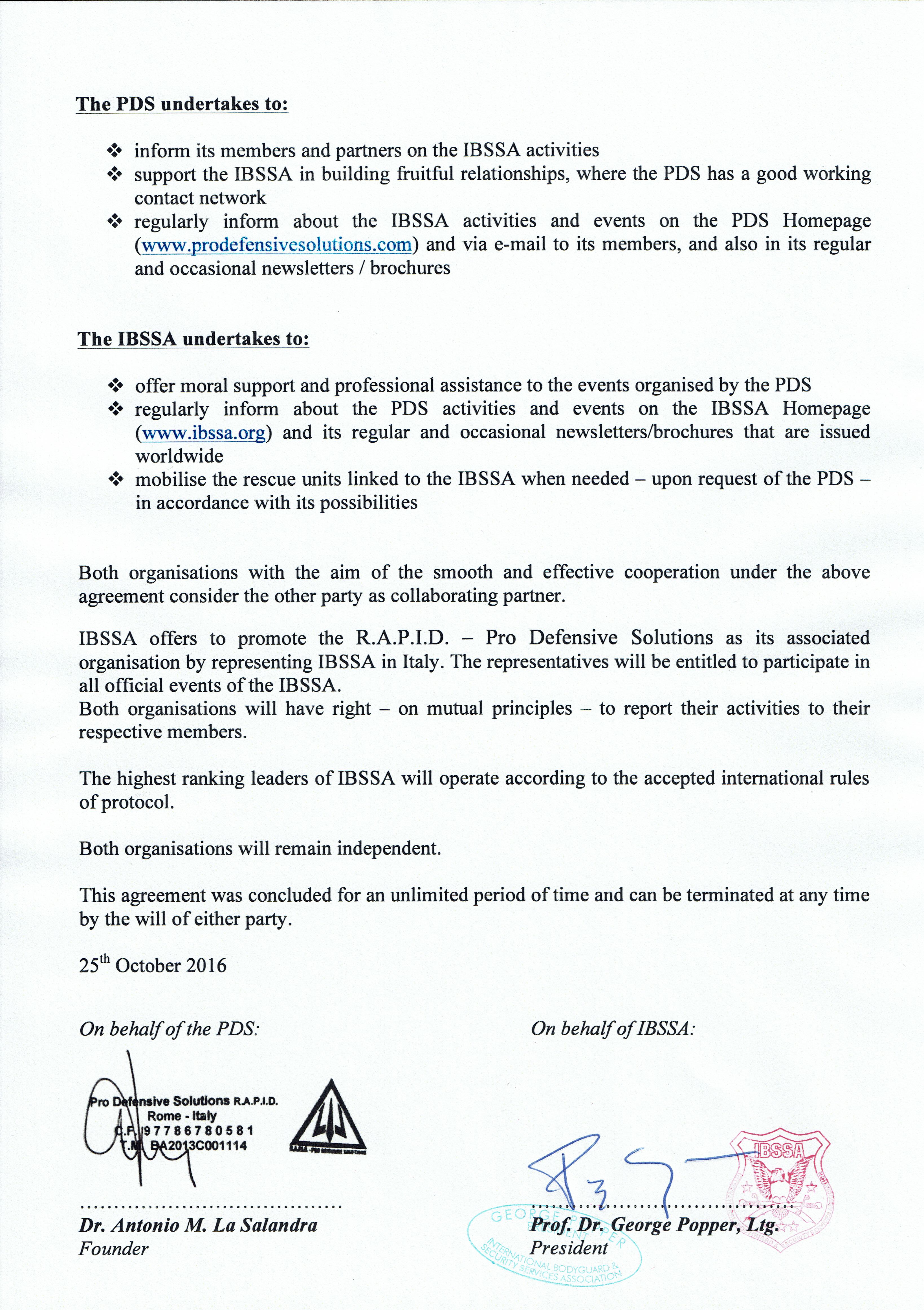 18th November 2016
IBSSA HQ
Search
---
My IBSSA
- Sign in or Register
---
---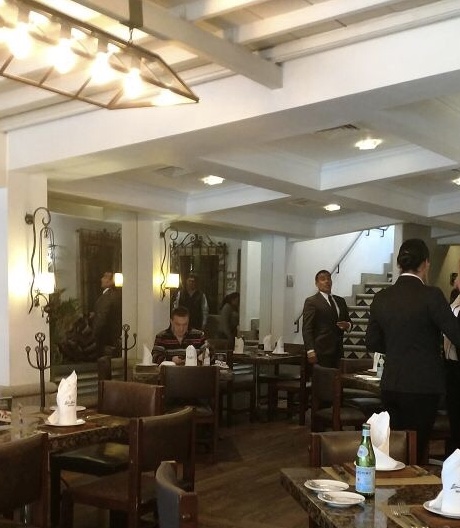 Executive Protection is perceived very exciting, not for the faint hearted, full of thrills and all the action one would expect from a Tom Cruise movie, but nothing could be further from the truth, since it is demanded of EPs to be at the job 120% (they're there before the principal, and leave after he has left), long hours and very little shut-eye, did we mention a very high risk environment? EPs are all that stand between threats and their principal most of the time.
The lack of a standard in the industry has led to a very poor image of EPs, and the proliferation of Mikey Mouse (Rambo) companies that promise to have Super Men at the service of their protected, which turn out to be nothing more than a great show.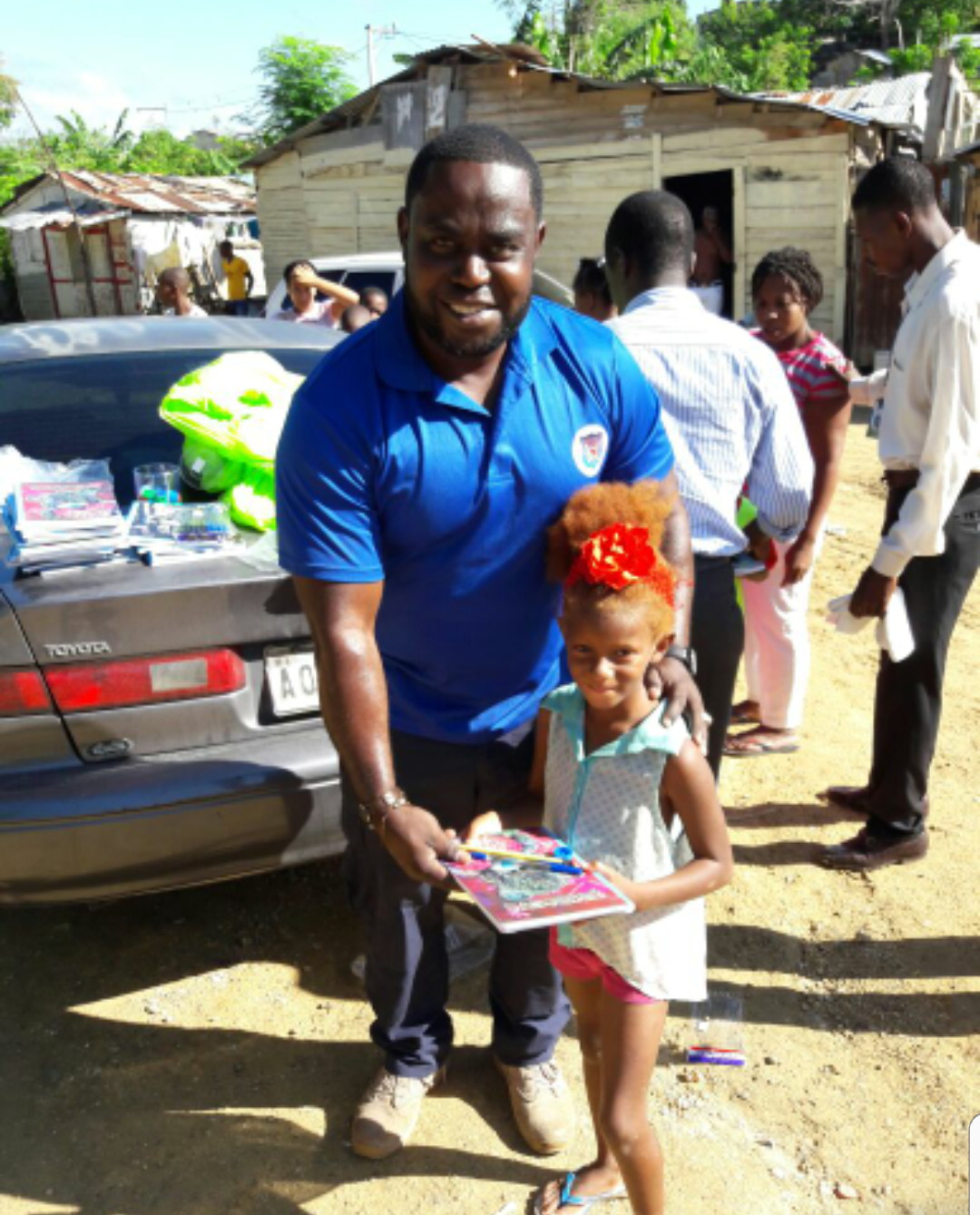 Members of the IBSSA Anti-Human Trafficking Project (AHTP), under the direction of Mr. Fernando Figueroa – Bureau Chief in the Dominican Republic, conduct a community outreach program in the village of Batey La Canada, a suburb of Santo Domingo in the Dominican Republic.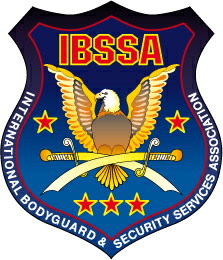 10.00 Executive Board Meeting
11.00 Conference:
- Introduction speech by the Director of ECPD, Academician Prof. Dr. Negoslav Ostojić
- Introduction speech by the President of IBSSA, Prof. Dr. George Popper
- Introduction speech by the President of SEBA, Dr. Bogdan Vukosavljević
---