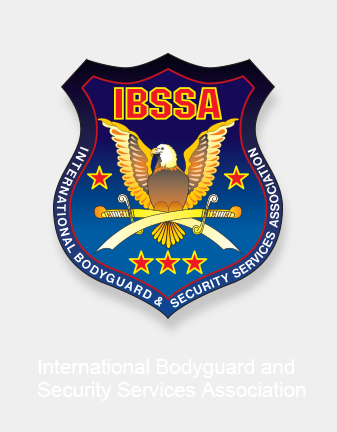 IBSSA Macedonia organises a CCTV Operator Course between 29th November – 2nd December 2016 in Kumanovo
---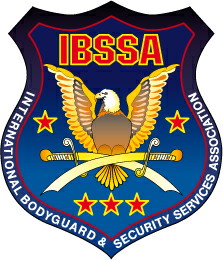 IBSSA Macedonia presents its new UK SIA approved CCTV training course, which will be held between 29th November – 2nd December 2016 in Kumanovo, Macedonia. The course title and qualification is IQ Level 2 award for working as a CCTV Operator (Public Space Surveillance) within the private security industry. Once you have successfully completed the CCTV Training Course, you will be able to apply for a CCTV Operator SIA Licence, which allows you to legally work in the private security industry in the UK.
This CCTV Training Course runs over 4 days and is made up of 3 units:
• Working in the Private Security Industry
• Working as a CCTV Operator
• Practical Use of CCTV Systems
At the end of your CCTV Course, you will be required to pass two exams in order to achieve the qualification.
Although many candidates find the thought of examinations stressful, you'll be in great hands. Thanks to the expert guidance of highly qualified and experienced instructors, you will be fully prepared and totally confident to pass your exams on the final day.
Most students achieve excellent pass rates due to the quality of the training and the expert knowledge of the instructor.
The CCTV Training is aimed for people looking to work legally in the UK Private Security Industry as a CCTV Operator at airports, local councils, shopping malls and also mobile vans. Equally Private security companies operating within high threat and hostile environments employ trained and qualified CCTV operators to help augment the security of operational base locations Embassies etc.
For further details please contact Mr. Branislav Jovchevski - IBSSA Macedonia at:
E-mail: ibssamacedonia@yahoo.com
Cell: +38971260654
Search
---
My IBSSA
- Sign in or Register
---
---
IBSSA (International Bodyguard and Security Services Association) is the leading international NGO of the organisations, companies and individuals in the civilian security sector in the world. This position is due to its global presence, its top professional experts, its international acknowledgement, its authentic and professional operation and last but not least to its excellent communication. In its strategy the internationally approved educational system plays an important role.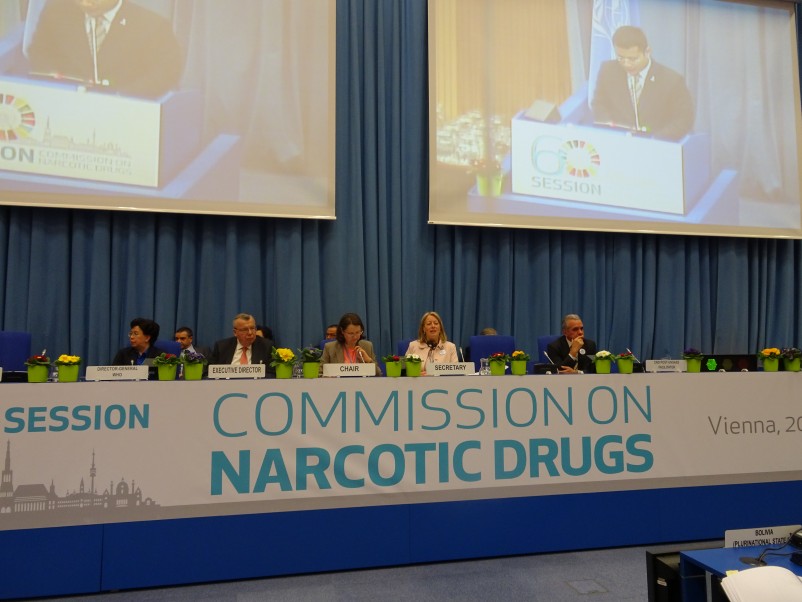 The Commission on Narcotic Drugs (CND) was established by Economic and Social Council (ECOSOC) resolution 9(I) in 1946 to assist the ECOSOC in supervising the application of the international drug control treaties. In 1991, the General Assembly (GA) expanded the mandate of the CND to enable it to function as the governing body of the UNODC. ECOSOC resolution 1999/30 requested the CND to structure its agenda with two distinct segments: a normative segment for discharging treaty-based and normative functions; and an operational segment for exercising the role as the governing body of UNODC.
Executive Protection course in South Carolina between 9-15 April 2017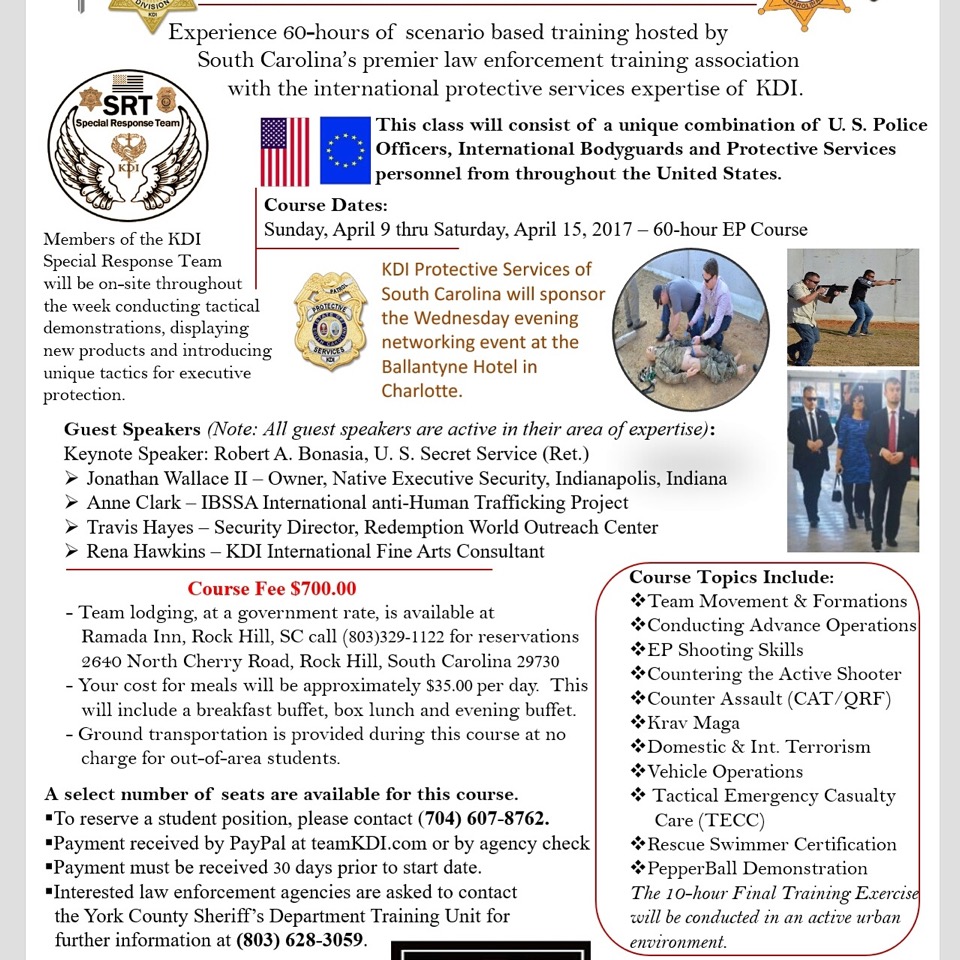 ---