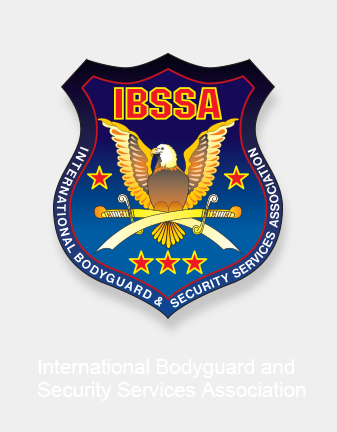 Invitation to the 36th Anniversary of PAMAI
---
Dear IBSSA / IBSSA-ISF Members,
This year the Professional Association of Martial Arts Instructors (PAMAI) National Instructor's Conference – in close cooperation and in association with the American Budokai International (ABI), the American Section of the International Bodyguard and Security Services Association (IBSSA-USA) and the International Sport Federation of IBSSA (IBSSA-ISF) – marks the 36th anniversary.
The event will be organized under the leadership of the Founder and International Director, O'Sensei (Dr.) Steven Roensch – Regional Representative of IBSSA for South Florida, on the weekend of the 19th – 20th of February 2016 in Hollywood (Florida), hosted by the Iron Warriors Training Center in a beautiful facility featuring fully matted training area with a "cage" section for special training, which is owned and operated by Professor Rey Perez – Regional Representative of IBSSA-ISF for Florida.
Seminar Topics covered this year are Principles of Leadership, Combat Psychology, Martial Arts and Health, Teaching Principles and Skills, Detailed Overview on Selected Standards and Martial Science. It is open for all IBSSA / IBSSA-ISF members, but please keep in mind, the material of this seminar strictly designed for black and brown belts only.
PAMAI 2016 promises to be another incredible training experience and we look forward to the fellowship of all of our martial arts family.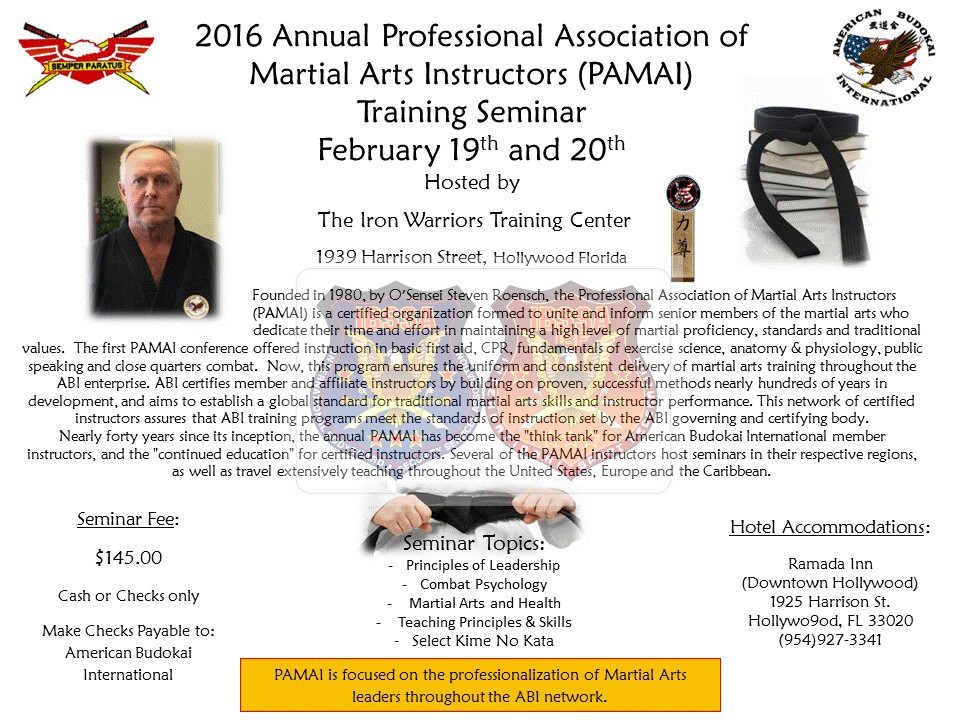 11th January 2016
Search
---
My IBSSA
- Sign in or Register
---
---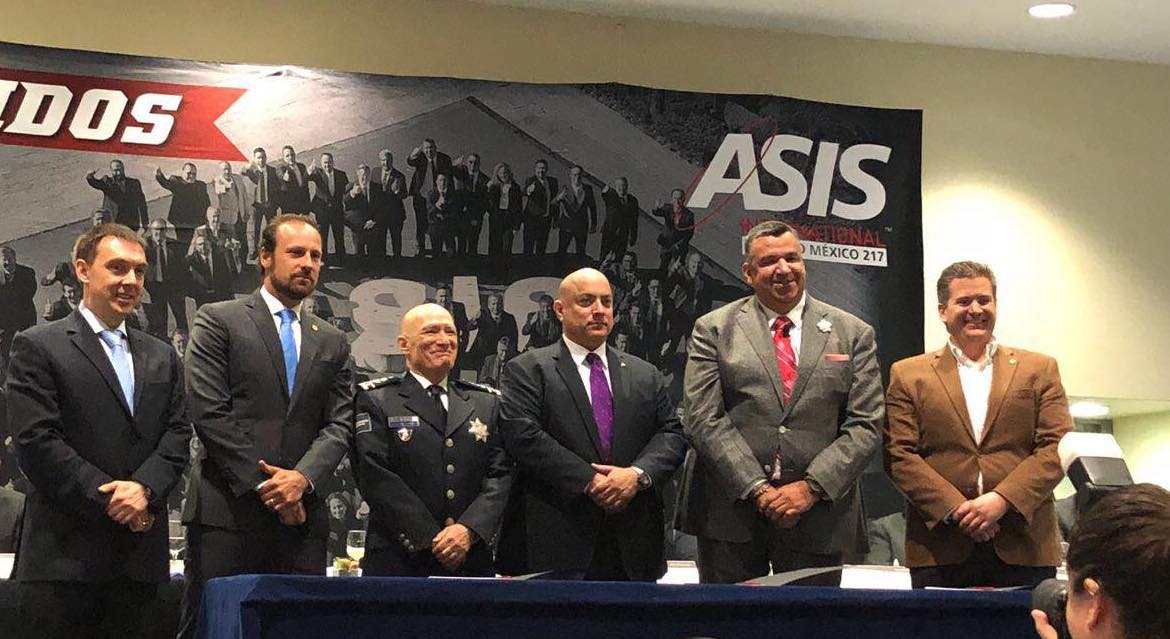 On the 24th April 2018, the Commissioner of the Mexico Federal Protection Service, in association with ASIS International and the IBSSA, signed into policy the formal adoption of the IBSSA standards and training program for all licensed bodyguards in Mexico.
The following IBSSA officials were present at the signing ceremony: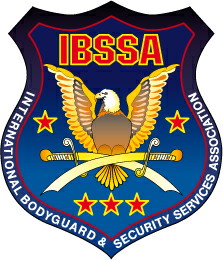 On the 21st March 2018, the XXI. Congress of IBSSA, the 6th "Partnership for Security" International Joint Conference of IBSSA – IPA (International Police Association) – IAPA (International Auxiliary Police Association) together with the Award Ceremony were held at the Conference room of Metropolitan Hotel in Tel Aviv, Israel with the participation of appr. 60 members from 4 continents, representing 25 national and international organisations. Numerous security officials of the region also attended the Conference.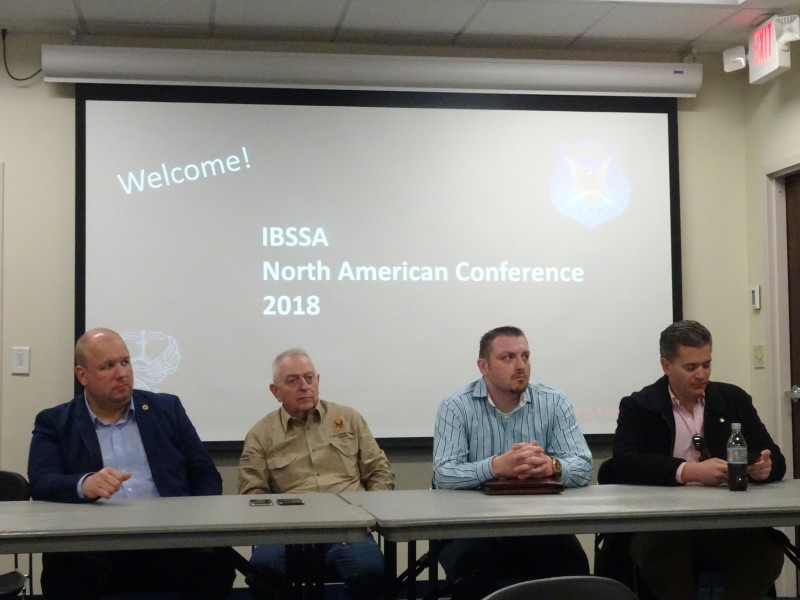 During the last part of January 2018, the inaugural meeting of the IBSSA North American Conference took place in Charlotte, North Carolina, USA. Specifically convened to provide a networking platform for our representatives and members in the United States, Mexico, Canada and the Caribbean, this two-day event proved the strength and versatility of IBSSA in this significant global region.
---