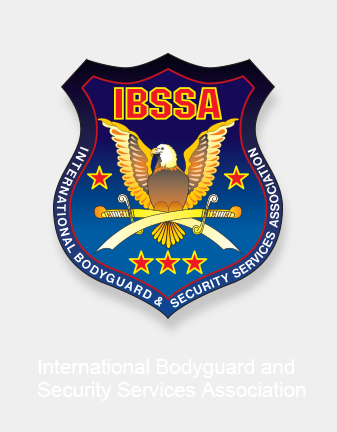 I. IBSSA Open Bodyguard Championships
---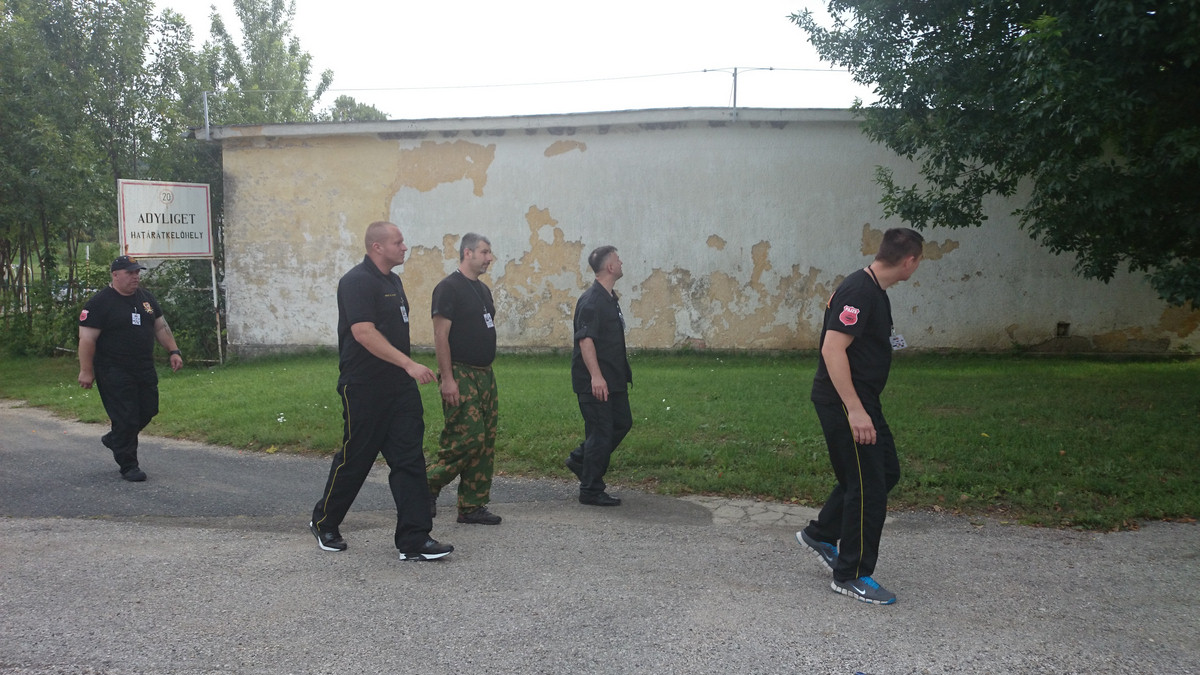 IBSSA Headquarters will organise the I. Open Bodyguard Championship in Budapest, Hungary.
Date: 9th October 2015 (Friday) between 8.00 – 15.00
Venue: Adyliget Law Enforcement College (2620 Nagykovácsi, Nagykovácsi str. 3.)
3-person teams of professional and civil close protection experts and officers from all around the world are welcomed to attend the championship, who will have the opportunity to measure their knowledge in different situational tasks at several locations.
Registration fee: 150.- EUR / team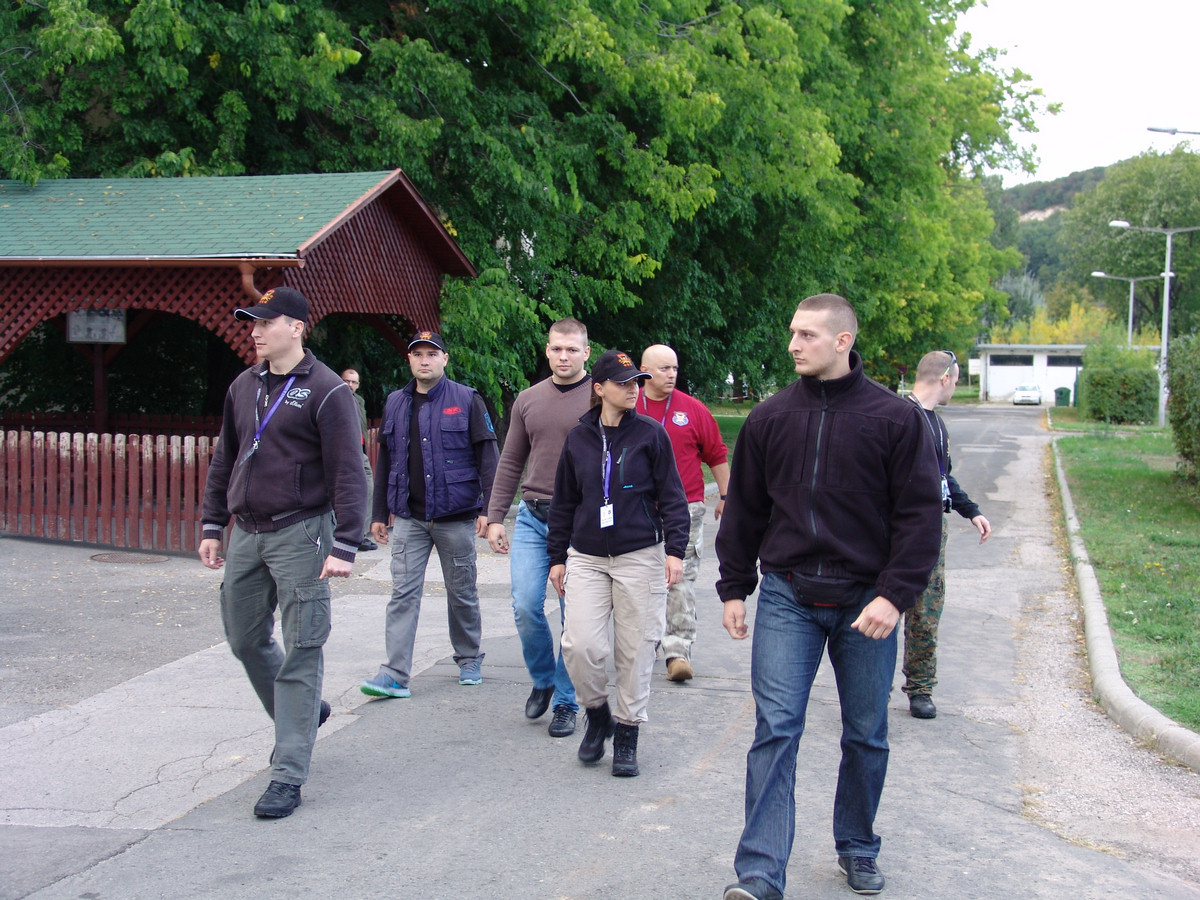 The fee includes participation of 3 people at the championship, the necessary equipment, lunch and dinner on Friday, 1 night accommodation (between 9-10 October), and attendance at the following IBSSA events on the 10th October (Saturday) – Congress, Conference, and Award Ceremony.
For the XIV. SEC-tember attendees participation at the Championship is compulsory and FREE OF CHARGE, since it is their practical exam!
Deadline for registration: 30th September 2015
For more details please click on the picture below: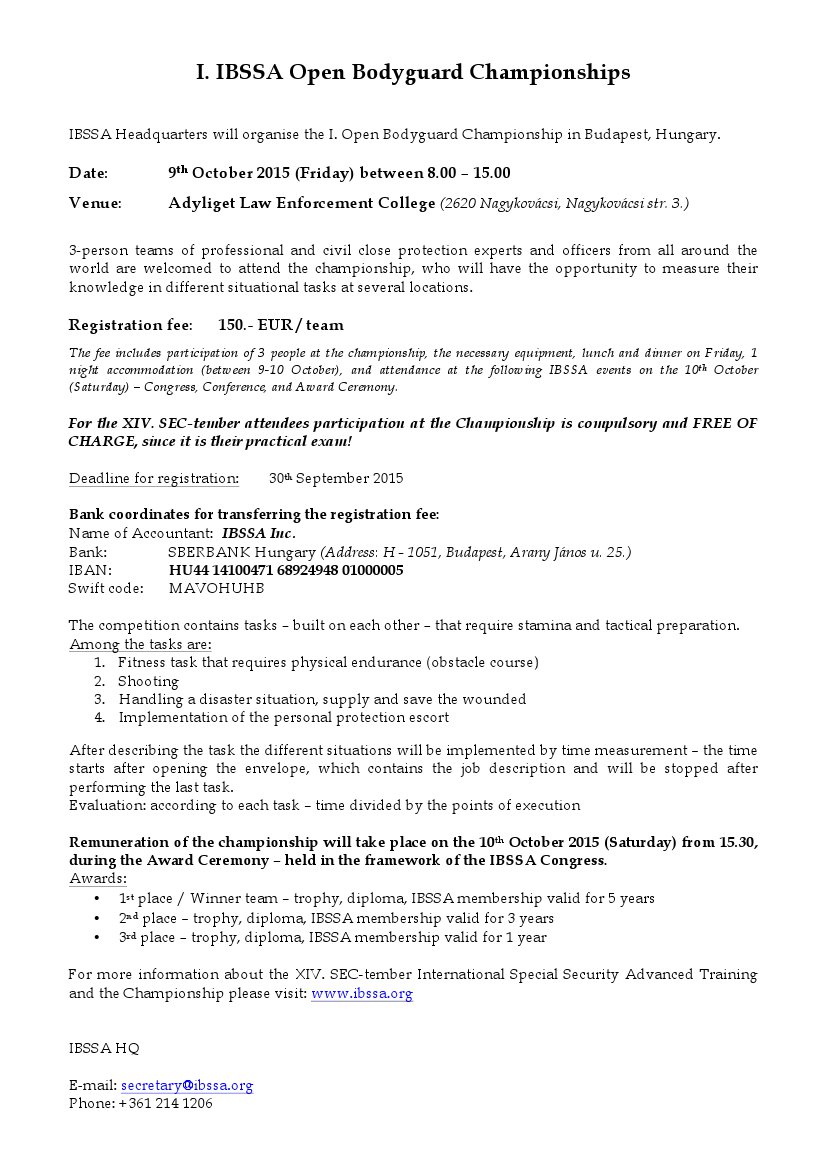 Application form: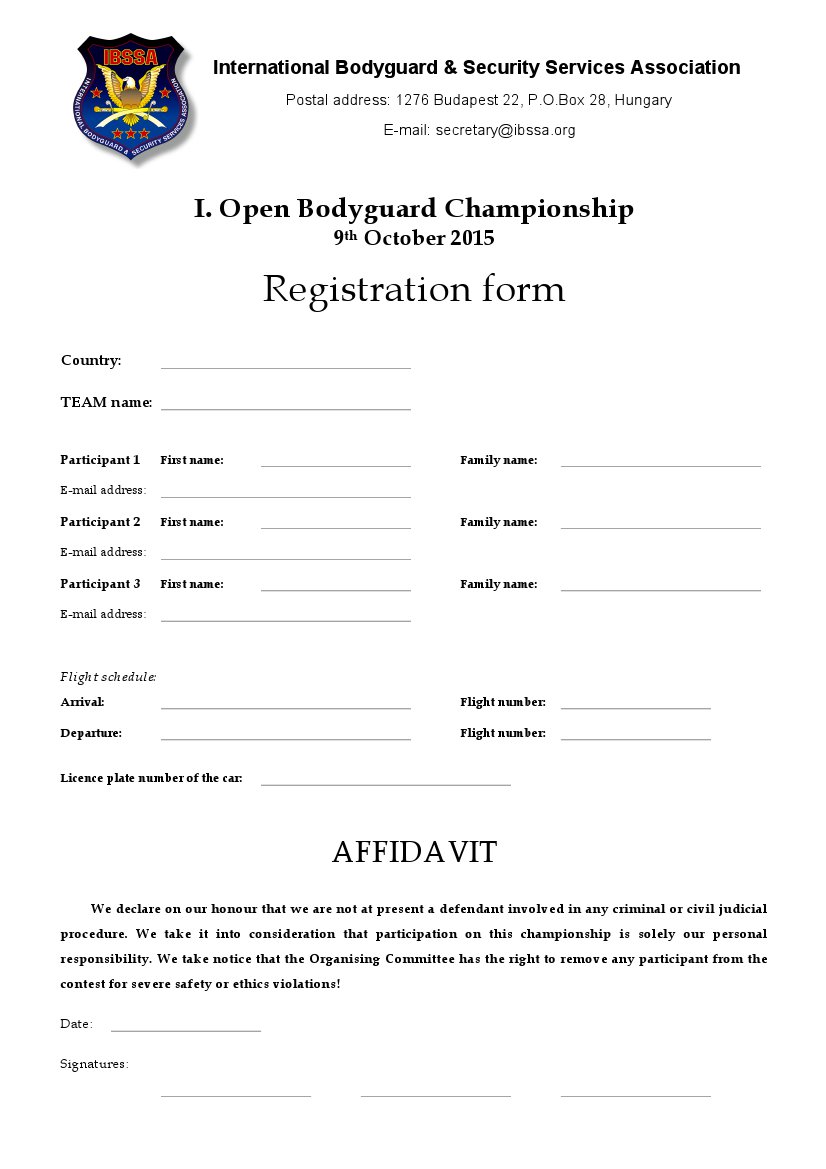 Search
---
My IBSSA
- Sign in or Register
---
---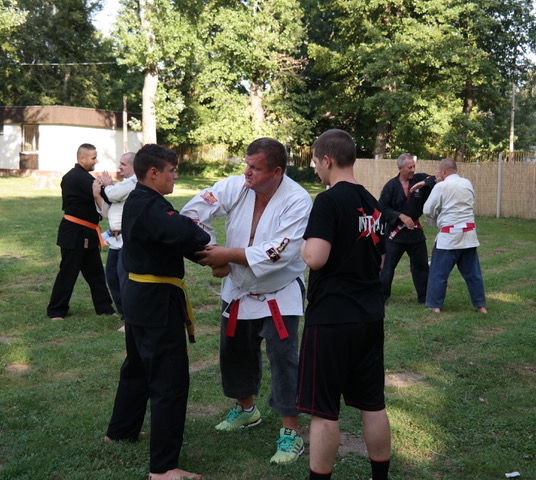 Between 2-6 August 2017 the Hungarian Krav-Maga Team organised its usual summer training camp for the 19th time in the city of Tata, Hungary, and this special event was held for the 3rd year together with IBSSA – with the active participation of our Instructors. This year 27 people participated in the 5-day camp from Budapest, Tatabánya and all over the country.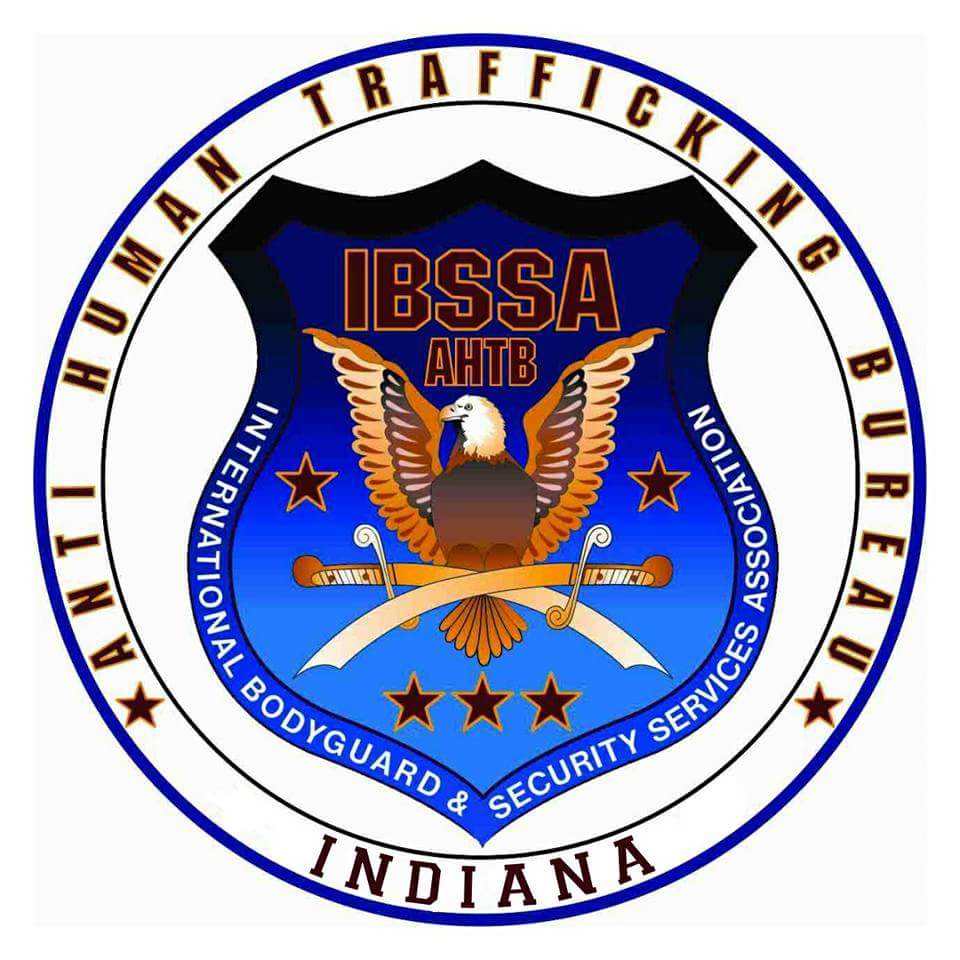 The IBSSA International Anti-Human Trafficking Project – launched in February 2017 – is a private sector international network of business professionals that provide education to government and non-government organizations in human trafficking and serve as a focal point within their geographic area for the collection of open source information pertaining to human trafficking.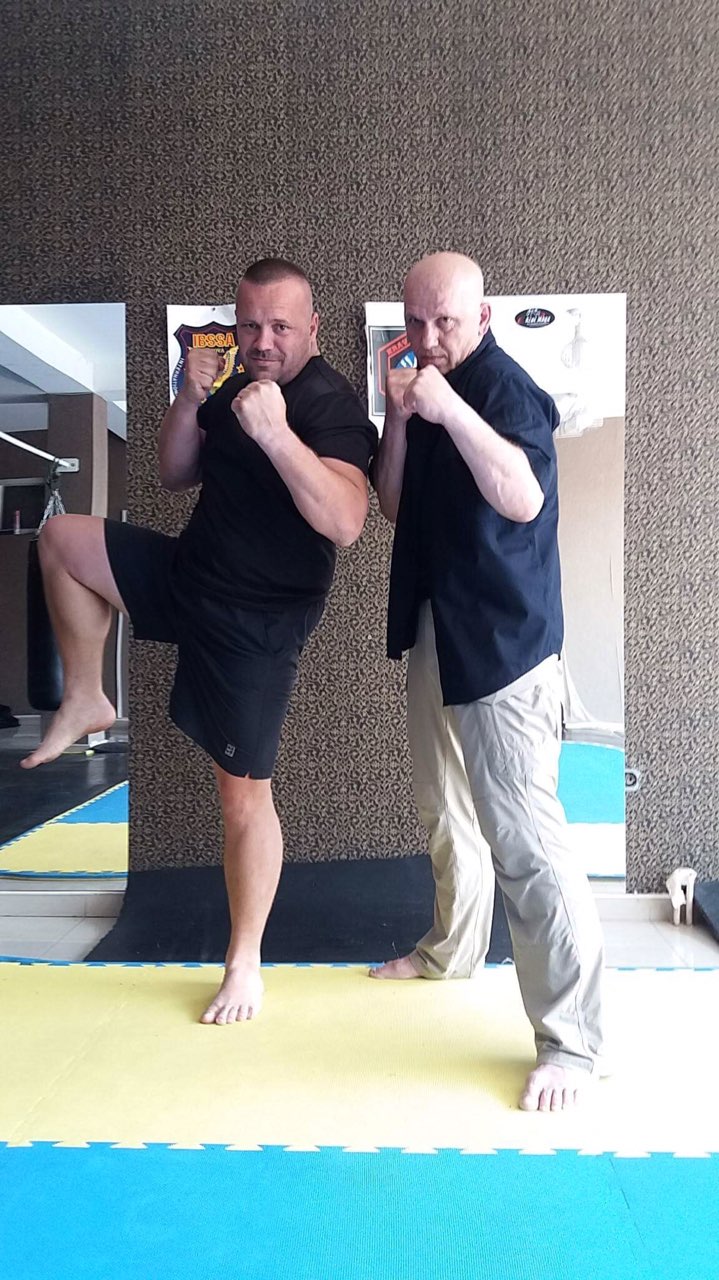 During the month of May 2017, our Regional Representative for Kosovo and Albania, Mr. Ismet MEHMETI – Police Instructor and Krav Maga Maor Instructor held trainings in Pristina, Kosovo for security guards and bodyguards of the following companies:
---