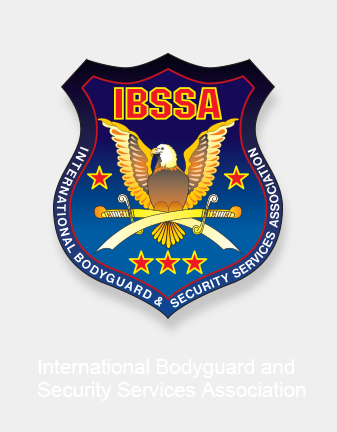 Award on Semmelweis Day to Dr. Ervin P. Finta, Chairman of the IBSSA Medical Department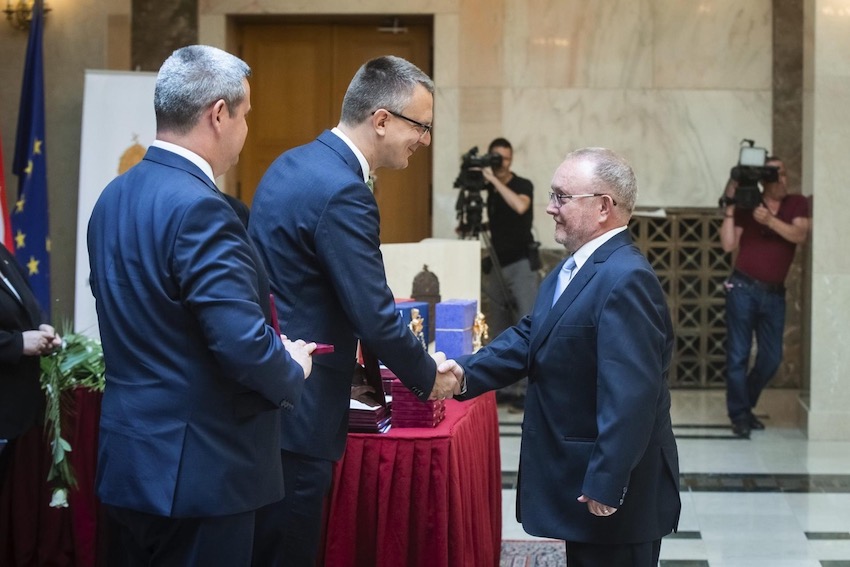 On the occasion of Semmelweis Day, dr. Sándor Pintér, Minister of the Interior of Hungary bestowed the László Batthyány-Strattmann Prize upon Dr. Ervin Pál Finta – Medical Director of the South Buda Centrum Hospital, Szent Imre University Teaching Hospital, Chief Medical Officer, in recognition of his outstanding professional activities for the improvement of health care and the development of health protection.
MINUTES of the XXIII. IBSSA Congress and the 8th "Partnership for Security" International Conference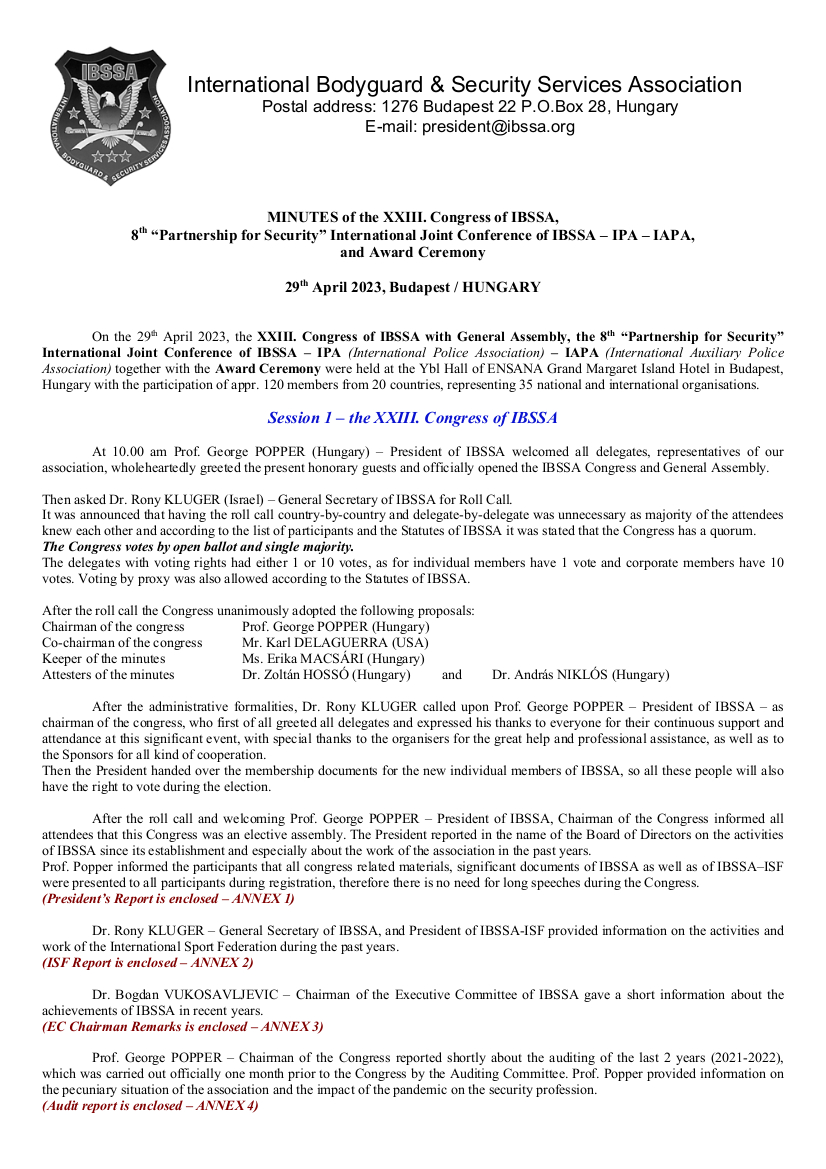 On the 29th April 2023, the XXIII. Congress of IBSSA with General Assembly, the 8th "Partnership for Security" International Joint Conference of IBSSA – IPA (International Police Association) – IAPA (International Auxiliary Police Association) together with the Award Ceremony were held at the Ybl Hall of ENSANA Grand Margaret Island Hotel in Budapest, Hungary with the participation of appr. 120 members from 20 countries, representing 35 national and international organisations.
Search
---
My IBSSA
- Sign in or Register
---
---
---