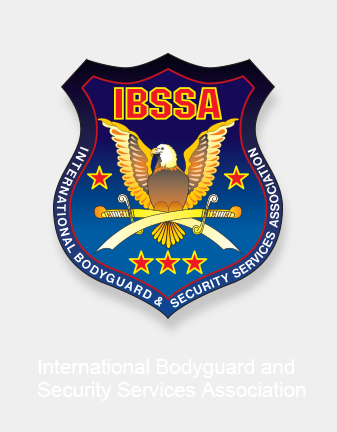 Report on the activities of IBSSA-AHTB Serbia from July to October 2022
---
The IBSSA Anti-Human Trafficking Bureau – Serbia, with the leadership of Mr. Zeljko Gajic, Director for European Operations, successfully implemented a campaign called "WHETHER LIFE HAS A PRICE" from July to October 2022.
During this action, the bureau ran three different campaigns on the topic of the fight against human trafficking in three different cities in the Republic of Serbia and on developing and establishing better cooperation between state authorities and civil society organisations.
Besides the representatives from city Kruševac, Čačak and Niš administrations, delegates of social service centres, the Red Cross and labour control services in Serbia, the campaign was also supported by representatives of the Ministry of Social Affairs, the Ministry of Human and Minority Rights and Social Dialogue, the National Academy for Public Administration, the Centre for Victims of Human Trafficking, as well as local and national media. The campaign brought together over 150 participants and partners from various structures of society interested in supporting such activities.
We express our special gratitude for the successfully implemented campaign to Professors Hatidza Beriša, Ibra Ibrahimović and Tanja Vojvodić, representatives of the IBSSA Anti-Human Trafficking Bureau in the Republic of Serbia.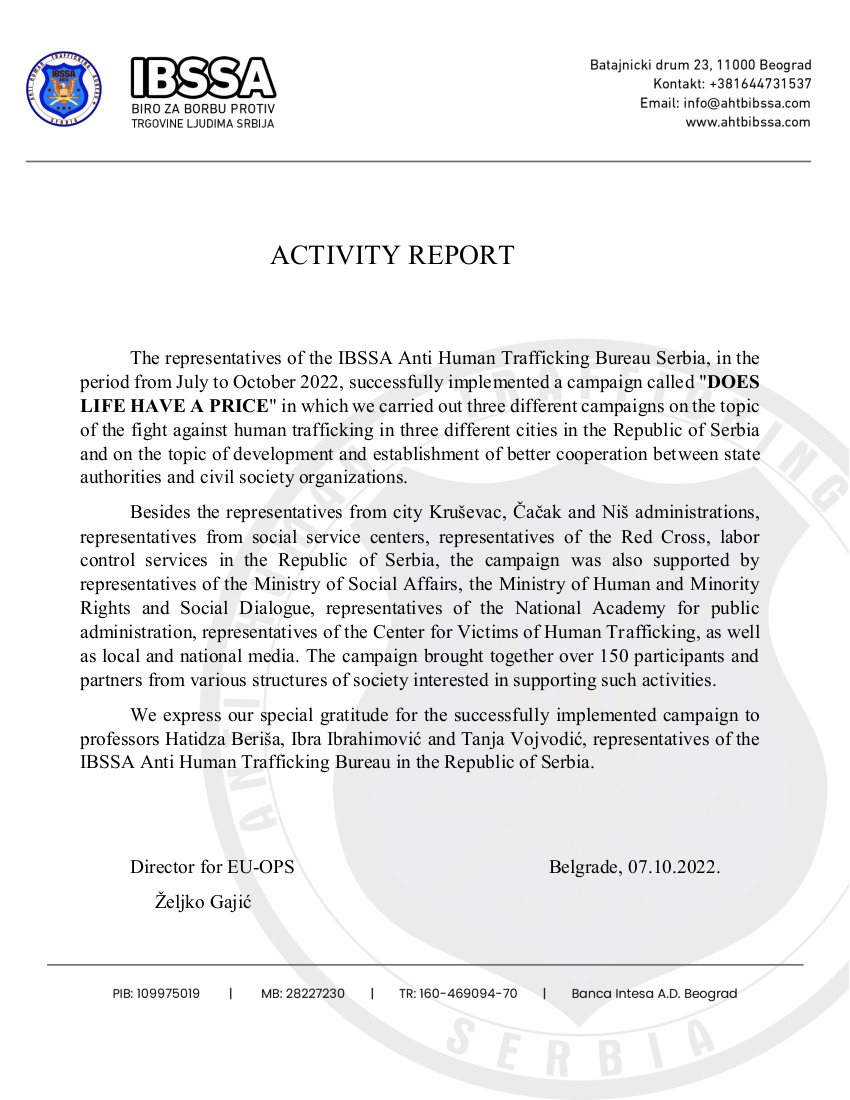 IBSSA HQ

7th October 2022
Search
---
My IBSSA
- Sign in or Register
---
---
---