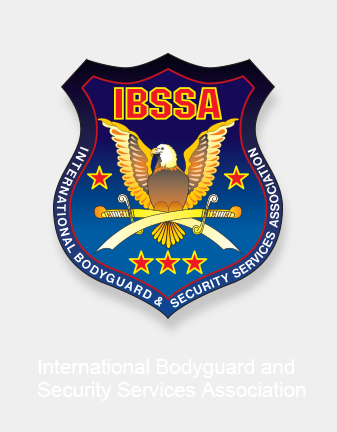 BOLAT - Security Ltd.
---
BOLAT - Security Ltd.




110 ZHUMAGALIEVA STR.

ALMATY

480014

KAZAKHSTAN

+73272942207

+73272942125

+73272585958




Individuals registered by BOLAT -
Security Ltd.




Mr. Nickolay SARAPIN
Mr. Alexey SAMOILOV
Mr. Valery KOZLOV
Mr. Serik YESTYBAEV
Mr. Kayrat KURMANOV
Mr. Konstantin SEVOSTYANOV
Mr. Dmitriy YAKUNIN
Mr. Vladimir GAYDENKO
Mr. Konstantin UDALOV
Mr. Yakov EYUBOV
Mr. Daniyar YESIRKENOV
Mr. Andrey BOGACHIOV
Mr. Alexander Alexandrovich LARIN
Mr. Vitaliy Viktorovich KEMENYASH
Mr. Alexander Vladimirovich ANIPKIN
Mr. Ruslan Madievich ANAYATOV
Mr. Vladimir Alexeevich GUSAROV
Mr. Gabit Kulanovich AYMANOV
Mr. Roman Nikolaevich LUKIN
Mr. Ctanislav Valerevich LAPIN
Mr. Roman Olegovich SADYKOV
Mr. Yriy Viktorovich SHUBIN



The Security Service "Bolat Security" Ltd.
since the February 1999 is the only security company in Kazakhstan, which
is in the World Catalogue of the Security Companies. The Company performs
the protection and security of the objects by the mobile guard groups,
using the guard dogs (each branch of the Company has its dog nursery).
The structures of the "Bolat Security" Ltd. on the places are
completed by the professional, well - equipped staff, supplied with all
necessary quantity of the auto transport, armament, and communication
equipment. The patrol dogs are widely used during the actions. The Companys
staff periodically takes the vocational training courses according to
the performing functions. All the staff has the diploma of the special
courses for the security personnel, is well armoured and supplied with
the special equipment.
"Bolat Security" Ltd. offers the following security services
Security of the safety for the physical and juridical persons


24 hours bodyguard service
Time-work bodyguard service



Security of the safety for the group of people during the public
actions, tourist actions, cruises, etc.
Physical and juridical people's assets protection


Protection of the offices, apartments and the private cottages
Protection of the storehouses and the private territories



Secure and maintain the public order during the public and private
actions and celebrations
Transport security


Security of the cargo safety
Convoying and security of the vehicles
The secured objects supervision and the territorial control



Security service of the objects provided by the mobile guard groups
(movable guard group equipped with the transport, radio stations, armament
and the special equipment), also with the usage of the patrol dogs
Additional services
Consulting, training, recommendations on the methods of security
and protection from the unlawful actions
Assistance in the staff selection for the objects security maintenance
Assistance in the fire fighting and during the nature disasters
The Security Service "Bolat Security" Ltd. provides the security
service for the objects of the "Kaztransgas" (Intergas Central
Asia) Joint Stock Company in the following areas: Uralsk, Atyrau, Mangistau,
Aktyubinsk, Kostanaisk, South-Kazakhstan, Djambul, Akmolinsk and Astana
city, Almaty.
The Security Service "Bolat Security" Ltd. is the permanent
sponsor in the security service for maintaining the public order and
private security during the International Festival "the Voice of
Asia", international Boxing tournament among the professionals,
Olympic selection tournament in football where the best recommendations
can be given by the Akimat of the Almaty city.
Search
---
My IBSSA
- Sign in or Register
---
---
---