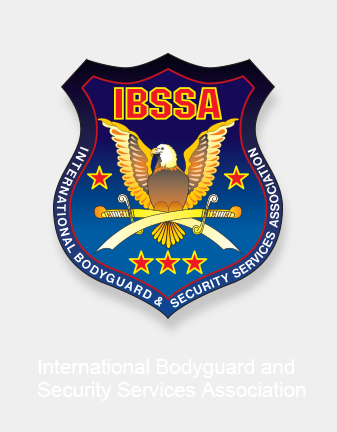 Report about a special Jiu Jitsu training in Ireland
---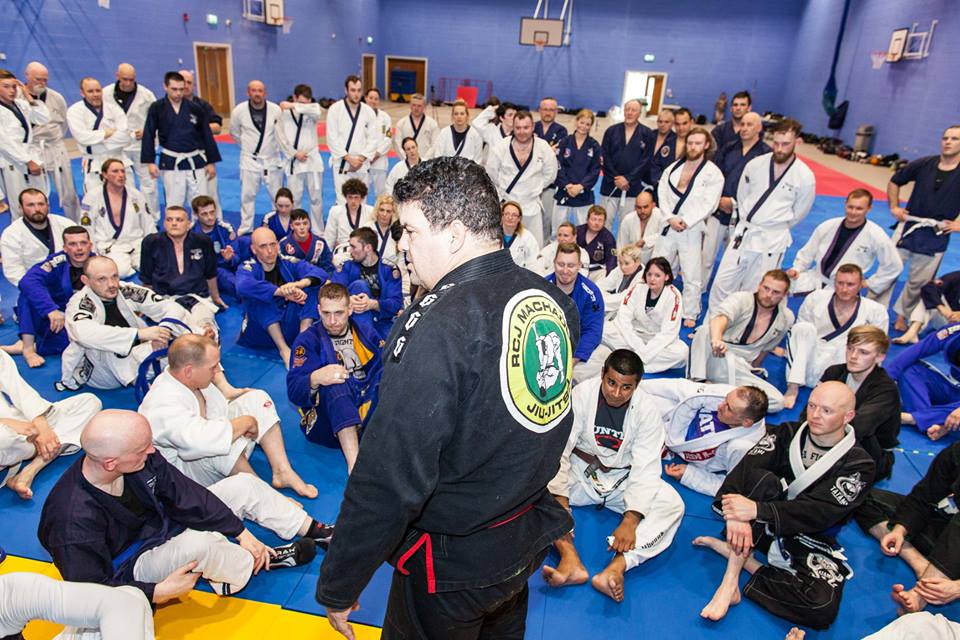 On the 17th of June 2017 Brazilian Jiu-Jitsu legend, Grand Master Rigan Machado – Honorary Member of IBSSA, and Dr. Antonio la Salandra – Master Teacher and Honorary Member of IBSSA were invited by the World Ju-Jitsu Federation (WJJF) Ireland to hold a grappling seminar in Belfast.
Mr. Rigan Machado is an 8th Degree BJJ Black Belt and 8-time grappling world champion. He is currently based in Beverly Hills, USA, where he runs a successful BJJ academy.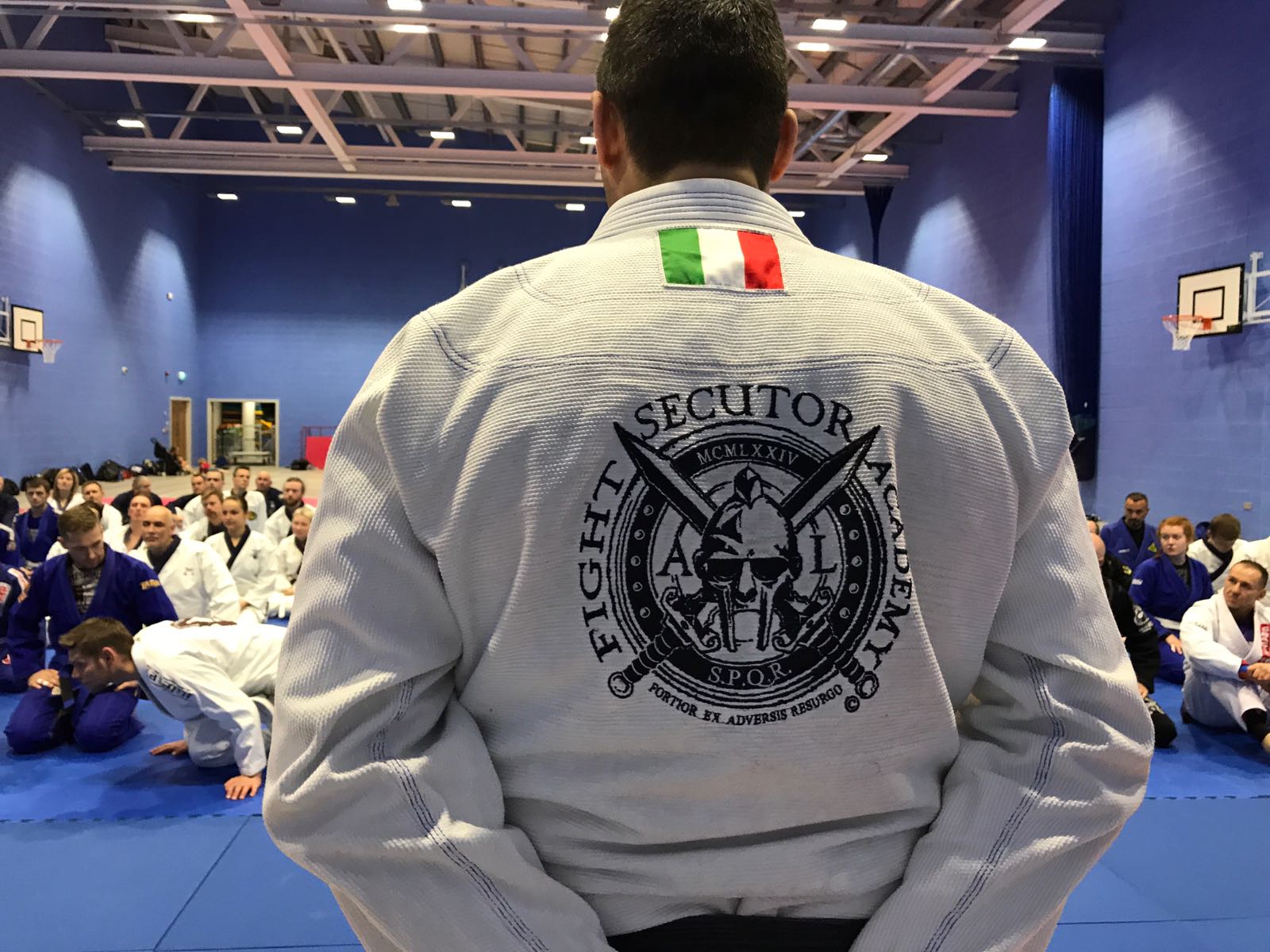 He is the personal trainer of celebrities, such as Keanu Reeves, Ashton Kutcher, Scarlett Johansson, Vin Diesel and many more. Dr. Antonio la Salandra is a WJJF 7th Dan and BJJ 4th Dan; European representative of the Machado Academy.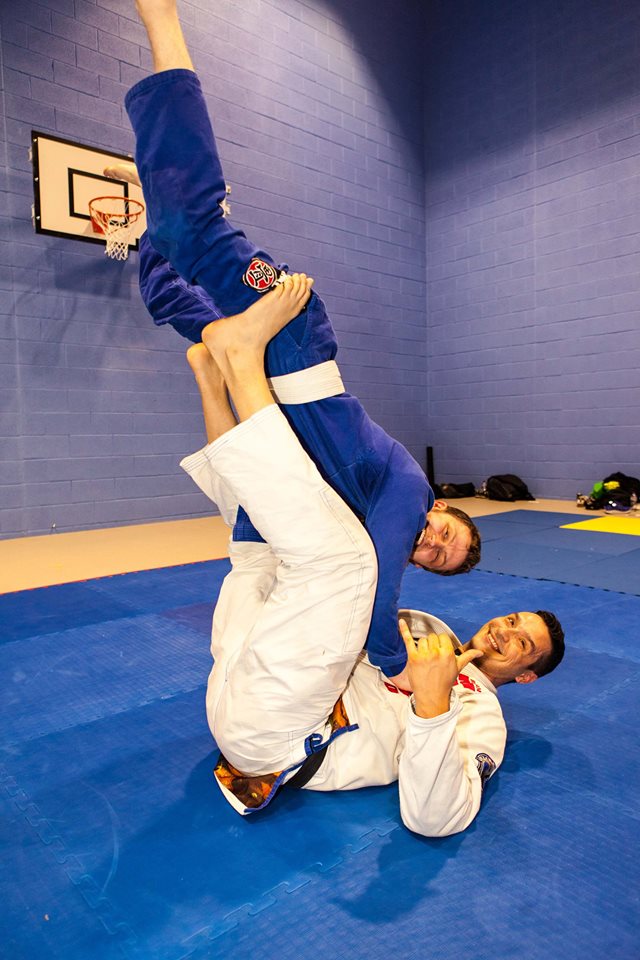 Antonio served as Keanu Reeves' fight coordinator in the recent blockbuster, John Wick 2, and he made an appearance in the film. If you watch closely, you'll see him meet a nasty end courtesy of John Wick! The grappling seminar was open to all and was very well attended with over 100 participants. Rigan emphasised minimal movement and simple pressure to sweep and control opponents and made effective use of the "deep half-guard" position.
Antonio drilled several effective sweeps and submissions. The event concluded with some intense positional sparring to reinforce the techniques learned. Several years ago, Kai cho David Toney formed a Grappling Committee for WJJF Ireland, tasked with improving the standard of grappling across the organisation.
The committee organises regular courses, club visits, competitions and seminars such as this.
Thanks to Shike Giacomo Spartaco Bertoletti for having the foresight to make this particular contact for us all. We express our congratulations to WJJF Ireland for this significant seminar!
6th July 2017
IBSSA HQ
Search
---
My IBSSA
- Sign in or Register
---
---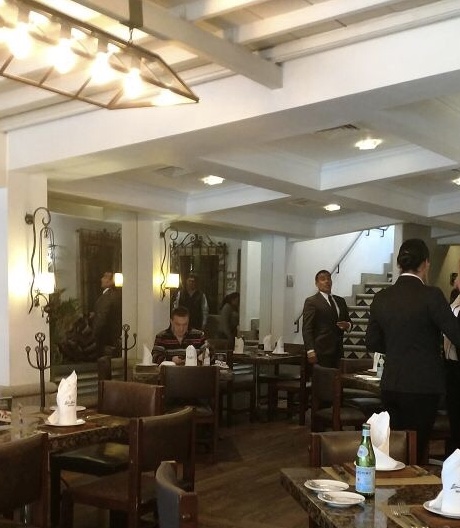 Executive Protection is perceived very exciting, not for the faint hearted, full of thrills and all the action one would expect from a Tom Cruise movie, but nothing could be further from the truth, since it is demanded of EPs to be at the job 120% (they're there before the principal, and leave after he has left), long hours and very little shut-eye, did we mention a very high risk environment? EPs are all that stand between threats and their principal most of the time.
The lack of a standard in the industry has led to a very poor image of EPs, and the proliferation of Mikey Mouse (Rambo) companies that promise to have Super Men at the service of their protected, which turn out to be nothing more than a great show.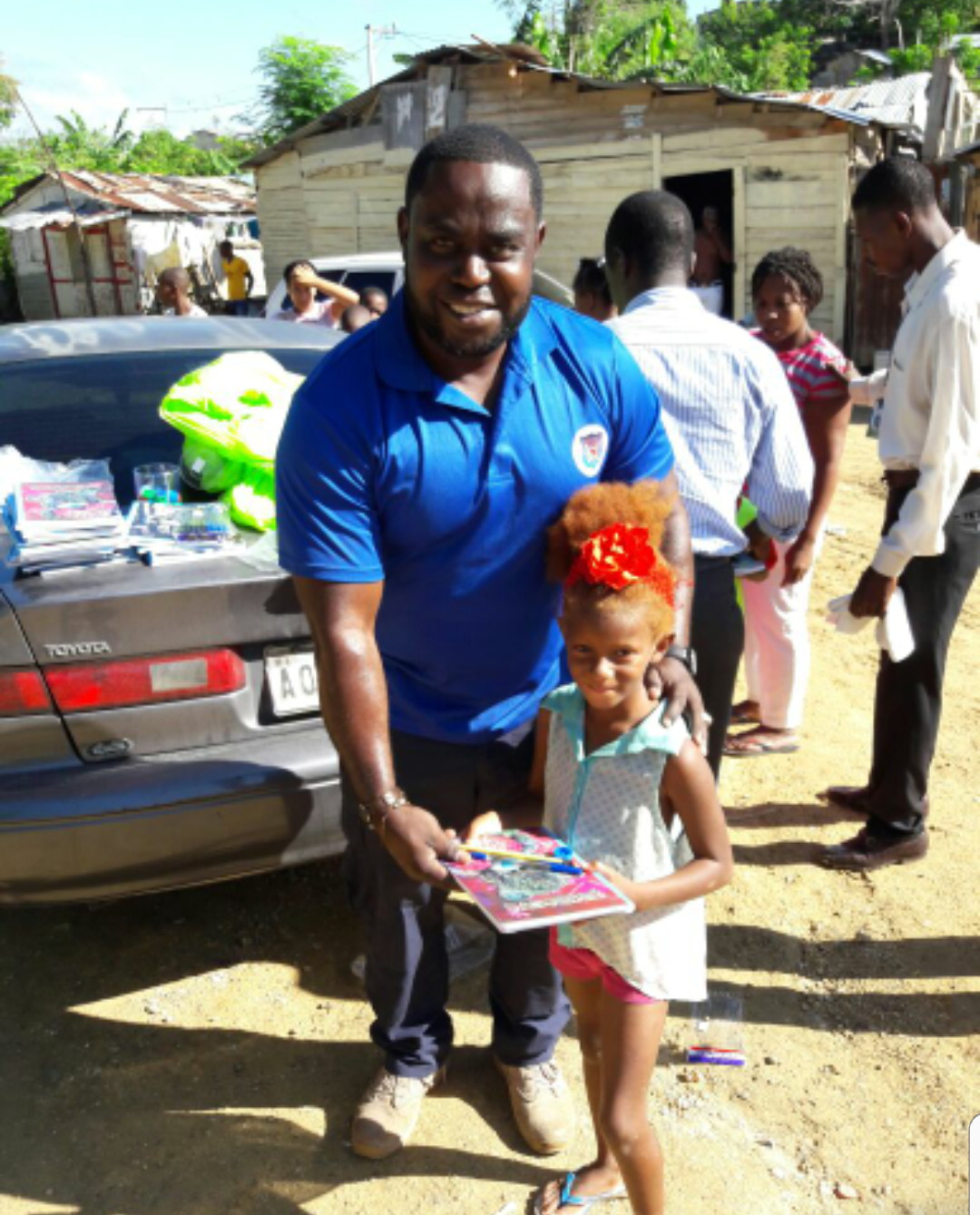 Members of the IBSSA Anti-Human Trafficking Project (AHTP), under the direction of Mr. Fernando Figueroa – Bureau Chief in the Dominican Republic, conduct a community outreach program in the village of Batey La Canada, a suburb of Santo Domingo in the Dominican Republic.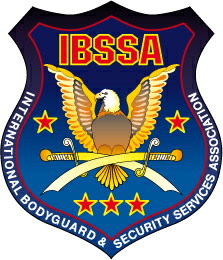 10.00 Executive Board Meeting
11.00 Conference:
- Introduction speech by the Director of ECPD, Academician Prof. Dr. Negoslav Ostojić
- Introduction speech by the President of IBSSA, Prof. Dr. George Popper
- Introduction speech by the President of SEBA, Dr. Bogdan Vukosavljević
---