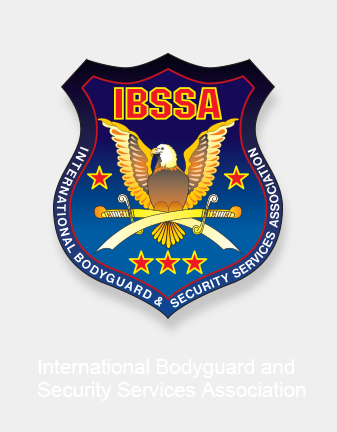 Condolence Visit at the Embassy of Cuba in Budapest
---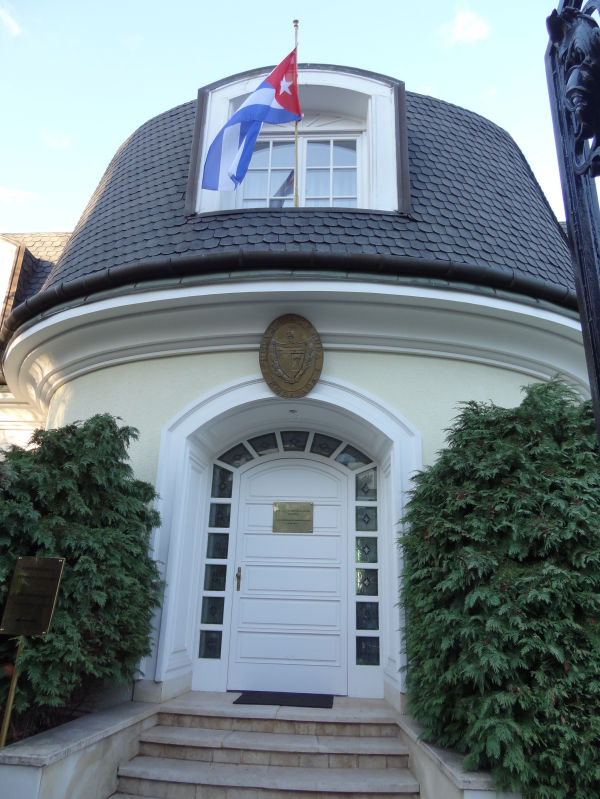 Condolence Visit at the Embassy of Cuba in Budapest Prof. George Popper, President of IBSSA offered condolences to the Ambassador of Cuba to Hungary, H.E. Julio César Cancio Ferrer, on the passing of President Fidel Castro.
He also expressed solidarity to the Family and expressed a hand of friendship to the Cuban people by leaving a message in the Book of Condolences, opened by the Cuban Embassy.
Fidel Castro had ruled Cuba since 1959 until his resignation in 2006. He left a lasting mark on his country and on the world history. History will record and judge the enormous impact of this singular figure on the people and the world around him.
1st December 2016
Requiescat in Pace
Search
---
My IBSSA
- Sign in or Register
---
---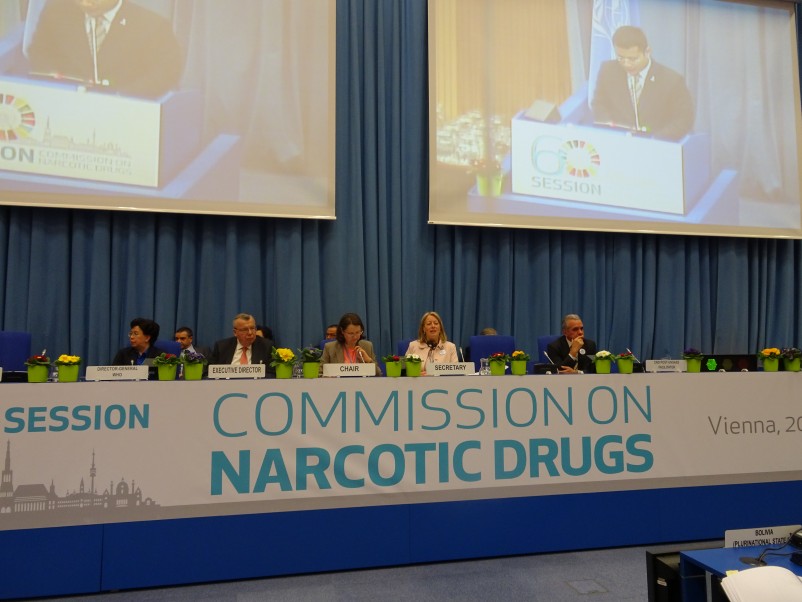 The Commission on Narcotic Drugs (CND) was established by Economic and Social Council (ECOSOC) resolution 9(I) in 1946 to assist the ECOSOC in supervising the application of the international drug control treaties. In 1991, the General Assembly (GA) expanded the mandate of the CND to enable it to function as the governing body of the UNODC. ECOSOC resolution 1999/30 requested the CND to structure its agenda with two distinct segments: a normative segment for discharging treaty-based and normative functions; and an operational segment for exercising the role as the governing body of UNODC.
Executive Protection course in South Carolina between 9-15 April 2017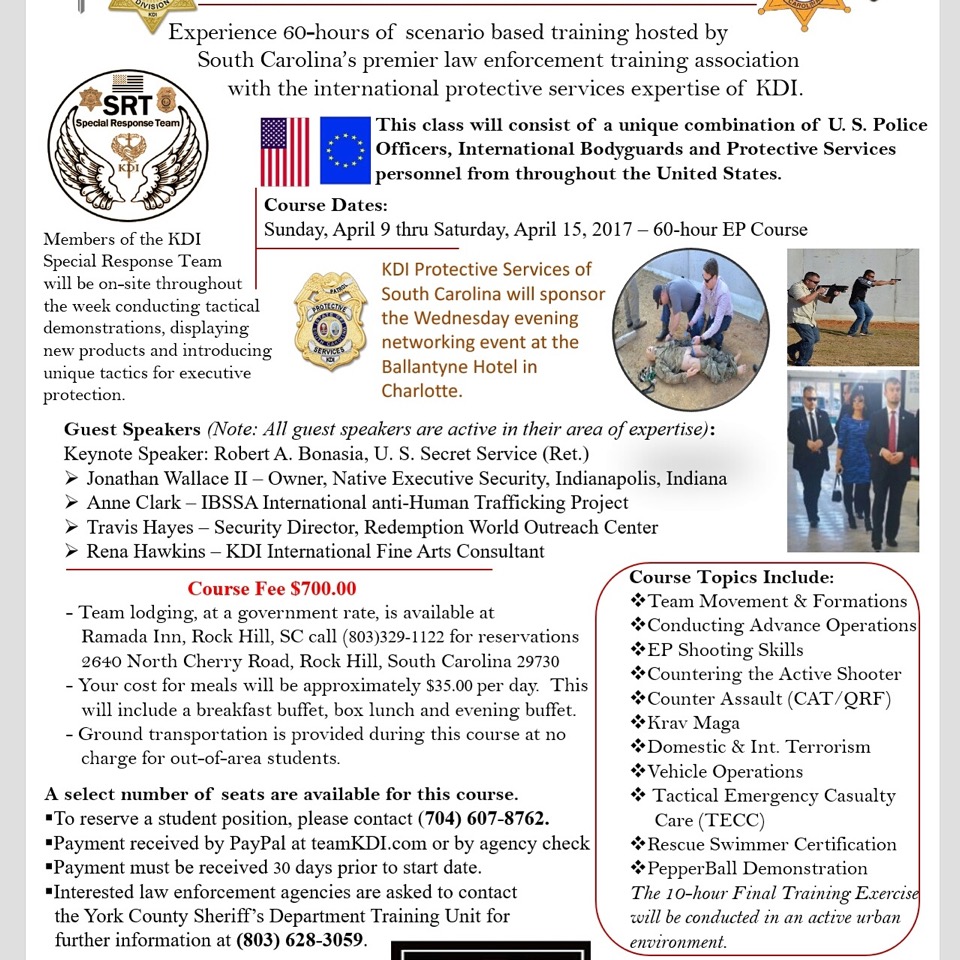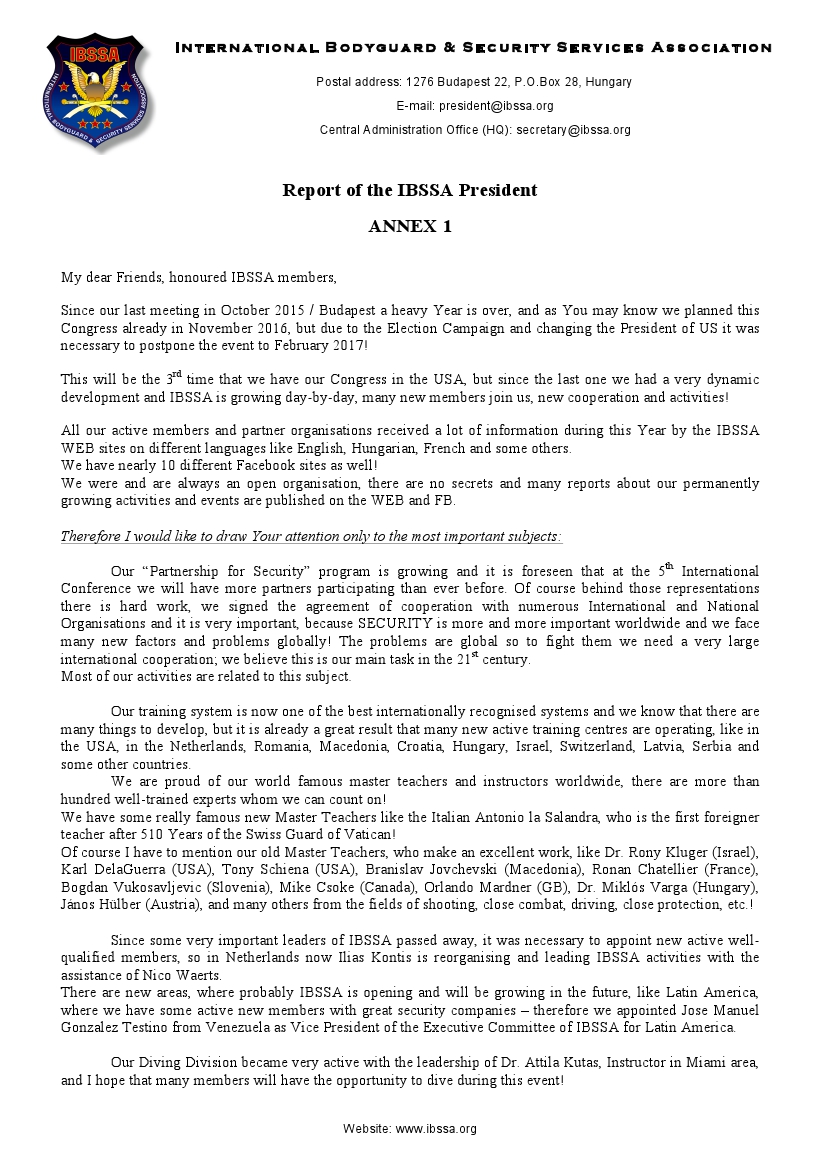 My dear Friends, honoured IBSSA members, Since our last meeting in October 2015 / Budapest a heavy Year is over, and as You may know we planned this Congress already in November 2016, but due to the Election Campaign and changing the President of US it was necessary to postpone the event to February 2017!
This will be the 3rd time that we have our Congress in the USA, but since the last one we had a very dynamic development and IBSSA is growing day-by-day, many new members join us, new cooperation and activities!
---