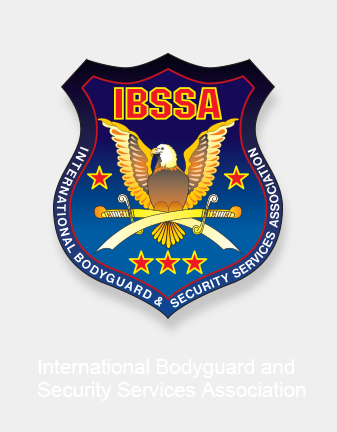 Report about a security training organised in Tirana, Albania
---
At the end of November Mr. Ismet MEHMETI – Regional Representative of IBSSA for Kosovo and Albania, Police Instructor was invited to held a one-week security training for the security agents of CREDINS BANK – Tirana, Albania. During the training the following themes were covered:
· Krav Maga
· Close Protection
· Cash transport protection
· VIP Escort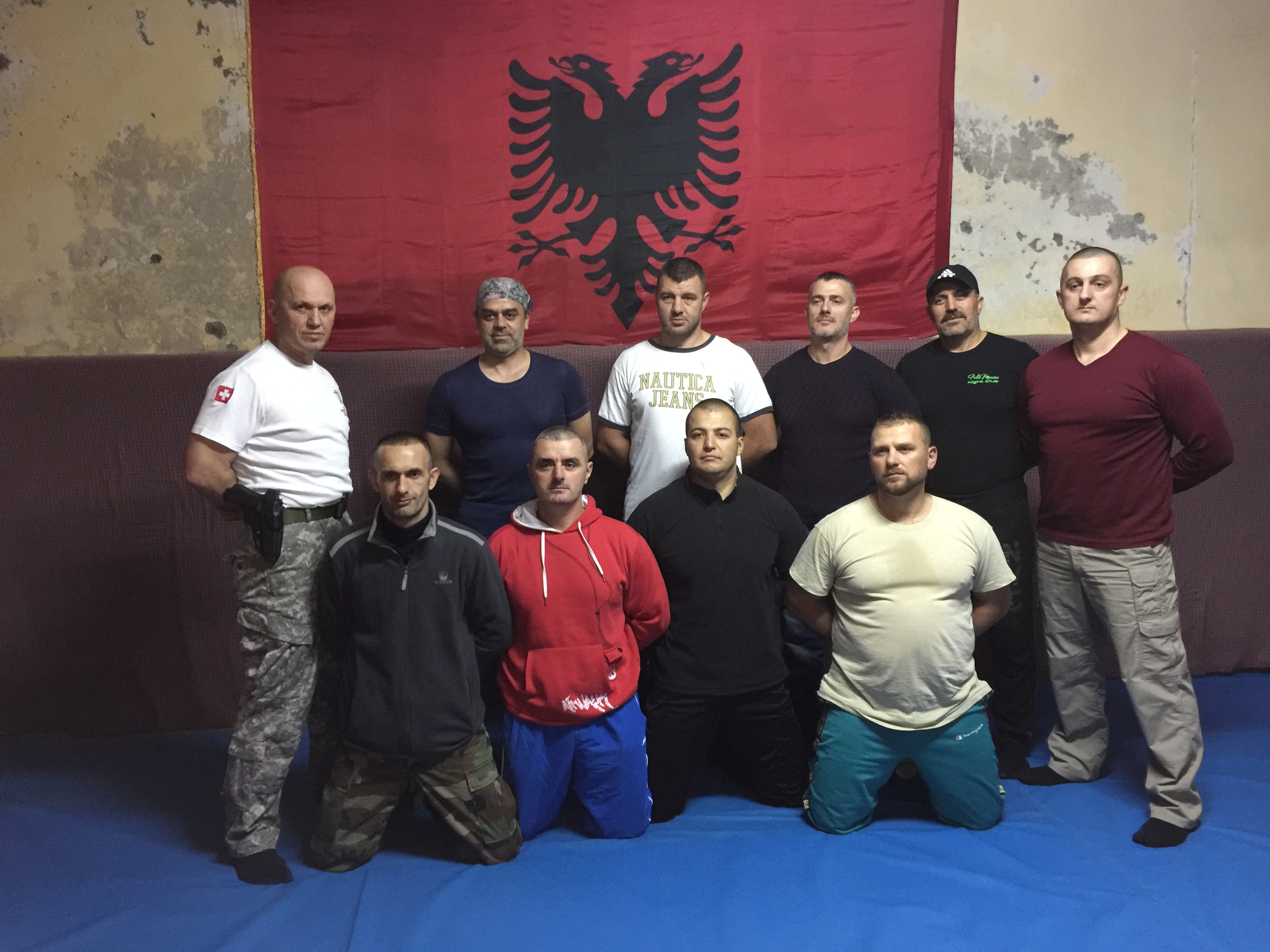 8th December 2016
IBSSA HQ
Search
---
My IBSSA
- Sign in or Register
---
---
IBSSA (International Bodyguard and Security Services Association) is the leading international NGO of the organisations, companies and individuals in the civilian security sector in the world. This position is due to its global presence, its top professional experts, its international acknowledgement, its authentic and professional operation and last but not least to its excellent communication. In its strategy the internationally approved educational system plays an important role.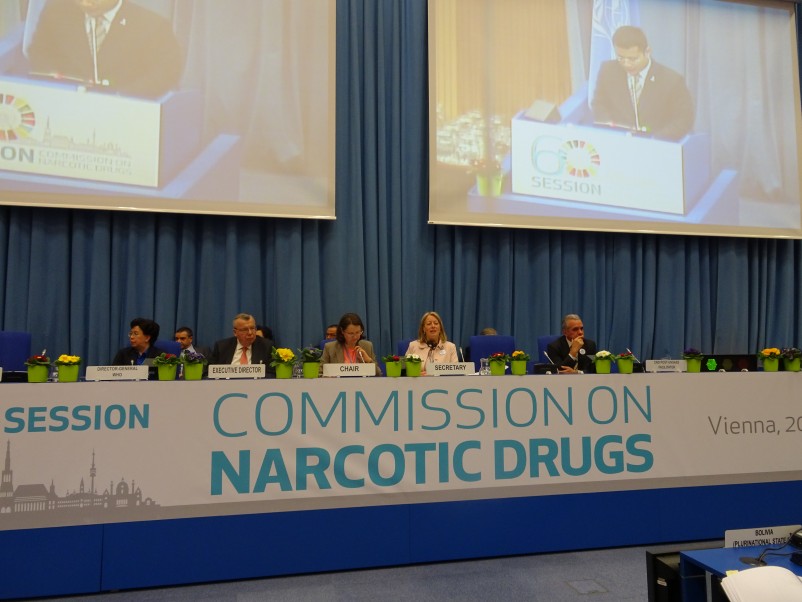 The Commission on Narcotic Drugs (CND) was established by Economic and Social Council (ECOSOC) resolution 9(I) in 1946 to assist the ECOSOC in supervising the application of the international drug control treaties. In 1991, the General Assembly (GA) expanded the mandate of the CND to enable it to function as the governing body of the UNODC. ECOSOC resolution 1999/30 requested the CND to structure its agenda with two distinct segments: a normative segment for discharging treaty-based and normative functions; and an operational segment for exercising the role as the governing body of UNODC.
Executive Protection course in South Carolina between 9-15 April 2017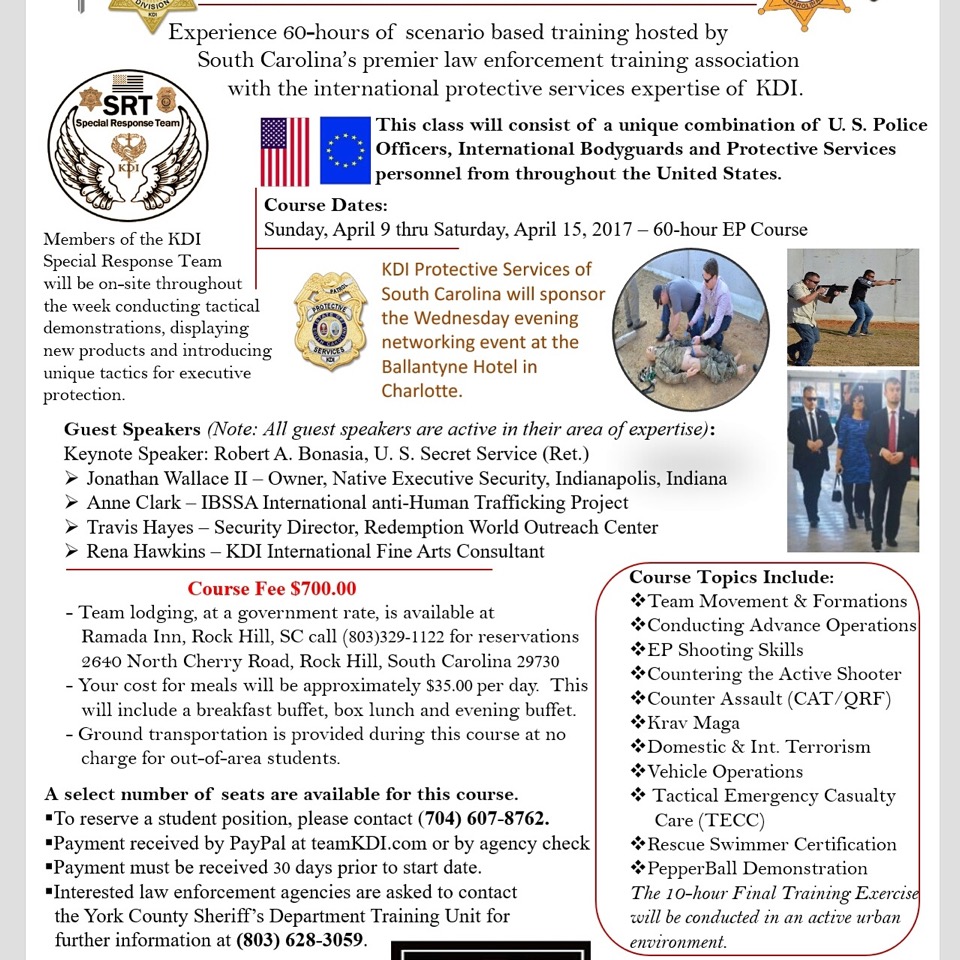 ---