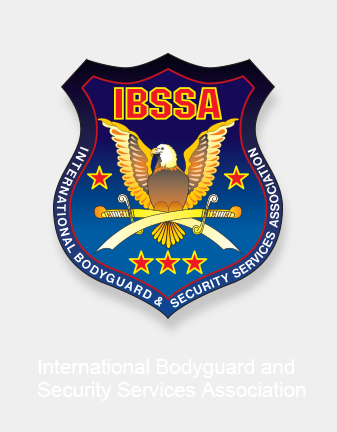 IBSSA President attends WKC World Championship in Riga, Latvia between 14-17 May 2015
---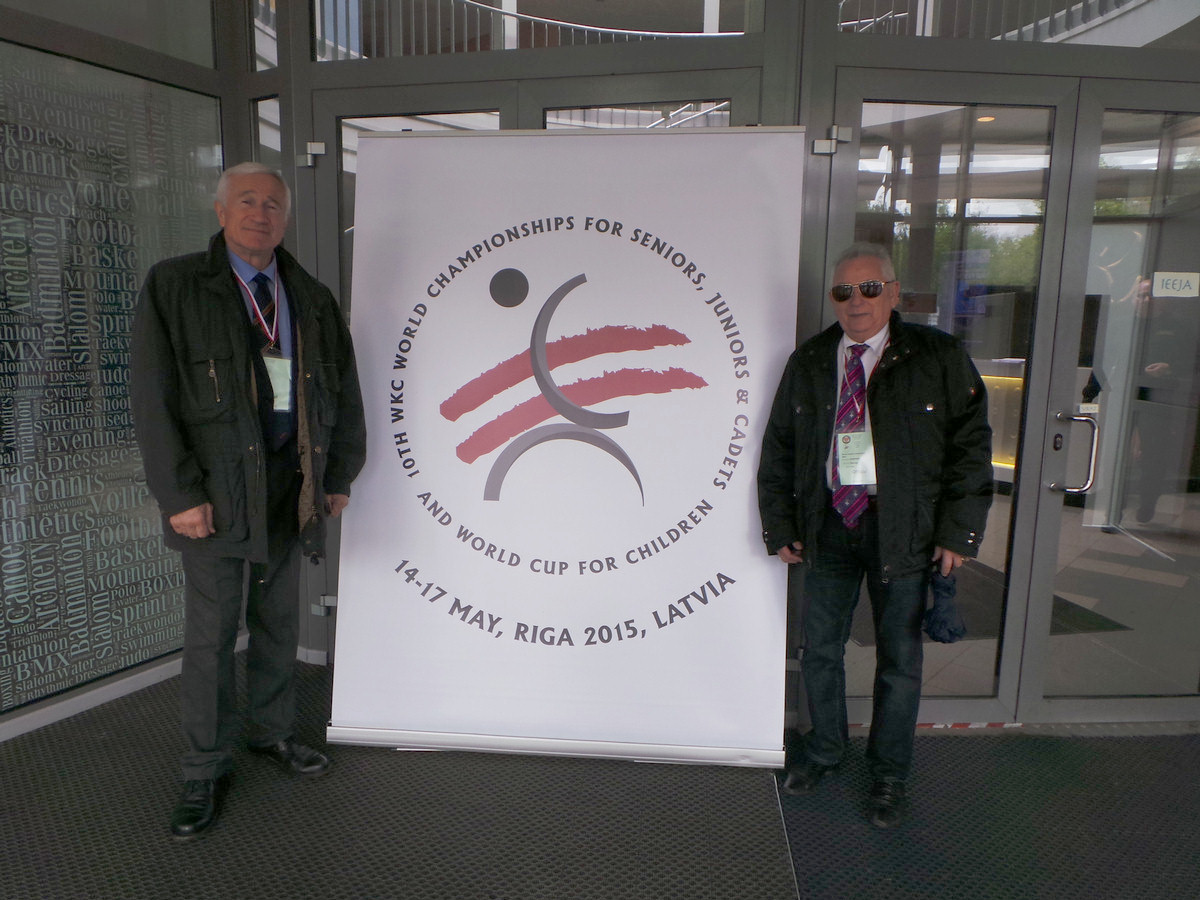 The World Championship of WKC (World Karate Confederation) took place between 14 - 17 May 2015 in Riga (the beautiful capital of Latvia, situated at the Baltic Sea coast), which city – due to its monuments and excellent infrastructure was deservedly the Capital of Culture of Europe in 2014.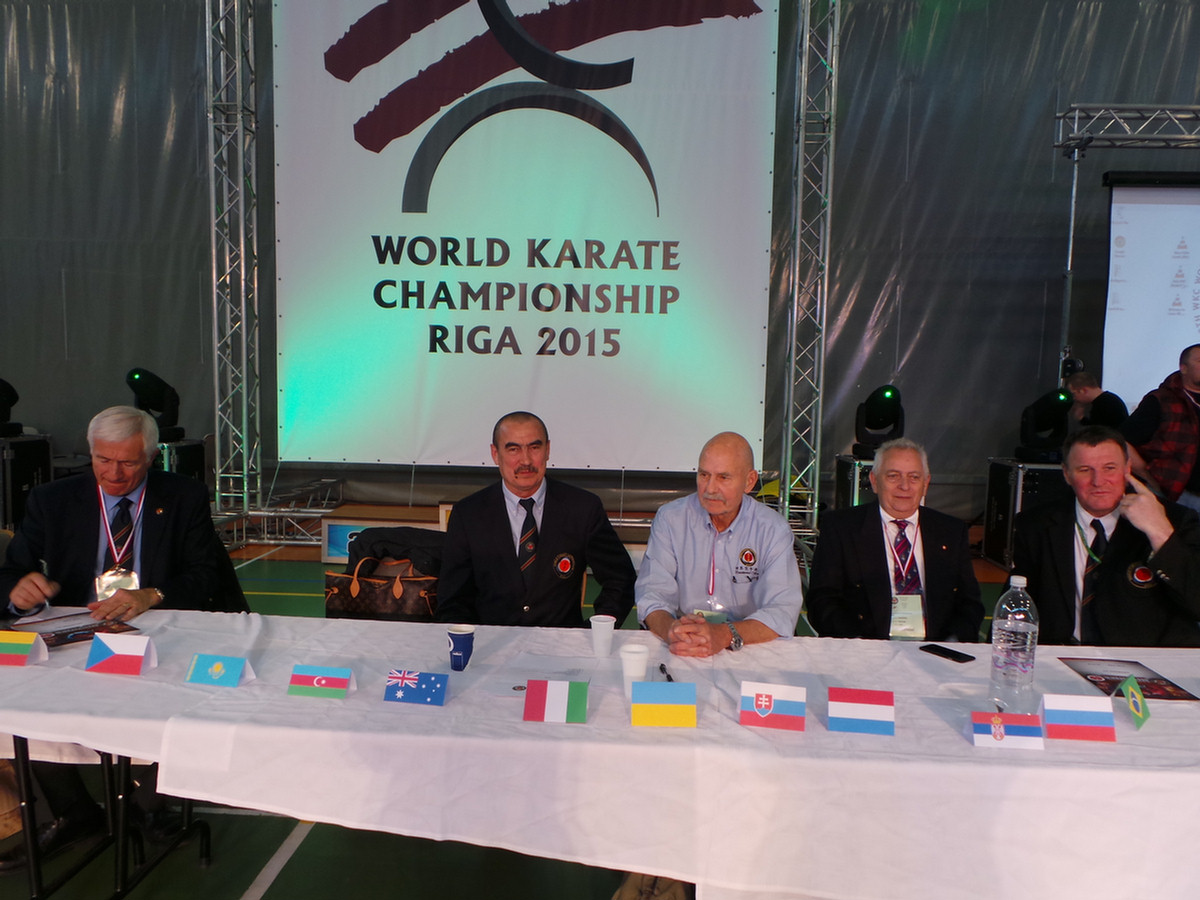 Prof. George Popper – President of IBSSA was invited to this significant event as special guest, regarding the fruitful cooperation between WKC and IBSSA International Sport Federation for several years now.
It gives special importance to the large-scale sport event that after a long time the three founding members of IBSSA could meet here: Prof. George Popper – President of the IBSSA, former Director-General, Dr. Fritz Wendland (Germany), and Dr. Marko Nicovic (Serbia), who is the president of WKC and beside many other high functions he is the first vice president of IBSSA as well.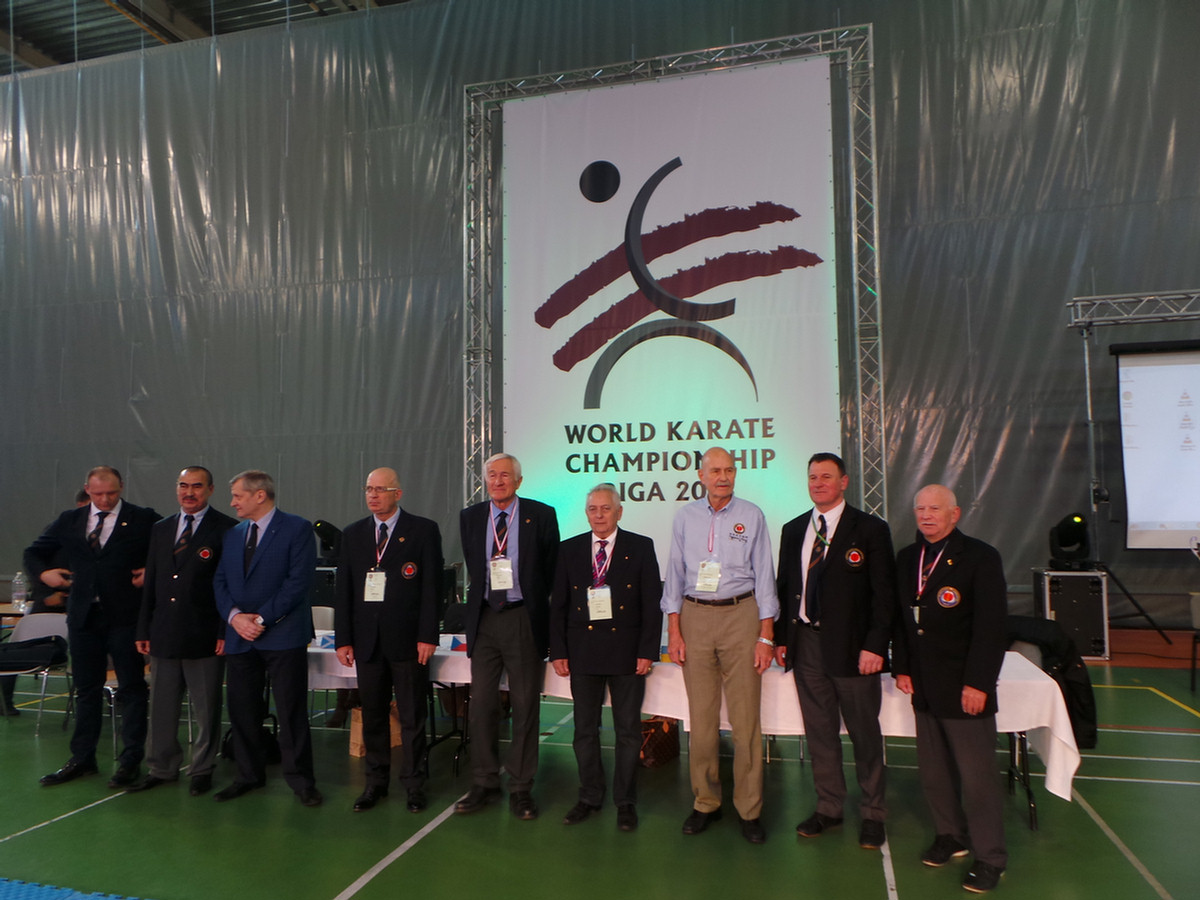 The event provided an opportunity to the founders to meet numerous Latvian members of IBSSA, including the representatives of the Latvian Parliament and the representatives of the Riga City Council.
Prof. Vladislav Kirilovskij, Regional Representative of IBSSA for Baltic republics hosted the first Meeting of Knights and Bodyguards in Riga, in which representatives of several knightly orders were also present.
During the meeting of friendly atmosphere the former appointment of Mr. Andrey Shishov as Country Representative of IBSSA for Latvia was confirmed. Impressive and worthy of recognition is the successful work, which is done under the direction of Mr. Shishov for several years in Riga in the field of educating bodyguards and security experts.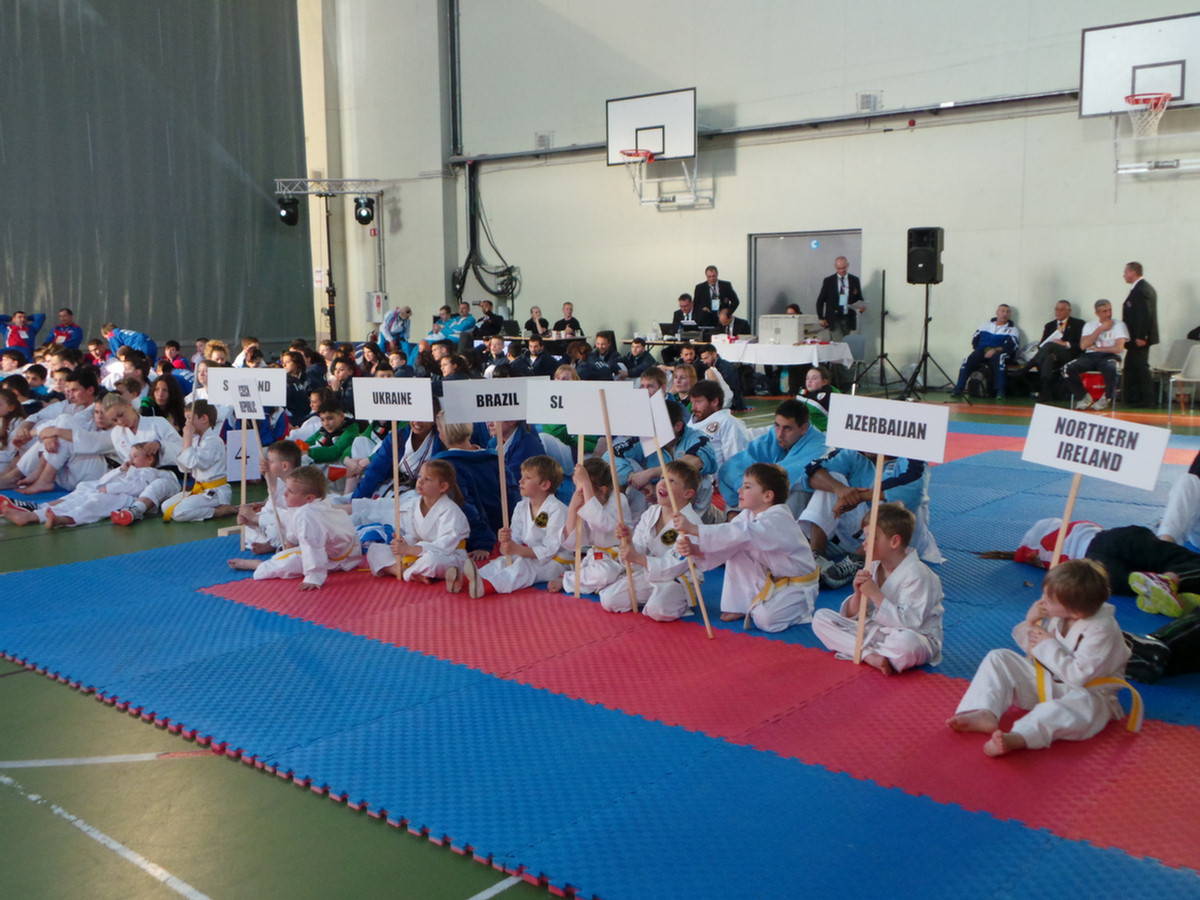 All present guests welcomed with great delight the return of Dr. Eriks Grinbergs – IBSSA representative, and his active involvement in the activities of our organizations. It should be noted that Eriks initiated the IBSSA World Martial Arts Festival, which was organised 10 years ago in Riga.
Our congratulations to the leaders of the Latvian member organisation of WKC and its enthusiastic members for the very successful and high-quality World Karate Championship, in which 700 athletes of more than 30 countries from 4 continents participated.
2nd June 2015
Search
---
My IBSSA
- Sign in or Register
---
---
---