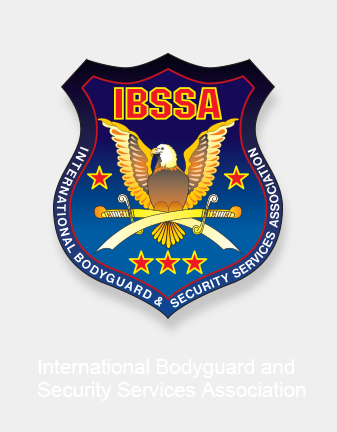 Postponed Bodyguard Championship - 20 March 2015
---
Dear Members,

we wish to inform you that on Friday (20th March) - after the deadline of registration for the First Open European Bodyguard Championships - the IBSSA President and the Chief Organiser of CEBA have just made an important decision:

Due to the low number of teams registered for the Championships they decided to postpone it for September!
The final plan is the following:

In autumn 2015 we will again organise the "SEC-tember" International Special EP Training and after the 4-day training course we will organise the I. Open European Bodyguard Championships.
After the Championships we will have an Award Ceremony as well, followed by a "Partnership for Security" meeting and an IBSSA Conference.
IBSSA HQ
* * * * * * * * * * * *
One of the official training centres of IBSSA, the Central European Bodyguard Academy (CEBA) – which is located in Esztergom, Hungary – organises continuous training seminars in close protection for those interested in the bodyguard profession.
In September 2015 – in collaboration with CEBA as main organiser – the I. IBSSA Open Bodyguard European Championship will be held, where 3-person teams of professional and civil close protection experts and officers will have the opportunity to measure their knowledge in different situational tasks at several locations.

Registration fee: 300.- EUR / team

(The fee includes: board and lodging, transfers, guns and ammunitions, etc.)

Deadline for registration: 15th August 2015
Bank coordinates for transferring the registration fee:
Name of Accountant: Zsolt Keresztesi (CEBA)

Bank: CIB Bank
IBAN: HU24 1070 0361 5763 7693 5000 0005
Swift code CIBHHUHB

Teams achieved the best results will receive high prize money.
For more information about the continuous trainings and the Championship please visit: www.bodyguardacademy.eu
In order to fill out the registration form please click here:....
IBSSA HQ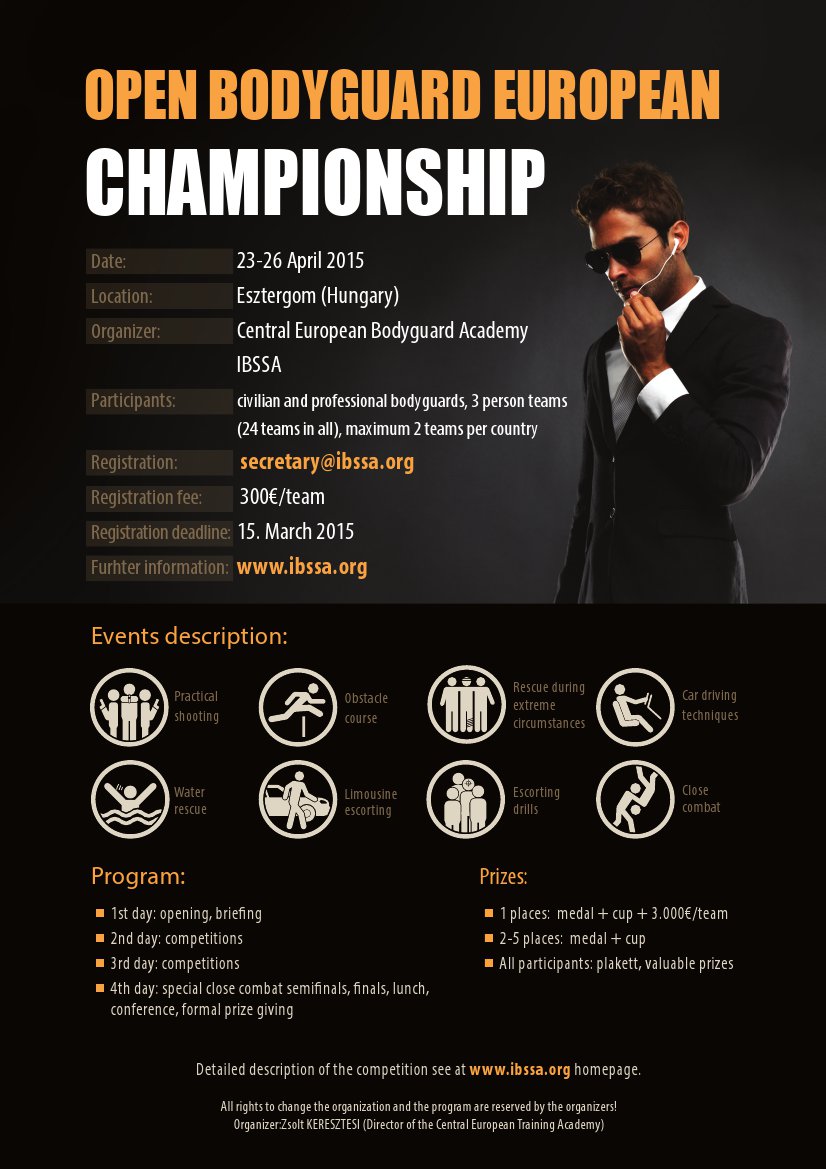 Search
---
My IBSSA
- Sign in or Register
---
---
---