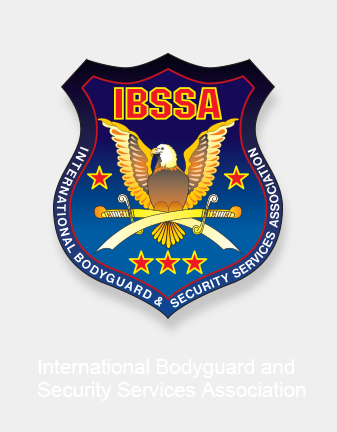 Urgent notice for all IBSSA members!
---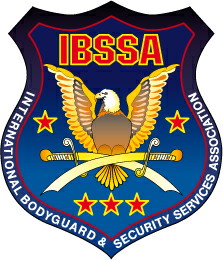 Dear IBSSA Members,
Recently at an Austrian knightly web page harsh attack was developed on IBSSA, in which a so-called Richard Steeb levelled completely unfounded and false accusations against our association, probably because of our cooperation with several knight orders, furthermore Mr. Steeb threatens IBSSA with police proceedings!
These accusations – without foundation – are definitely denied by the IBSSA Board of Directors. We will take at once the necessary legal steps against Mr. Richard Steeb – who published the rumours.
Tisztelt IBSSA Tagok!
A közelmúltban egy osztrák lovagrendi web oldalon durva támadás érte az IBSSA-t, amelyben egy ún. Richard Steeb úr teljesen megalapozatlan, hazug vádakkal illeti szövetségünket, feltehetően lovagrendi együttműködéseink miatt, sőt rendőrségi eljárásokkal fenyeget!
E minden alapot nélkülöző vádakat az IBSSA vezetősége a leghatározottabban visszautasítja. A hírt kiadó személy, Richard Steeb úr ellen a szükséges jogi lépéseket Szövetségünk haladéktalanul megteszi.
Liebe IBSSA Mitglieder,
Kürzlich, auf einer österreichischen ritterlichen Seite, IBSSA war harten angegriffen; ein so genannter Richard Steeb betrifft unsere Allianz völlig unbegründet und falsche Anschuldigungen, vermutlich wegen unserer Kooperationen mit ritterlichen Ordens, außerdem Herr Steeb droht uns mit Polizei Verfahren!
Diese Vorwürfe – haben keine Grundlage – sind mit allem Nachdruck von der IBSSA Führung abgelehnt. Wir werden die notwendigen rechtlichen Schritte gegen Herrn Richard Steeb (die die Nachricht publiziert hat) unverzüglich unternehmen.
IBSSA HQ
29th November 2012
Search
---
My IBSSA
- Sign in or Register
---
---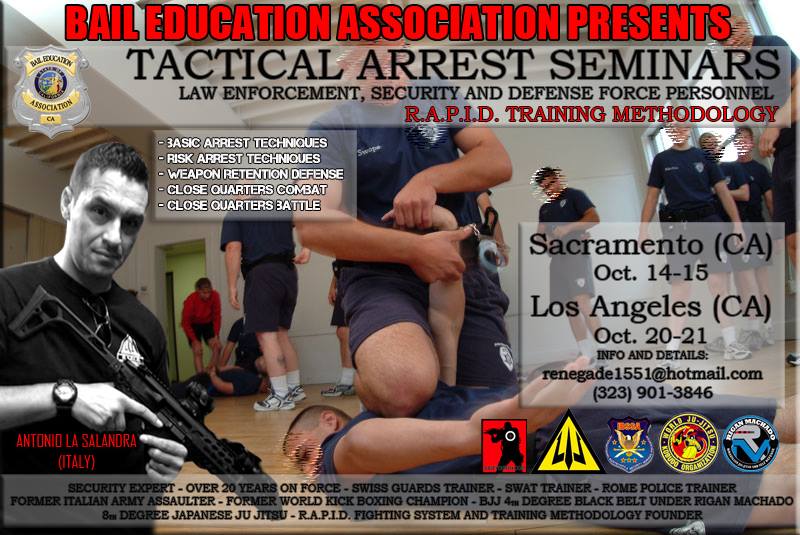 We wish to inform all our members that Dr. Antonio La SALANDRA - IBSSA Master Teacher of Self Defence will organise the following executive protection trainings, close combat and tactical arrest seminars in 2017 - 2018…
See the flyers below: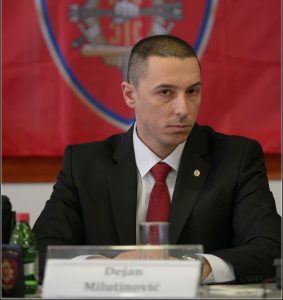 On the 26th May 2017 in the Sava Centre, Belgrade, Serbia a symposium on "Modern Terrorism and Corporate Security" was held by the Professional Association of the Security Sector (Strukovno Udruženje Sektora Bezbednosti – SUSB), a non-governmental organization. Representatives of the government sector, the private security sector and the academic community gathered and exchanged opinions and ideas during this symposium.
Welcoming the guests and presenting the agenda of the meeting, attendees were first addressed by Mr. Dejan MILUTINOVIĆ – President of SUSB, who pointed out that the collection is dedicated to the current topic and attempt to find a common response to the greatest threat of our time. He briefly introduced the current work of the Association. Among the speakers, and on behalf of IBSSA, Dr. Sasa VUJKO – Counter-terror professional expert of IBSSA in Serbia put emphasis in his speech on the organizational system of security persons and facilities and the cooperation of different teams to fight against the present threat. The role of the intelligence sector is to come to information.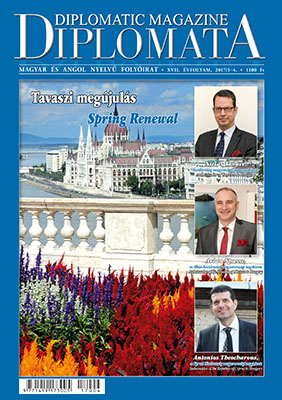 In the past few years we could hear a lot about the cooperation of various civilian security companies, organisations and official law enforcement agencies, which has its peak at "Partnership for Security" international professional conferences. 20 years ago the leaders of IBSSA recognised that the system of well-working clubs of the Western world is very much missing from Hungarian social life.
They could enable the members of the various organisations to have informal meetings and establish relationships. Upon this recognition common monthly club days were organised by IBSSA and the security organisations, such as the IAPA, the IPA and law enforcement organisations. And later with the closely related knightly orders, such as KMFAP (Federation of Autonomous Priories of the Sovereign Order of Saint John of Jerusalem Knights of Malta), the Sovereign Order of Cyprus , the International Knightly Order of Saint George the Martyr. The success encouraged family picnics, and a few times the organisation of the Ball of Knights and Bodyguards.
---