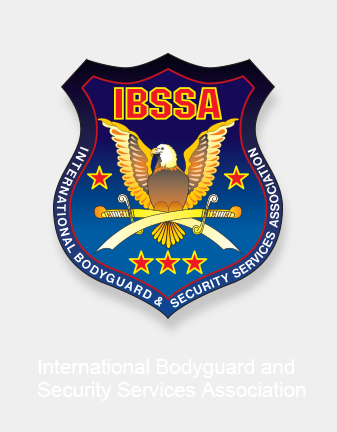 Decree about the exclusion of Davide Cioccarelli
---
International Bodyguard & Security Services Association
Decree about the exclusion of Mr. Davide Cioccarelli
Board of Directors of the IBSSA
Decree Nr.: 001/2012/ITA
The IBSSA Board of Directors – after conducting a formal inquiry about the violation of law committed by Mr. Davide Cioccarelli, and then consulting the Executive Committee and also the Ethical Committee of the IBSSA – makes the following
D E C I S I O N :
the Board of Directors unanimously brought in a verdict to exclude Mr. Davide Cioccarelli (Date of birth: 10th August 1982) from the IBSSA due to his copied, posted and copyright infringement activity againt the Association.
By this present decree and from this day on Mr. Davide Cioccarelli is considered outcast from the IBSSA, consequently loosing all his previous rights, titles and privileges, as well as the right to use the IBSSA Certificate of Membership, the IBSSA ID-card (Reg. nr.: 00745) with leather holder, or any of the symbols or titles of the IBSSA.
Moreover the Board of Directors of IBSSA highly requires its members to suspend all support, activities and communication with IBI and especially with Mr. Cioccarelli.
J u s t i f i c a t i o n :
Weeks ago IBSSA received an invitation – from Davide Cioccarelli – to the 1st Annual Congress of IBI (Intelligence Bureau Investigation).
During the travel preparations the IBSSA Headquarters noticed that the program of the 17th Annual European IBSSA Congress – which was held between 11-13 May 2012 in Zlaté Moravce, Slovakia – as well as the Congress speech and official report of the IBSSA President – without prior authorisation – were stolen and totally copied by IBI and Mr. Davide Cioccarelli – using the IBSSA materials as their own ones.
All details and documents of this case has already been published at the IBSSA Website: http://www.ibssa.org/index.php?article_id=718
Due to this felony IBSSA had serious doubts about the credibility and reliability of IBI, so the IBSSA leadership highly warned all its members to be cautious and not to be involved and participate in the activities of IBI!
In order to keep, maintain and safeguard the good name, high prestige and reputation of IBSSA, and being very exigent and strict regarding this disciplinary matter; and considering for not having fulfilled his obligations as an IBSSA member; for not being faithful to the aims of the IBSSA and not doing his utmost to serve and protect the noble traditions of our international association, but placing his individual interests before the IBSSA's interests; and for not having corresponded to the trust and confidence bestowed upon him by his fellow members, but having persisted in his shameful behaviour;
the IBSSA Board of Directors referred to its decision pronounced guilty the accused Davide Cioccarelli in the case of expropriation of the IBSSA documents.
Budapest, 6th July 2012
On behalf of the IBSSA Board of Directors:
Prof. George Popper - President of IBSSA
Postal address: 1276 Budapest 22, P.O.Box 28, Hungary
E-mail: president@ibssa.org
Search
---
My IBSSA
- Sign in or Register
---
---
---