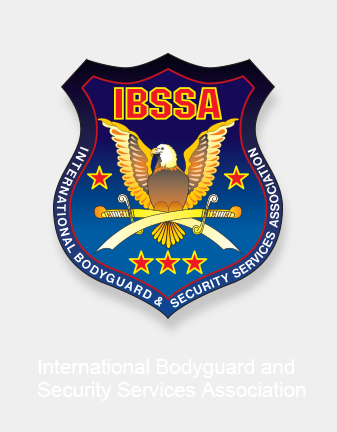 Presentation of Detectives Global Information Network (DETINF) at the XVII. European Congress of IBSSA and 2nd International Joint IBSSA-IPA-IAPA Conference
---
"Partnership for Security"
12th May 2012 , Zlaté Moravce / Slovakia
Speech of Mária Baranyi, responsible for the international relations of DETINF
Ladies and Gentlemen, distinguished Audience!
I feel very honoured to speak to you today. We are here, because we share the position of all participants of this conference that SECURITY is a very important and complex issue and we also want to contribute to the safety of the world.
Security has become even more complicated recently due to the effects of the globalisation. As a consequence of this phenomenon not only the commercial relations are crossing the borders but also the criminality. Fraud has been penetrating into various forms of the international business: off shore activities, financial transactions, property and liability affairs. In order to meet these challenges cooperation and partnership are needed both between the different fields of criminology and in international dimension.
The Detectives Global Information Network is strongly committed to respond to this call. In this spirit it has just signed a cooperation agreement with the IBSSA.
Detinf is a new organisation, which was established last year in order to help the actors of criminology to communicate with each other and find partner and support in other countries. The idea was born in the head of the retired Hungarian lieutenant general Lajos Titkovics (Chairman of the IBSSA Investigation Department), who had recognized the necessity of such a network in the course of his professional activities. He had made the experience that private detectives were confronted with problems of missing or unreliable information while investigating beyond the border of their country. Or they had to pay a high amount of money for such information. Detectives Global Information Network was established first of all for them, providing legal help in their data collecting, investigation and control activities. Of course, the system is useful also for other actors of criminology or similar professions.
The starting point of the idea was that professionals operating in this field have legal access to the data bases and stores of their own country (e.g. through subscription) and they can exchange the information with each other. Thus the leading principle is mutuality.
Of course there are also other channels for the acquisition of information, especially in our time of internet. You can enter directly the information system of a foreign country, however difficulties occur when you start using it. The first problem can be the language. Then every country has its own specific information system that is known only by local people. The same is with the legal environment, balance sheets, proprietary rights, etc.
How can Detinf help you?
Detinf will acquire for you the needed information, it will control it or connect you with the appropriate specialist in the target country that will help you. As a result you get safe and controlled information on a given firm, person, event, establishment. And it should happen quickly and for reasonable price (just for the membership fee). Above this Detinf can offer you also a reliable partner, specialist (lawyer, graphologist, etc.) who can give you advise and assist you in the solution of your problem. Most detectives or security organisations already have their direct contact in different countries. Detinf offers more. Detinf is extending its network. It has the ambition to build up an international information system that will include all countries of the world, even the smallest ones. The network is being extended also over other fields and professions of criminology, such as special lawyers, liquidators, auditors, etc.
How can you make use of the services of Detinf? There are 3 qualities for that:
1. membership (against an annual membership fee)
2. professional partner (registration and payment for the service)
3. individual / occasional contract (for particular cases).
You can see the conditions on our website (
www.detinf.com
). We are linked also to the website of IBSSA and IPA.
We are convinced in the usefulness and future of Detinf. We hope to welcome you soon among its members or users.
Thank you for your attention!
Search
---
My IBSSA
- Sign in or Register
---
---
---