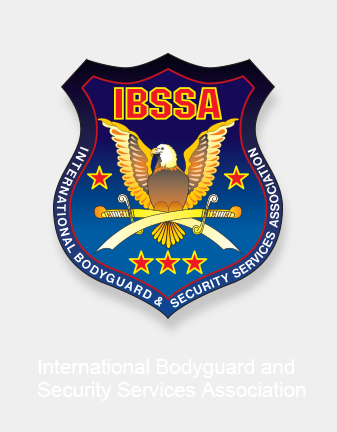 Report for the XVII. Annual European Congress of IBSSA
---
Report about tendencies of security service market in Latvia
Dear IBSSA members,
for Your attention hereby I send a short report about the situation in Latvian security service market: tendencies, realities and possibilities for development.
Latvia is a small country near the Baltic sea (about 2 million people). Unfortunately, the last financial crisis of 2008-2009 forced a lot of people to emigrate to other European countries for job searching. Many companies went bankrupted as well, that were clients of security service market (in base in trading and construction business). All these reasons have a general negative influence to security service market in Latvia. In these conditions only companies with stable financial base, good experience in business, flexibility and perfect quality of services were able to survive. Development and improvement are the ways to win in this hard competition. After the year 2010 business market in Latvia slowly began to evolve. That was the base recovery for security service market.
Now we can see improvement of situation around security business. In the range of security services classic offers can be found, and also a modern comprehensive solutions of security organization. Traditionally offered stationary security, mobile team security, security escort, encashment service, bodyguards, and also installation of technical security equipment. These traditional services offer big and stable companies with long-term experience in security market, for example "Evor". For these companies the most important is stability and reliability of business solutions.
Very good tendency – some companies began to pay attention to staff training. I mean general increasing of professional level – martial arts training, shooting, tactical training and also theoretical training. This is a very good base for the future – investment in education always pay off. The "TM-Security" company is a very good example of staff training. The company's chairman makes big investments to staff education: hired the best coach for martial arts and shooting trainings. "TM-Security" staff have perfect physical condition, the company has very much qualified specialists with army and police experience. "TM-Security" shooting team has a regular participation in different shooting competitions (included the IBSSA Cup).
New interesting appearance in the Latvian security market – companies with full range of security services: physical and mobile security, encashment, security escorting, bodyguards, technical solutions (alarm systems, video control and other special technical security equipment for preventive actions), legal services, security consultations and solutions, work with customer's staff ( legal checking and security education). Interesting sample of this business solution is company "JR security service". In business package of this company included also financial security of customer, detective service, security of insurance agreements, risk management. Companies like "JR security service" is concentrated in total providing of security operations for customer. This exclusive method of business organization require very high qualification of security staff.
I want to believe that the positive tendencies in Latvian security market will go on and Latvian security companies will have good possibilities for development.
Mr. Andrey Shishov
Country Representative of IBSSA for Latvia
Search
---
My IBSSA
- Sign in or Register
---
---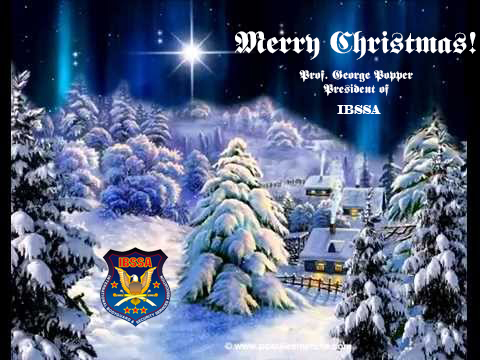 Dear IBSSA Members, partner organisations, and dear Friends,
I wish You and Your beloved ones a Blessed and Merry Christmas!
Prof. George Popper
President of IBSSA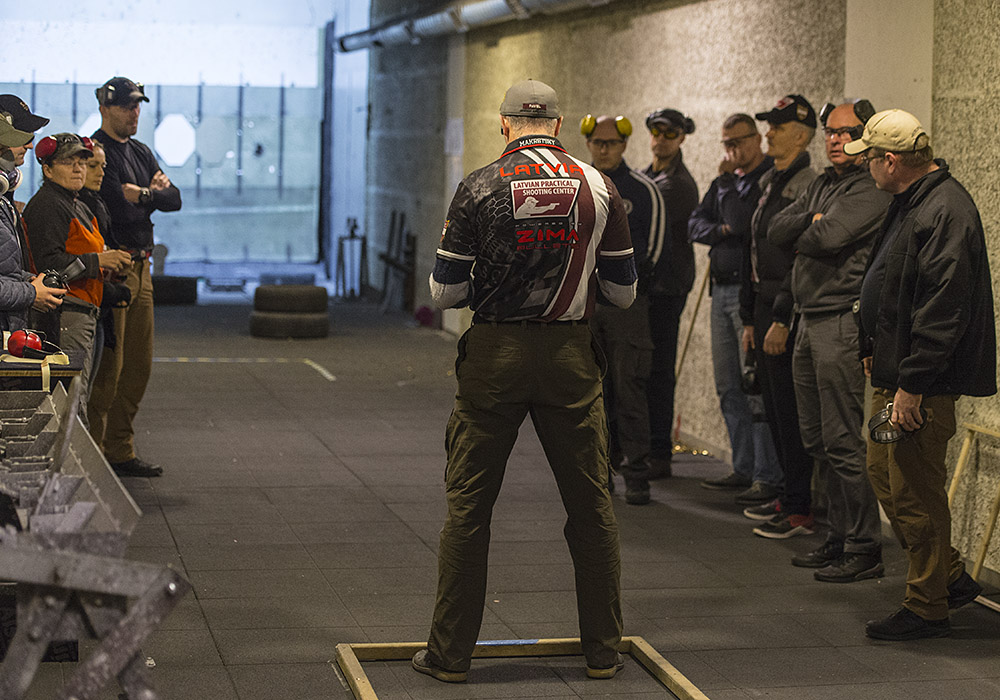 Dear IBSSA members,
this year one of the official training centres of IBSSA, the bodyguard school "Securitytraining.LV" in Latvia celebrates its 10th Anniversary. In honour of this a shooting competition – based on IPSC rules – was organised on the 12th November 2017 in Riga.
On this occasion, special cups and medals with Securitytraining.LV logo and anniversary marking were prepared for the competition.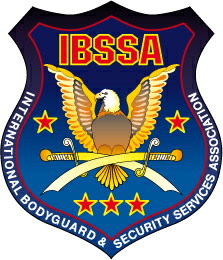 Dear IBSSA Members, members of our partner organizations,
Dear Friends,
To avoid any misunderstandings, we hereby officially notify everyone that the "European Security and Bodyguard Service Association" is not the European section of IBSSA, they have nothing to do with our association!
They have never asked for the approval of IBSSA to their trainings or other programs! Neither have they cooperation agreement with us! ...
---