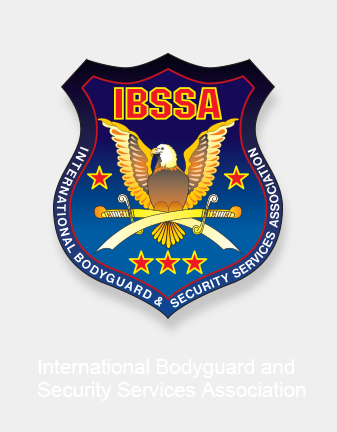 Championship of practical shooting 2011 by IBSSA Latvia
---
International Bodyguard & Security Services Association

INVITATION
IBSSA Latvia informs all members of our association about the followings: in 2011 a championship of practical shooting – IBSSA Cup will be organized in Latvia.

At the championship any person can participate with registered weapon (gun or revolver) in a calibre of 9 mm. Special invitation for police, security staff and bodyguards.

We invite You and staff of your organization to participate in the Latvian championship of practical shooting. The winners of the stages are rewarded by diplomas and medals. The winner of the championship is rewarded with the cup of IBSSA. The winner also has the possibility for free qualification of bodyguard in our bodyguard school securitytraining.lv

4 events are planned:

27th of March – 1. stage (shooting-gallery, Riga, Daugavgrivas street 31)
19th of June – 2. stage (open-air, Skulte)
25th of September – 3. stage (open-air, Skulte )
18th of December - Finale (shooting-gallery, Riga, Daugavgrivas street 31)
For more detailed information about the championship, and also for registration, please communicate directly to the regional representative of IBSSA for Latvia:

Mr. Andrey Shishov

GSM: +37127817826

Fax: +37167592880

With kind regards,

Mr. Andrey Shishov

Regional Representative IBSSA for Latvia
Search
---
My IBSSA
- Sign in or Register
---
---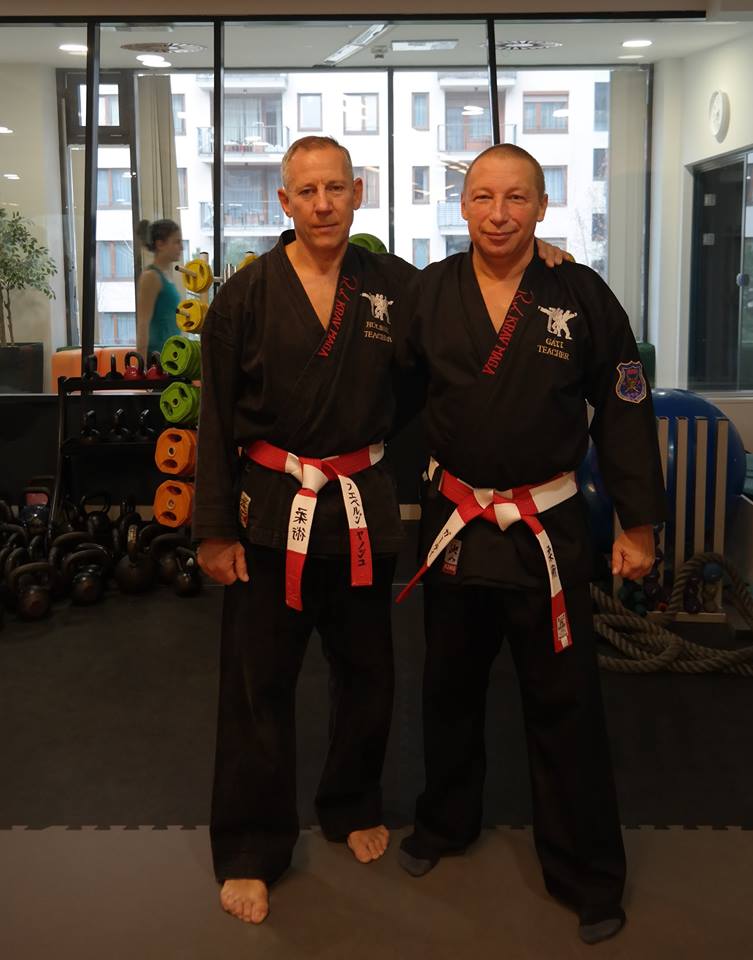 Between 2-6 August 2017 (from Wednesday till Sunday), a 5-day Ju-Jitsu, Karate, Krav-Maga and Military Close Combat training camp will be held in the organisation and with the participation of IBSSA Master Teachers and Instructors.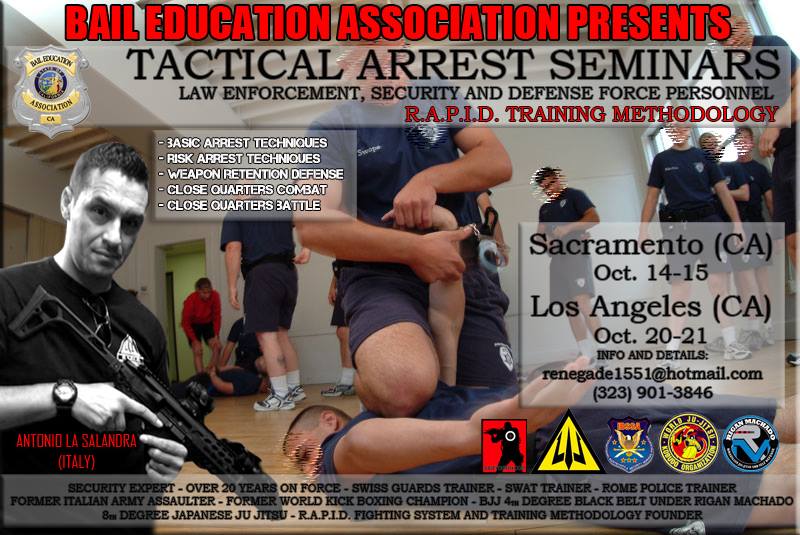 We wish to inform all our members that Dr. Antonio La SALANDRA - IBSSA Master Teacher of Self Defence will organise the following executive protection trainings, close combat and tactical arrest seminars in 2017 - 2018…
See the flyers below: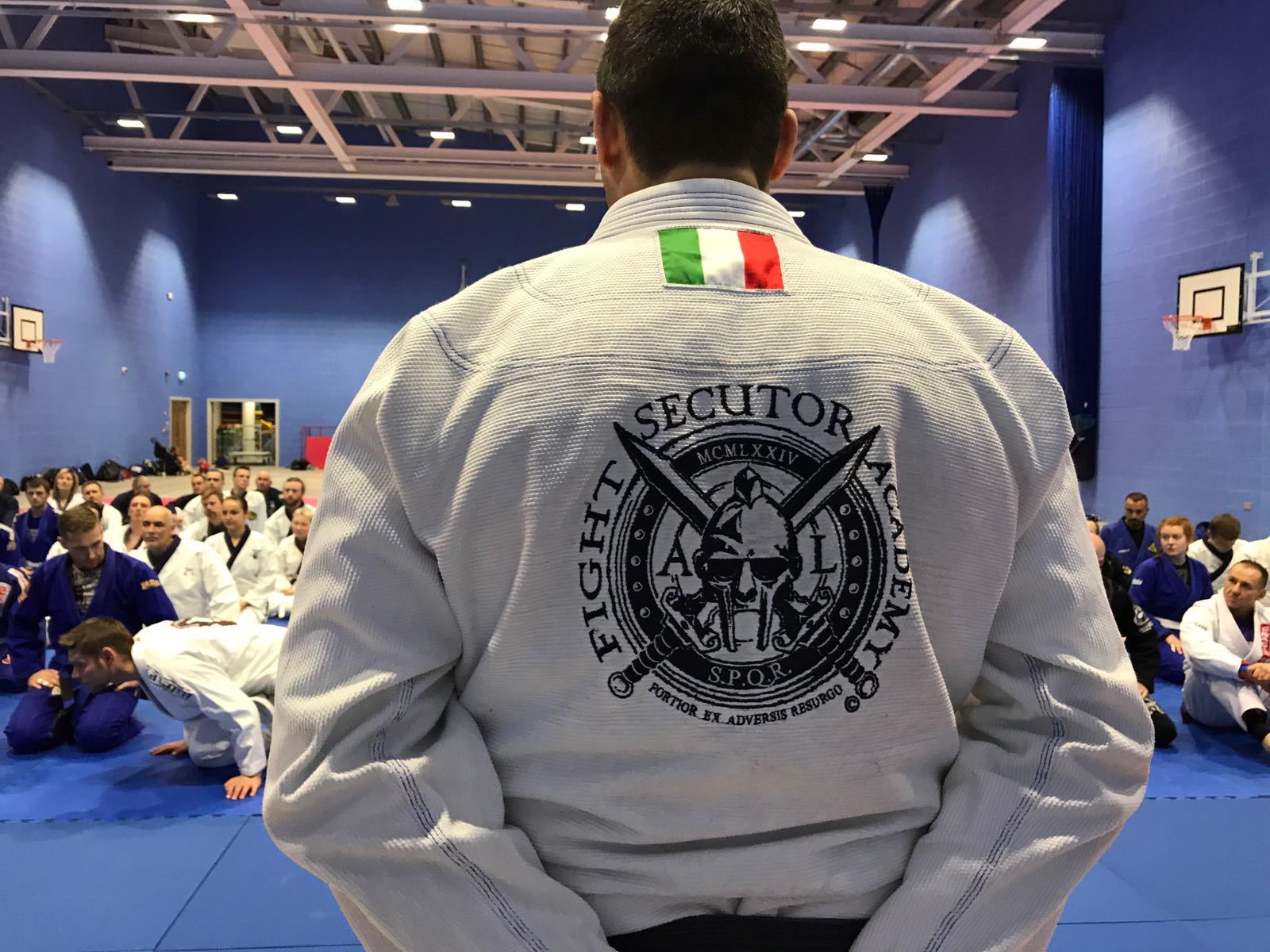 On the 17th of June 2017 Brazilian Jiu-Jitsu legend, Grand Master Rigan Machado – Honorary Member of IBSSA, and Dr. Antonio la Salandra – Master Teacher and Honorary Member of IBSSA were invited by the World Ju-Jitsu Federation (WJJF) Ireland to hold a grappling seminar in Belfast. Mr. Rigan Machado is an 8th Degree BJJ Black Belt and 8-time grappling world champion. He is currently based in Beverly Hills, USA, where he runs a successful BJJ academy.
---