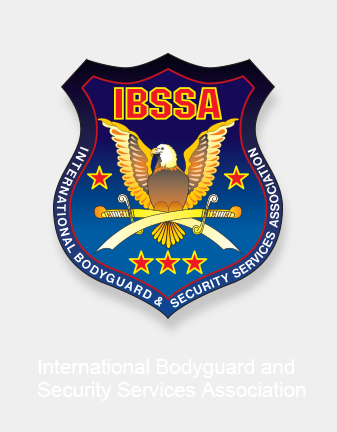 Championship of practical shooting 2011 by IBSSA Latvia
---
International Bodyguard & Security Services Association

INVITATION
IBSSA Latvia informs all members of our association about the followings: in 2011 a championship of practical shooting – IBSSA Cup will be organized in Latvia.

At the championship any person can participate with registered weapon (gun or revolver) in a calibre of 9 mm. Special invitation for police, security staff and bodyguards.

We invite You and staff of your organization to participate in the Latvian championship of practical shooting. The winners of the stages are rewarded by diplomas and medals. The winner of the championship is rewarded with the cup of IBSSA. The winner also has the possibility for free qualification of bodyguard in our bodyguard school securitytraining.lv

4 events are planned:

27th of March – 1. stage (shooting-gallery, Riga, Daugavgrivas street 31)
19th of June – 2. stage (open-air, Skulte)
25th of September – 3. stage (open-air, Skulte )
18th of December - Finale (shooting-gallery, Riga, Daugavgrivas street 31)
For more detailed information about the championship, and also for registration, please communicate directly to the regional representative of IBSSA for Latvia:

Mr. Andrey Shishov

GSM: +37127817826

Fax: +37167592880

With kind regards,

Mr. Andrey Shishov

Regional Representative IBSSA for Latvia
Search
---
My IBSSA
- Sign in or Register
---
---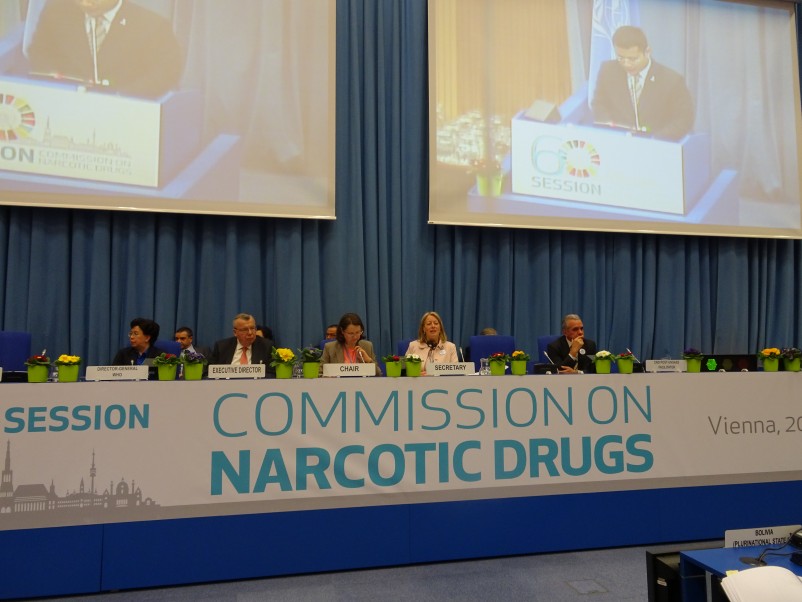 The Commission on Narcotic Drugs (CND) was established by Economic and Social Council (ECOSOC) resolution 9(I) in 1946 to assist the ECOSOC in supervising the application of the international drug control treaties. In 1991, the General Assembly (GA) expanded the mandate of the CND to enable it to function as the governing body of the UNODC. ECOSOC resolution 1999/30 requested the CND to structure its agenda with two distinct segments: a normative segment for discharging treaty-based and normative functions; and an operational segment for exercising the role as the governing body of UNODC.
Executive Protection course in South Carolina between 9-15 April 2017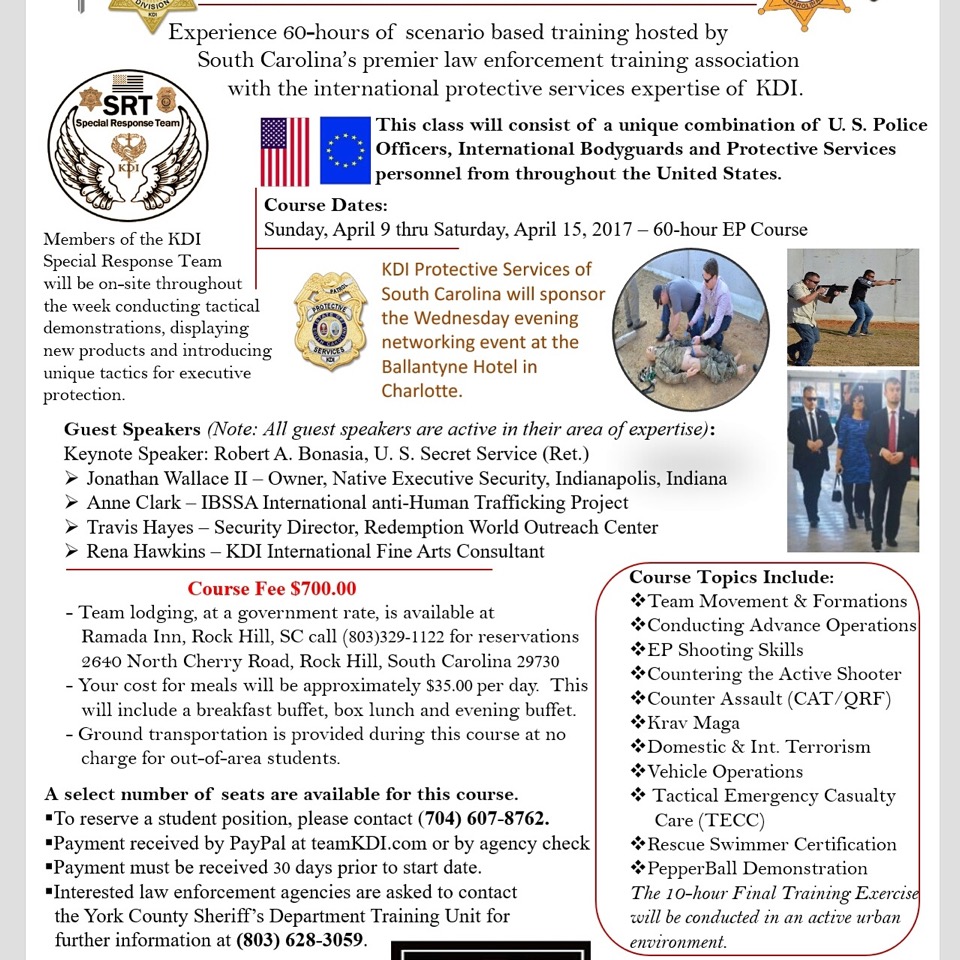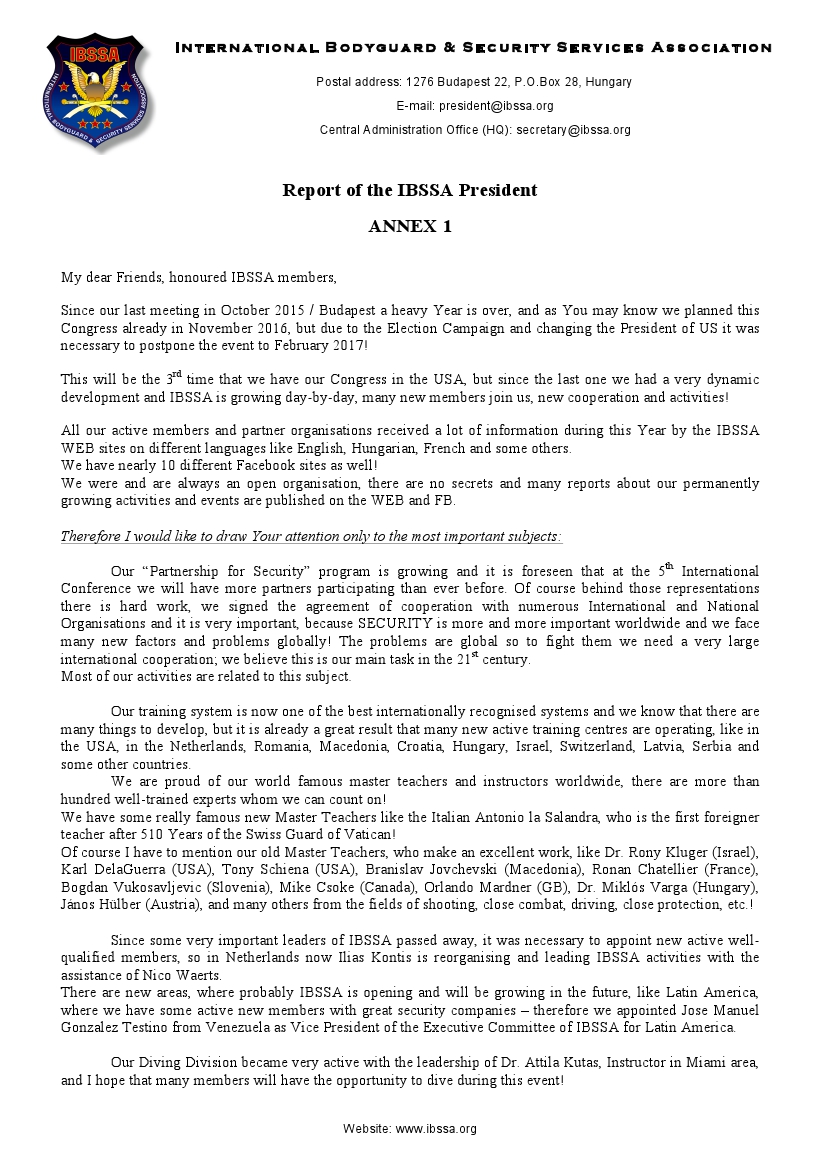 My dear Friends, honoured IBSSA members, Since our last meeting in October 2015 / Budapest a heavy Year is over, and as You may know we planned this Congress already in November 2016, but due to the Election Campaign and changing the President of US it was necessary to postpone the event to February 2017!
This will be the 3rd time that we have our Congress in the USA, but since the last one we had a very dynamic development and IBSSA is growing day-by-day, many new members join us, new cooperation and activities!
---