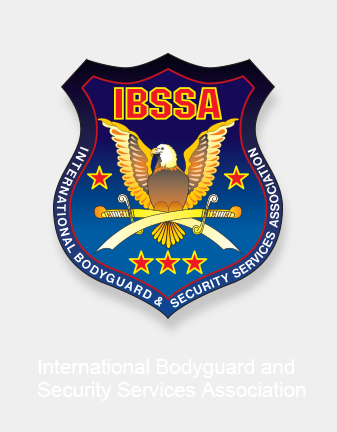 Earl Jerry L. BRUMLEY, Vice President
---

9675 South Salem Court Highlands Ranch, CO 80130
E-mail: jlbrumley@brumleyinternationalgroup.com



SUMMARY OF QUALIFICATIONS
Twenty-eight years of varied and increasing responsibility - public relations, administration, operations, sales and marketing. Managing administration, operations, sales, marketing, multiple locations, markets and client portfolios with full P&L responsibility.

Designed and implemented marketing plans focusing on specific sales activities.

Mentored and supervised staff in various job categories by establishing and monitoring thresholds leading to improved performance.

Observed, evaluated, reviewed and implemented needed adjustments to improve the operational and administrative efficiency and effectiveness of the company business units.

Skill set development includes efficiency and organizational effectiveness, sales mentoring, coaching and development, design, set-up and layout of remote locations, efficiency and effectiveness strategist, sales training, sales management, problem solving, expert strategic analysis and highly developed oral and written communications. Start-up and turn-around of sales, service, call centers, marketing, operational and administrative teams.

PROFESSIONAL EXPERIENCE

Brumley International Group – Denver, CO –December 2002 to Present
Chairman/Chief Executive Officer

The Brumley International Group provides short-term assistance and long-term training through a mentoring/consulting program that provides both extensive business experience and comprehensive business strategies and systems in: Operations, Administration, Sales & Customer Service, Advertising & Marketing, Team Building & Recruitment, Systems & Business Development, Finance, IT and more to include Corporate Training and Development; in addition to Providing tailored and unique solutions to high net worth individuals and families worldwide offering strategic advisory services including: Capitalizing on a concentrated stock holding, Developing a governance structure for a complex family, Enhancing portfolio return , Making philanthropy more strategic , Managing the sale of a business , Managing succession issues , Pre-immigration planning , Protecting family and business, Reducing income taxes, Creating a shareholder agreement for two partners , Financing the purchase of a sports team , Foreign exchange, Cash management, Acquisitions, Distributing equity and debt, Derivative securities, International Trade Programs, Mergers, Divestitures and Financial restructurings. Performing/Representing Family Offices and Multi-Family Offices Integrity Financial – Wheat Ridge, CO – October 2003 to March 2004 Business Consulting/International Banking----Contract-Managing Director The Managing Director maintains overall responsibility for operations activities and leads the development and implementation of overall operations strategy for the Integrity Financial. This position requires the management of all day-to-day operations of the business and is responsible for the executive management of all operations: Sales, Marketing, Finance, Information Technology, Human Resources, Legal, Facilities, Portfolio Management, Contract Management, Administration, Compliance, Business Development, Funding, Quality Performance, Accounting, Contracts and full P&L responsibility. Ensure that all value chain activities are developed, managed and completed in an efficient, cost effective manner while achieving the Firms' overall performance goals. The Managing Director oversees and manages an operating budget of approximately $5 million.
Search
---
My IBSSA
- Sign in or Register
---
---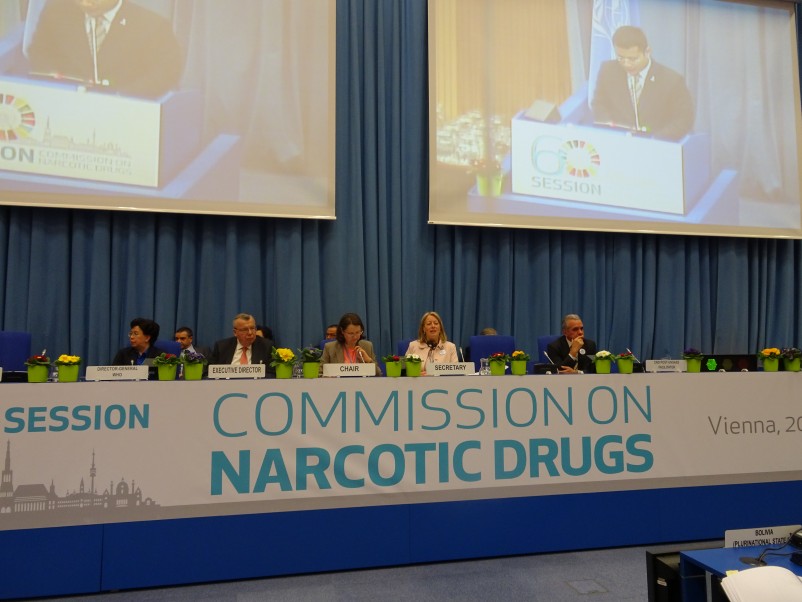 The Commission on Narcotic Drugs (CND) was established by Economic and Social Council (ECOSOC) resolution 9(I) in 1946 to assist the ECOSOC in supervising the application of the international drug control treaties. In 1991, the General Assembly (GA) expanded the mandate of the CND to enable it to function as the governing body of the UNODC. ECOSOC resolution 1999/30 requested the CND to structure its agenda with two distinct segments: a normative segment for discharging treaty-based and normative functions; and an operational segment for exercising the role as the governing body of UNODC.
Executive Protection course in South Carolina between 9-15 April 2017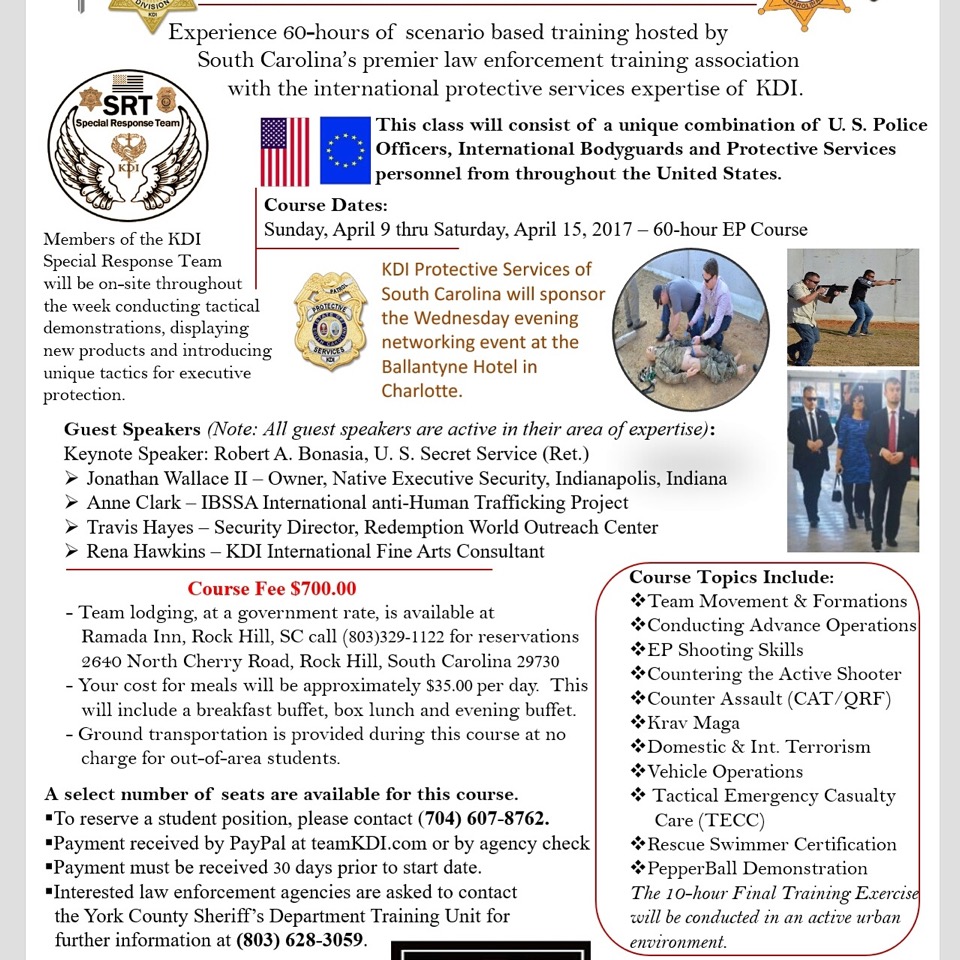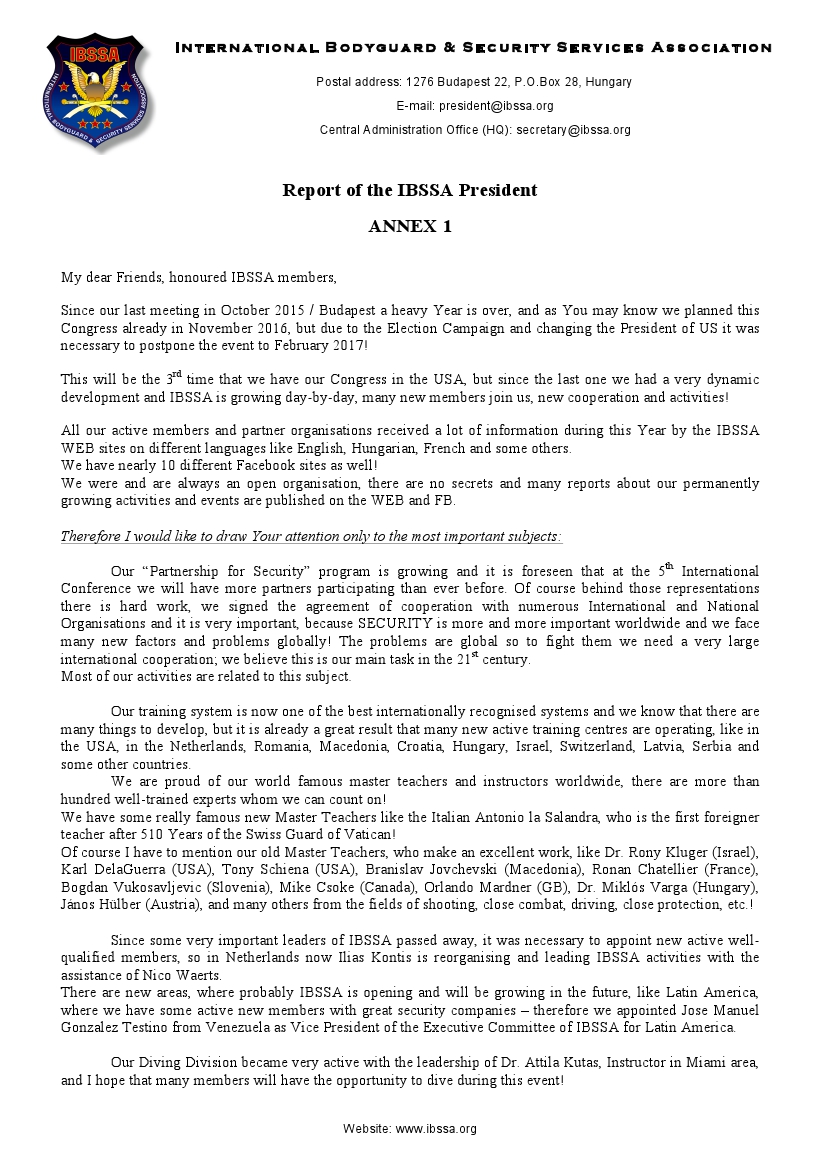 My dear Friends, honoured IBSSA members, Since our last meeting in October 2015 / Budapest a heavy Year is over, and as You may know we planned this Congress already in November 2016, but due to the Election Campaign and changing the President of US it was necessary to postpone the event to February 2017!
This will be the 3rd time that we have our Congress in the USA, but since the last one we had a very dynamic development and IBSSA is growing day-by-day, many new members join us, new cooperation and activities!
---