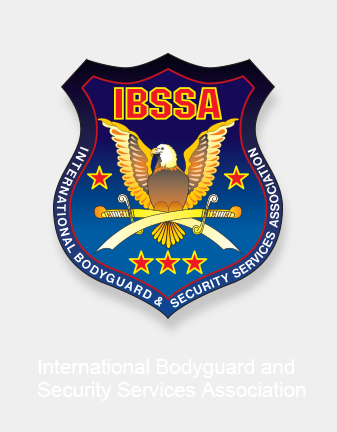 Mr. Imtiaz ABDULLA, Vice President
---
Place of Birth: Kwa Zulu Natal
Postal address: PO Box 324 Bruma 2026

Business Address: 230 Louis Botha Ave, 1st Floor Selboune House, Orange Grove, Johannesburg.

Work Phone: 011-6152538

Mobile: 0829045450

Fax: 0866723506

email: iabdulla@netactive.co.za

Qualifications background

Corporate Wellness Qualification from the Institute of Aerobic Research in Dallas TexaCorporate Texas

Sports Rehabilitation Diploma from the American College of Sports Medicine

Gym Management Diploma from the University of Pretoria.

Diploma in Fitness Leadership from ITC College
Small Business Management Diploma from the Wits Business School.

Currently studying through The South African Institute of Financial Markets for the International Investment Advice Certificate (IIAC) and completing an MBA through Business School of Netherlands. Also awaiting enrolment into the Robert Gordon University – Scotland (correspondence)

Sports background
7th Dan Black Belt Karate, 6th Dan Black belt Kobudo, 6th Dan Black Belt Taekwondo

Past President of the Karate Association of South Africa, the controlling authority for Karate in South Africa.

President Union of African Karate Federation, a Confederation of Karate in Africa. It has 52 affiliated countries and 4.5 million members.

Past President Martial Arts Authority of South Africa President World Karate Promotion Foundation (Africa) and Vice President World Karate Promotion Foundation

Vice President World Karate Federation International Federation of karate with 167 member countries and 50 million members

Experience
1980-1982 Workshop Production Director, Interiors International - Responsible for the production of specialist furniture manufacturing. Included managing a staff of 60, developing budgets, and operating and expanding the business. This is a family business.

1983-1985 Electronic Telecommunication Technician, Teltech- Quality control and manufacturing and testing of SA128 telephone exchanges.

1985-1989 Health and Fitness Consultant, including implementating and managing of health and wellness centres for the Altech Executive Program.

1993-1997 Founder and CEO of IKKO Health and Wellness systems, a consultancy dealing with all matters on health and wellness.

1998 - 2000 General Manager of the 7th All Africa Games. This included managing –
- a procurement budget of R179 million,
- a human resources, games services and capital projects budget of R 70 million,
- the building of the All Africa Games village to the value R 200 million.
2000 - 2002 CEO of African Legends Financial Services (Proprietary) Limited, a financial services subsidiary of the African Legends Limited.

2002 – 2003 Executive Director of ENF Strategy Advisors (Proprietary) Limited, the public sector consulting arm of Nedcor Investment Bank Limited

2000-2006 Executive Chairman Avalanche-SA a consulting and Investment Company founded by Mr. Abdulla and Dr. Pather. CEO Veterans Holdings (Pty) Ltd

2006 to current Chairman Ukubona Holdings (Pty) Ltd Chairman Securelink (Pty) Ltd Executive Director Sky Petroleum Ltd Chairman yorkshire Oil and Gas SA (Pty) Ltd Vice President Yorkshire Petroleum Ltd - Nigeria

Political background
Treasurer ANC Johannesburg regional

Founding member of the Non Racial Sports Movement that created the National Sports and Olympic Sports Congress

Founding member of the National Sports Council Founding member of National Olympic Committee of South Africa

Assisted in drafting the white paper on Sports in South Africa.

President Union of African Karate Federation

President African International Bodyguard and Security Association (IBSSA)

Vice President International Bodyguard and Security Association (IBSSA)

Vice President World Koshiki Karate Federation (Tokyo, Japan)

Deals involved in
Total SA BEE

Harmony Gold African Legend Bid

Epiuse Ukubona / Edison Merger

Stanlib BEE
Search
---
My IBSSA
- Sign in or Register
---
---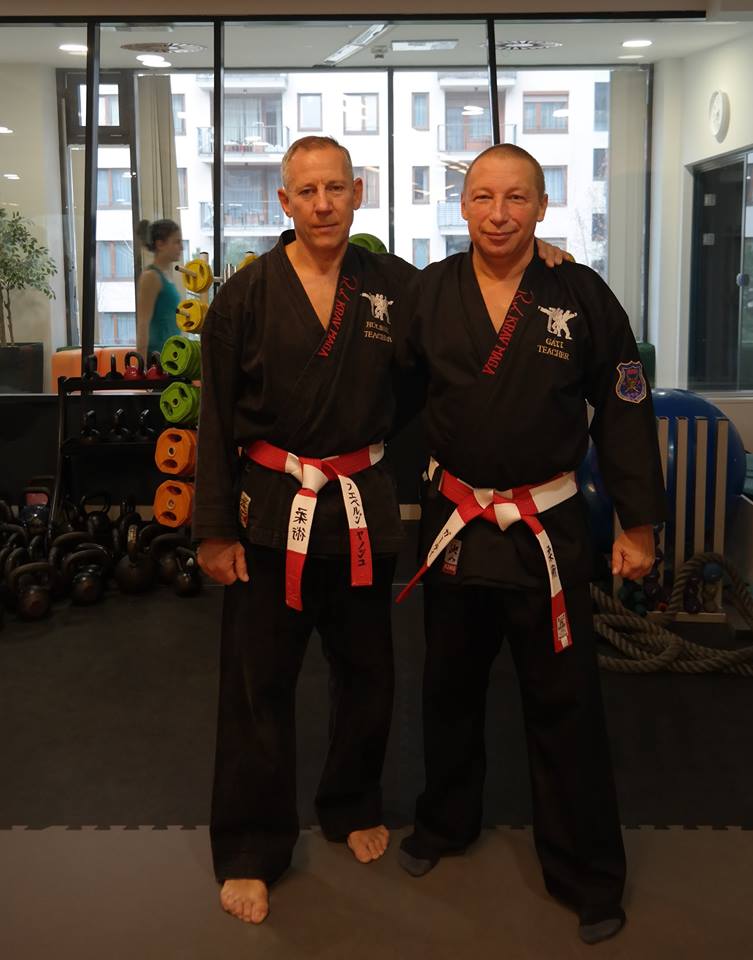 Between 2-6 August 2017 (from Wednesday till Sunday), a 5-day Ju-Jitsu, Karate, Krav-Maga and Military Close Combat training camp will be held in the organisation and with the participation of IBSSA Master Teachers and Instructors.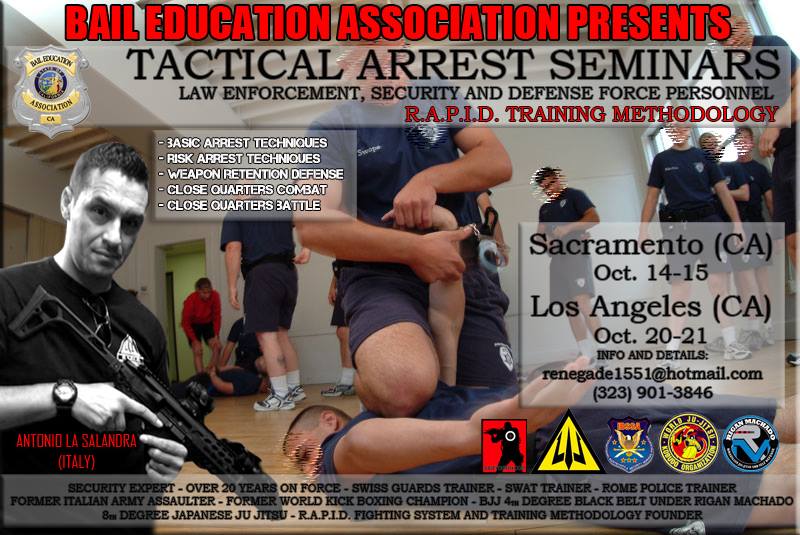 We wish to inform all our members that Dr. Antonio La SALANDRA - IBSSA Master Teacher of Self Defence will organise the following executive protection trainings, close combat and tactical arrest seminars in 2017 - 2018…
See the flyers below: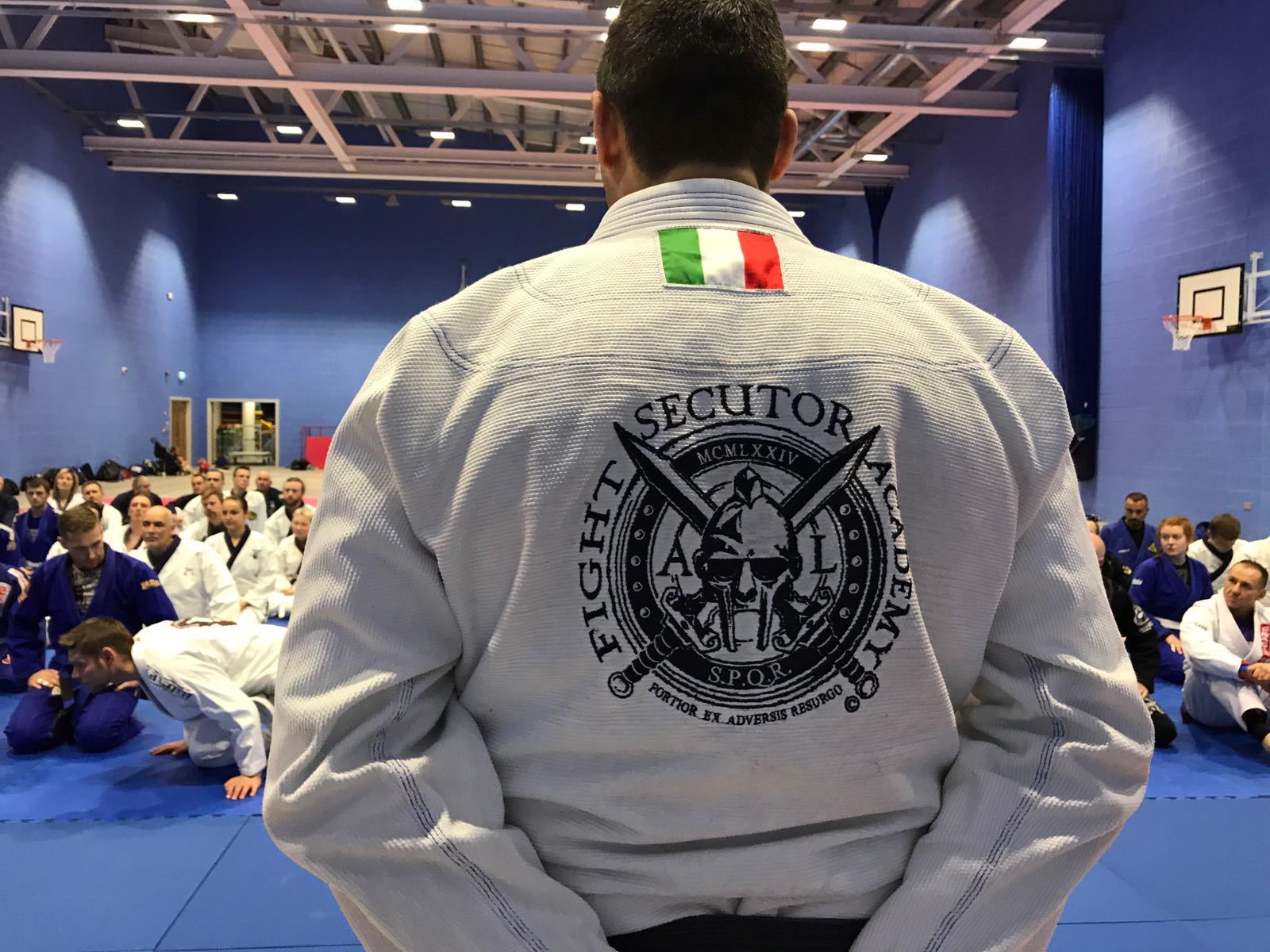 On the 17th of June 2017 Brazilian Jiu-Jitsu legend, Grand Master Rigan Machado – Honorary Member of IBSSA, and Dr. Antonio la Salandra – Master Teacher and Honorary Member of IBSSA were invited by the World Ju-Jitsu Federation (WJJF) Ireland to hold a grappling seminar in Belfast. Mr. Rigan Machado is an 8th Degree BJJ Black Belt and 8-time grappling world champion. He is currently based in Beverly Hills, USA, where he runs a successful BJJ academy.
---